Chinese firms see more revenue from projects along Belt and Road
The combined revenue of Chinese companies from contracted engineering projects in countries along the Belt and Road (B&R) rose 17.8 percent in the first half of 2018, data from the Ministry of Commerce showed.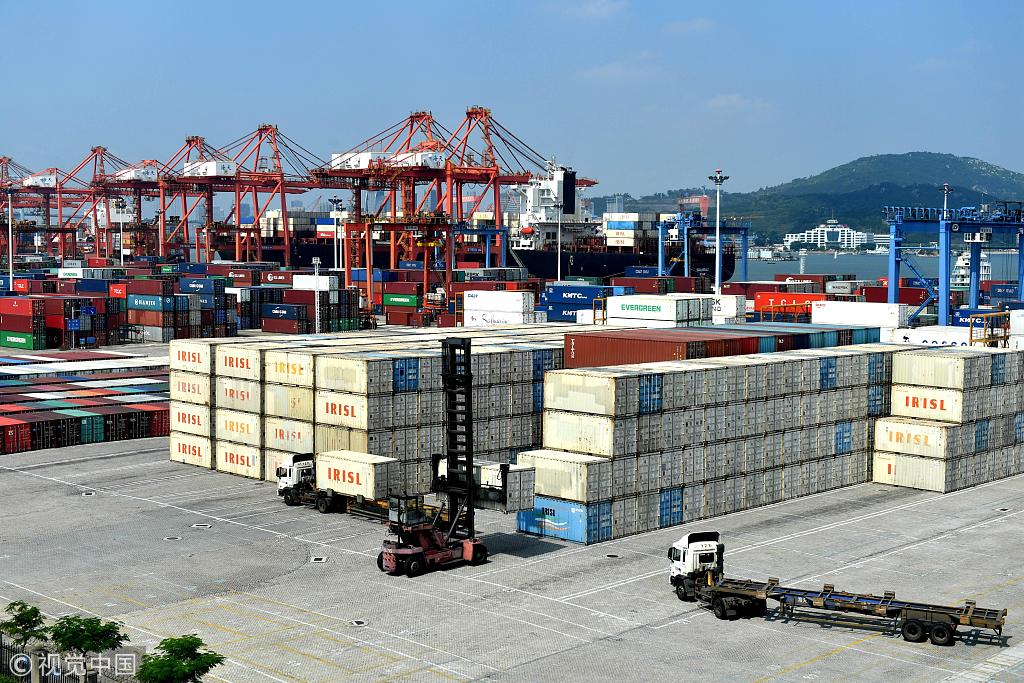 (Photo:VCG)
In H1, Chinese companies saw total revenue of 38.95 billion U.S. dollars from contracted engineering projects along the B&R, accounting for 53.5 percent of the country's total, the ministry said in a statement.
Chinese firms signed 1,922 new engineering contracts in 61 B&R countries, with a total contract value of 47.79 billion dollars.
The ministry also said that direct investment in countries along the B&R by Chinese firms dropped 15 percent to 7.68 billion dollars in the same period.
The primary destinations of the direct investment included Singapore, Laos, Malaysia, Vietnam, Pakistan, Indonesia, Thailand, and Cambodia.
Li Tianguo, a researcher with the Chinese Academy of Social Sciences, said the Belt and Road Initiative helps China and countries along the routes reach more consensuses in infrastructure construction, which has been a bottleneck for Asian economic development.
This year marks the fifth anniversary of the Belt and Road Initiative, a transnational network connecting Asia with Europe, Africa and beyond, promoting common development among all countries involved.
In H1, China's goods trade increased 7.9 percent year on year, while the rise for trade with Belt and Road countries was 2.5 percentage points higher, customs data showed.