China's Singles' Day shopping festival sparks digital reform in Southeast Asia
Global Times
1542766097000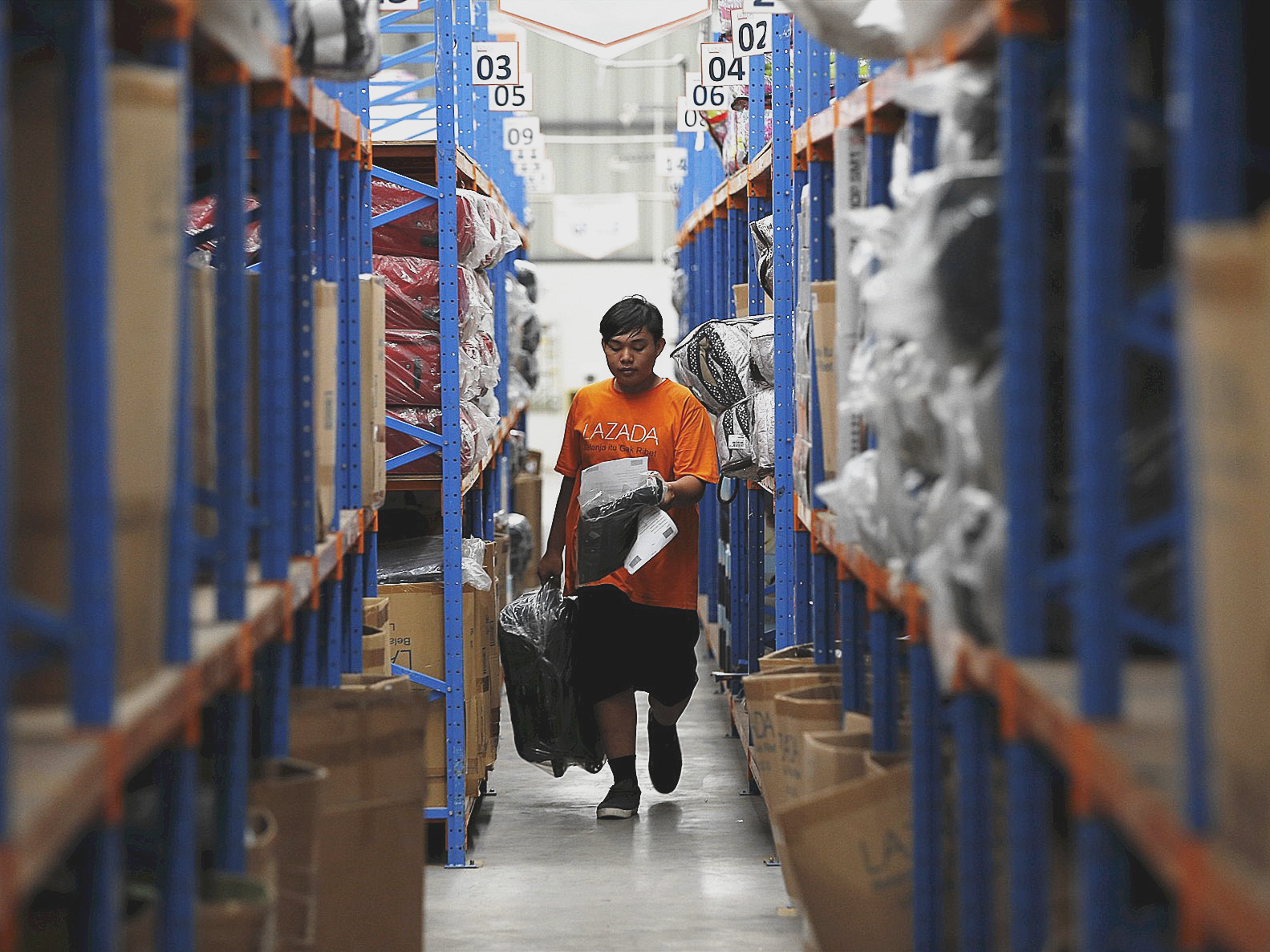 (Photo: VCG)
The biggest online shopping bonanza in the world - the Singles' Day shopping festival on November 11 - ended with a record 213.5 billion yuan ($30.7 billion) in sales, and its follow-up influence has touched how people shop and pay for things in Southeast Asia.
One company playing a big role in this change is Chinese e-commerce giant Alibaba. Alibaba is working with Lazada, the largest online shopping website in Southeast Asia, as one of the first steps for entering into that market.
Alibaba became the holding company of Lazada by investing $1 billion in 2016, and on March 19, Alibaba announced it would invest another $2 billion.
"The investment underscores Alibaba's confidence in the future success of Lazada's business and the growth prospects of the Southeast Asian market, a region that is a key part of Alibaba's global growth strategy," Alibaba said in a statement in March.
During this year's Singles' Day shopping festival, Alibaba and Lazada jointly offered a special multilingual chatbot customer service to help 560 million customers in Singapore, Malaysia, Indonesia, Thailand, Vietnam and the Philippines.
The chatbot gives consumers clear instructions on basic operations such as making an order online or asking for a refund.
The chatbots can share information on orders and logistics. Their service on tracking and cancelling orders has been enhanced.
Do Ha Loc is a member of the researcher group for the chatbot. He told the Global Times that he works as a "foreign language teacher" to train the chatbot to have a better understanding of Vietnamese. "Written Vietnamese is very long, and sometimes users are used to typing several characters for a single sentence, normally with lots of abbreviations, which even confuses me frequently. It's my job to guide the robot to overcome these problems in the process of learning."
Lazada's Chief Customer Officer Brigitte Daubry told the Global Times that the chatbot enables consumers to enjoy online customer service 24/7 with less waiting time.
New way to pay
With the expanding influence of the China's Singles' Day shopping festival and the quick development of e-commerce firms, the shopping habits of customers in Southeast Asia have also changed, especially young people.
In Malaysia, many young people first used Taobao or Tmall to buy wedding dresses, an item that is expensive in Malaysia with a poor selection. These people gradually became the first generation of loyal Malaysian online shoppers on the platforms, buying everything from wedding dresses and baby care products to decorations for new houses.
Xiao Xiong, a Chinese living in Malaysia, is one of those loyal customers. About a third of the furniture in his new home in Kuala Lumpur comes from China.
"My wife bought a lot of things online again this year, but she won't tell me what she bought specifically," Xiao Xiong told the Global Times.
As people started shopping online from China, the way they made payments changed.
More than 18,000 merchants in Malaysia have registered to use Alipay, the ubiquitous Chinese online payment system.
The first merchants to adopt Alipay were 7-Eleven convenience stores. Over 2,200 of these convenience stores have been equipped with this mobile intelligent payment system.
"Welcome to Alipay" is now becoming an increasingly common slogan in popular tourist destinations such as Thailand and the Philippines. In the largest duty-free shop in Thailand, Alibaba's microlending service Huabei is promoting itself to attract young consumers. China-based mobile payment systems are sweeping through Southeast Asia.
The change of shopping habits in Southeast Asia is visible. But an invisible scientific and business reform is also taking place in Southeast Asia − the younger generation is embracing the upcoming digital reform.
A total of 37 young people who are from seven countries along the Belt and Road routes and want to start their own business joined a training program at Alibaba in March.
They saw the positive effect brought by e-commerce with their own eyes and hoped to bring these reforms to their own countries.
Renes from Malaysia told the Global Times that he was interested in China's policies on digital development, especially the digital reform pushed by e-commerce firms.
The digital reform could help promote the Belt and Road initiative as it "links many countries and has become part of globalization."