Chinese, foreign films and filmmakers shine at Belt and Road Film Night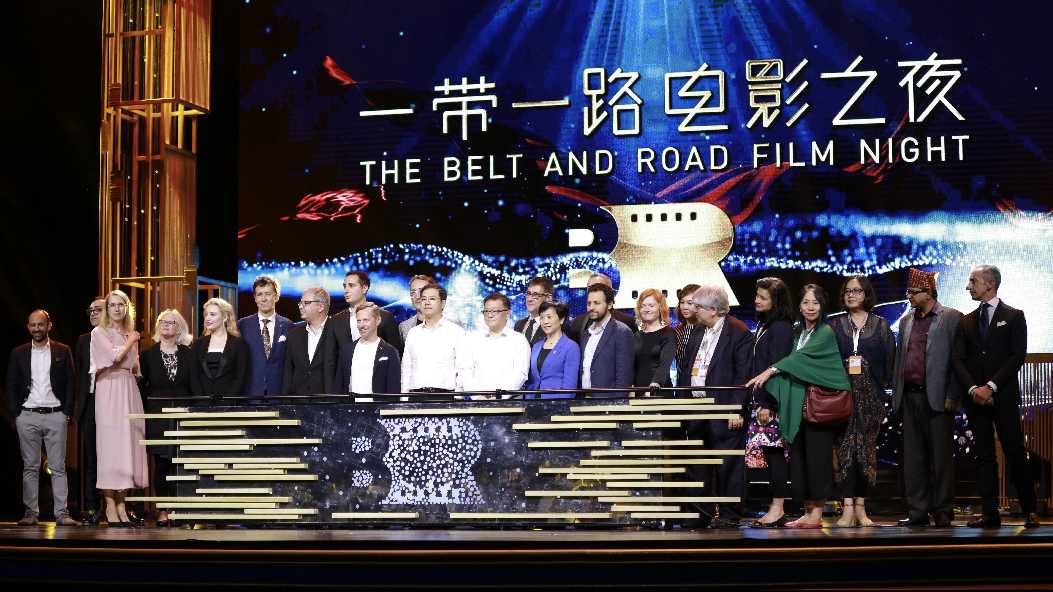 (Photo: CGTN)
Poland's "Silent Night" won the Most Popular Audience Choice Award (for film) on Wednesday night at the Belt and Road Film Night in Shanghai's Walt Disney Grand Theatre in Pudong District.
Young Chinese female director Yang Mingming and Indonesian Kamila Andini stood out from a line-up of finalists to win Media Choice Awards (for filmmaker), while films from Russia and Italy jointly won Media Choice Awards (for film)
A total of 26 films from 26 countries, all screened in the past year, were included in the competition.
A celebration took place at the gala for distinguished Chinese actress Tian Hua's 90-year-old birthday, with best wishes sent from both home and abroad. "Now I have an international birthday party at Shanghai International Film Festival," said Tian.
The veteran star emphasized how movies have helped connect China with the world throughout her long career. Tian recalled an untold story from a film festival in Russia after making her debut in "The White Haired Girl" back in the 1950s, when a little Russian girl sent the Chinese actress a bottle of perfume just so to show appreciation of her performance.
Chinese traditional instruments and the electroacoustic music were also played at the gala to bring audiences a more vivid impression of how the Silk Road is connected with metropolitan Shanghai through an audio-visual feast.
As one of this year's Shanghai International Film Festival's main attractions, the first Belt and Road Film Week was launched to bring different cultures and stories from filmmakers along the Belt and Road routes to the widest possible audience.
The Belt and Road Film Summit was held earlier in the afternoon, with a number of representatives, executive directors, and members from both China and foreign film festivals and agencies sharing ideas on how to boost cooperation.
"Regarded as a common language of humanity, movies play a prominent role in cultural and educational exchange between countries and regions along the Belt and Road," said Yu Xiufen, head of Shanghai Municipal Administration of Culture, Radio, Film and TV.
"The Belt and Road can be a great new opportunity and mission in the development of the Chinese film industry."
Thirty-one film festival organizations from 29 countries issued a memorandum of cooperation on the first day of the SIFF, emphasizing the link between the Belt and Road Initiative and the growing Chinese film market.
The Belt and Road Film Week intends to further expand the range of participating countries and build up a worldwide platform for international communication of culture and film industry, according to the organizing committee of Shanghai International Film Festival.