China, Uganda see remarkable achievements in economic cooperation: Museveni
People's Daily app
1536125659000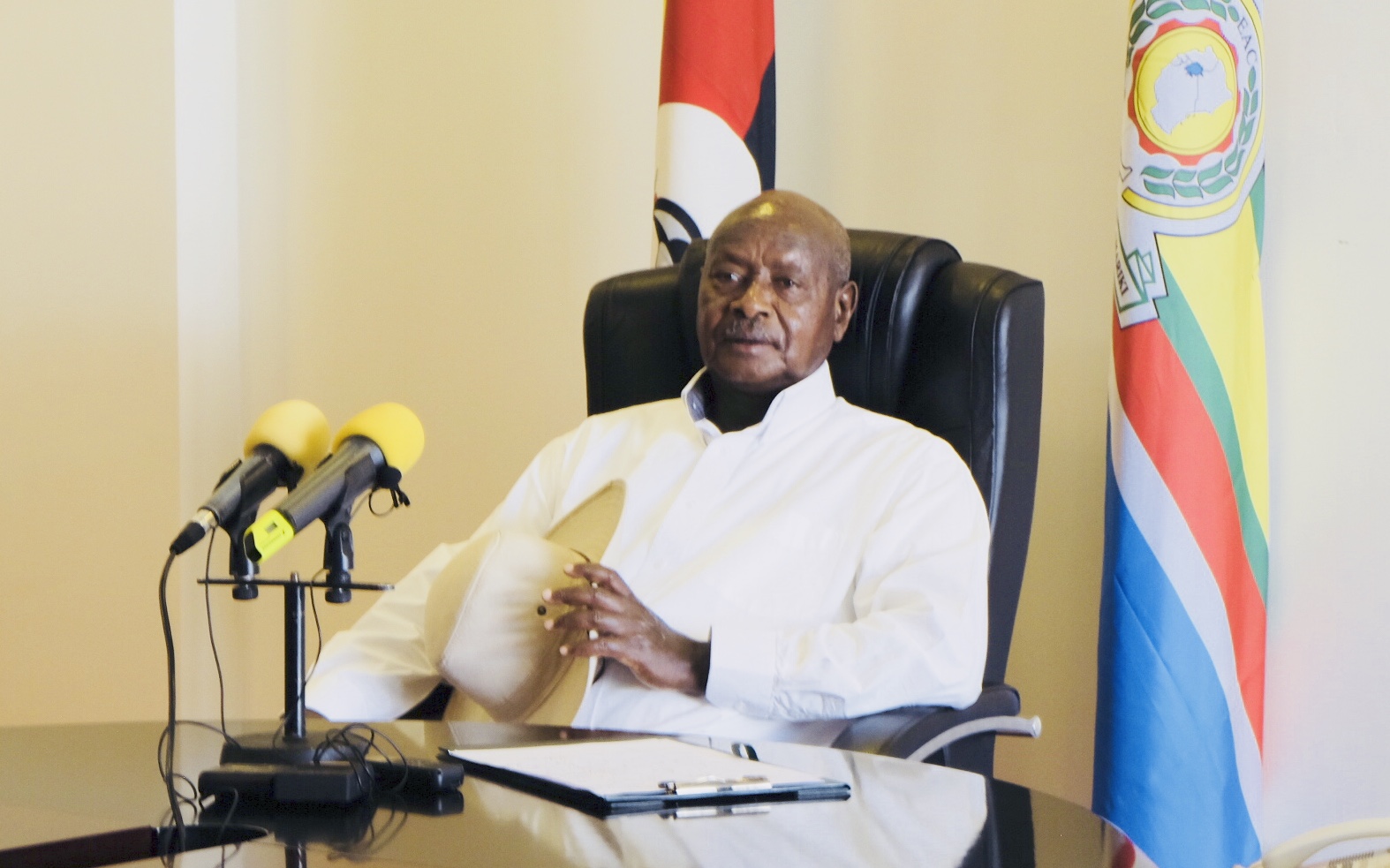 Ugandan President Yoweri Museveni (Photo: People's Daily/ Lyu Qiang)
"Uganda and China have established deep-rooted and unshakable political mutual trust, and have seen remarkable achievements in bilateral economic cooperation", said Ugandan President Yoweri Museveni during a recent interview with People's Daily.

During the interview, the Ugandan President cited a number of China-aided projects in Uganda to illustrate cooperation results, including the Entebbe International Airport expansion, the Karuma hydro-dam, Isimba Hydropower Project, the Mandela National Stadium, and the industrial recycle center.
The Forum on China-Africa Cooperation (FOCAC) was a good platform for communications between African countries and China, Museveni said.
Having attended the previous two FOCAC summits in 2006 and 2015, Museveni told People's Daily that both China and Africa gained benefits from their expanding cooperation, adding that the Beijing Summit would expand cooperation fields. He believed China-Africa cooperation had a full development potential.
Museveni noted that China always treated African countries equally, especially in cooperation and common development, which was different from some arrogant western countries.
The Belt and Road Initiative proposed by Chinese President Xi Jinping connected the world in modern means through policy coordination, facilities connectivity, unimpeded trade, financial integration, people-to-people bond, Museveni said, adding that Xi's proposal of the Belt and Road Initiative has lifted China's cooperation with the rest of the world onto a new level.
Uganda Vision 2040 and African Union Agenda 2063, as well as the Belt and Road Initiative all stressed the importance of win-win cooperation and mutual benefit. Uganda had already benefited from the Belt and Road Initiative, said Museveni, explaining that projects under this initiative were connecting Uganda, the landlocked country in the central Africa with the outside world.
The President took the Kampala-Entebbe Expressway as an example, saying that the expressway built by Chinese enterprises linked Uganda's capital with Entebbe International Airport, serving as an artery between Uganda and the world.
Museveni remarked that China was a country with over 1.3 billion people, and Africa a continent of 1.25 billion population, and they are trading partners of huge potential.
He pointed out that cooperation was the most important part in the two parties' future discussion and collaboration, suggesting that China and Africa would continuously supported the prosperity between each other.