Xi meets Lao prime minister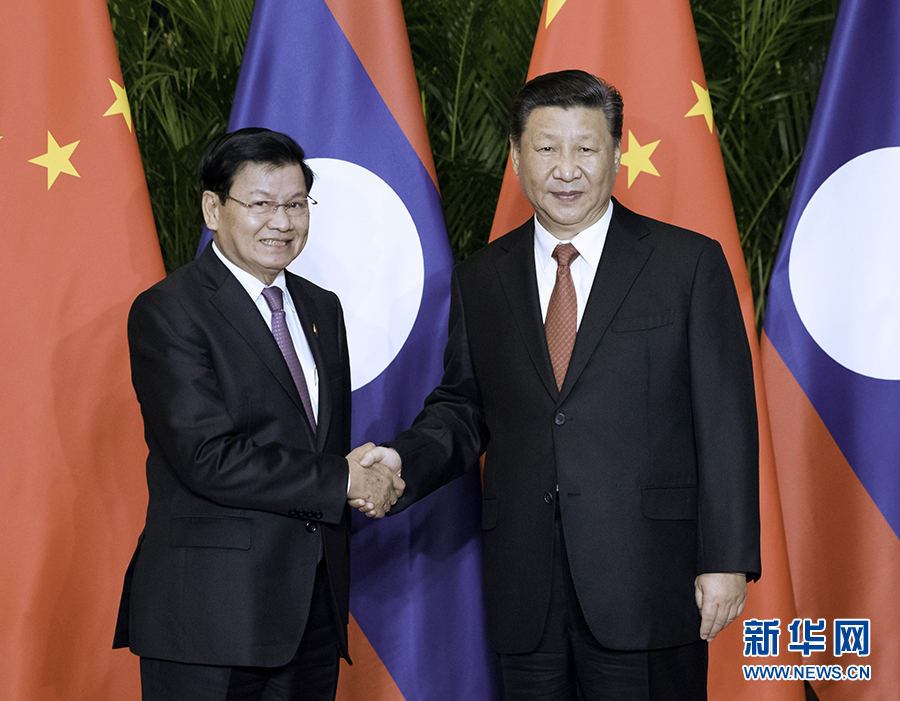 SHANGHAI, Nov. 4 (Xinhua) - Chinese President Xi Jinping on Sunday met with Lao Prime Minister Thongloun Sisoulith, who will attend the first China International Import Expo opening Monday in Shanghai.
Xi expressed welcome to Thongloun and said that the China-Laos relationship is at its best in history.
The two countries should carry out closer strategic communication and enhance exchanges on party and state governance experiences, Xi said.
He said the two sides need to promote the optimizing and upgrading of practical cooperations and advance the construction of the China-Laos economic corridor.
He called for efforts to ensure the smooth progress in the building of the China-Laos railway, strengthen cooperation in fields regarding people's livelihoods and disaster relief, and hold a well-organized China-Laos year of tourism next year.
The president also noted that the two sides should work together to promote the Lancang-Mekong cooperation.
Thongloun said major projects such as the China-Laos railway are being steadily carried out.
Laos has gained practical benefits from the joint efforts in developing the Belt and Road Initiative, Thongloun said, expressing thanks to the support and help provided by the Chinese side.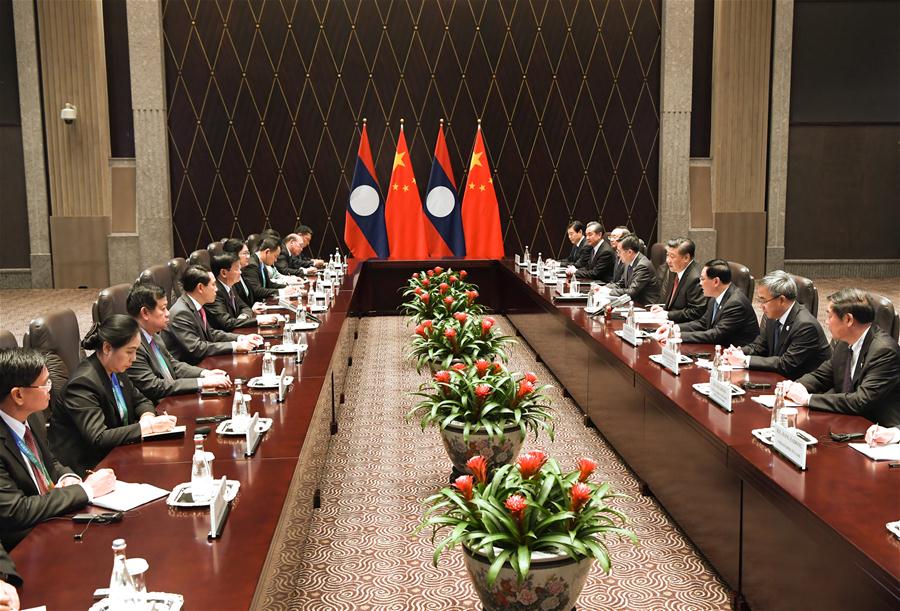 Chinese President Xi Jinping meets with Lao Prime Minister Thongloun Sisoulith in Shanghai, east China, Nov. 4, 2018. (Xinhua/Rao Aimin)