Sun Chunlan and Cai Qi Presented with Olympic Order in GoldBach Announces Honourees
On February 21st, the International Olympic Committee (IOC) held a thank-you ceremony and presented the Olympic Order to multiple individuals. Sun Chunlan, member of the Politburo of the CPC Central Committee and Vice Premier of the State Council, and Cai Qi, member of the Politburo of the CPC Central Committee, Secretary of the Beijing Municipal Party Committee and President of the Beijing Organising Committee for the 2022 Olympic Winter Games (Beijing 2022), were honoured with the Olympic Order in Gold. IOC President Thomas Bach presented the Olympic Orders to the honourees.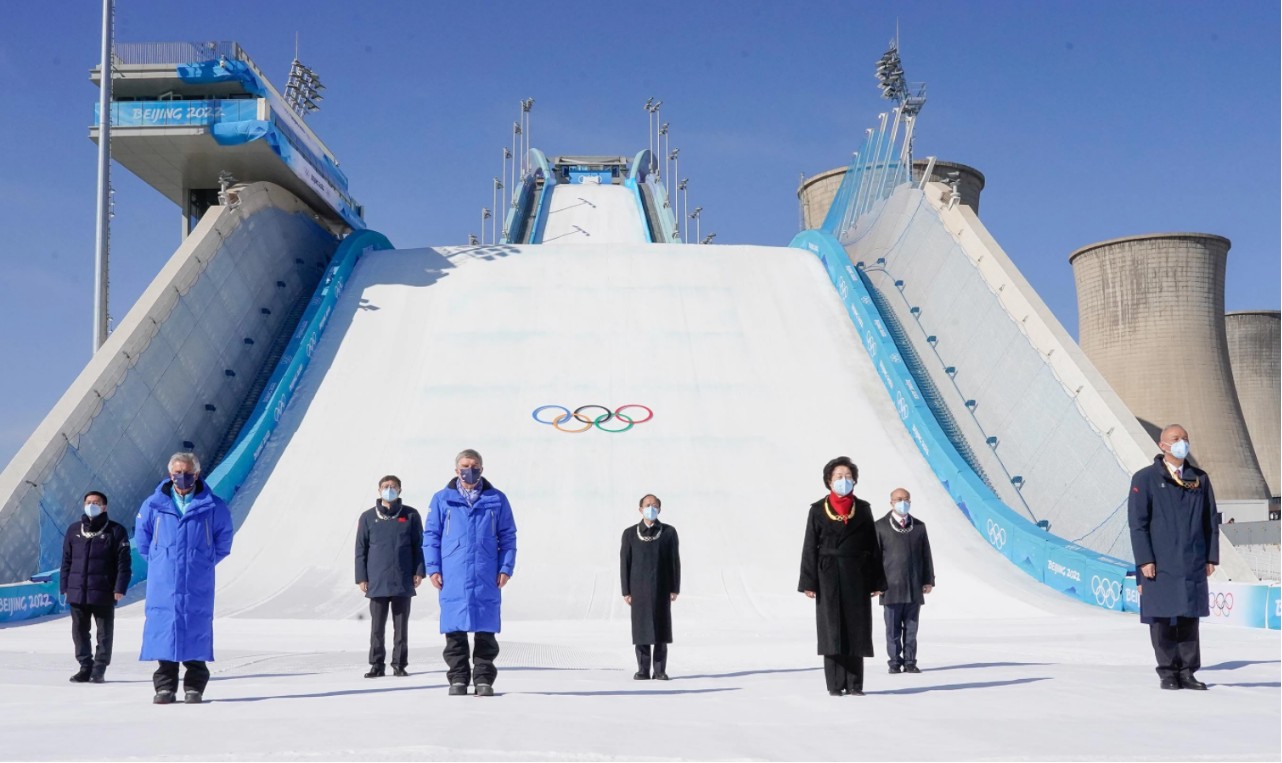 President Bach with recipients of the Olympic Order (Photo credit: IOC/Greg Martin)
Sun Chunlan delivered a speech of gratitude, saying, "I sincerely thank the International Olympic Committee for conferring such an honour on me and my colleagues. This honour is attributed to the strong leadership of President Xi Jinping, to the concerted efforts of all Chinese people, and to Friends from all walks of life who participated in the preparations for the Beijing 2022 Olympic Winter Games and shared their hard work and wisdom. Under the impact of the global pandemic, the Chinese government took effective prevention and control measures, which helped deliver the Games as scheduled and safeguard the safety and health of all Games participants and others. I look forward to continuing to work together with the IOC for a shared future and to make new and greater contributions to the implementation of the Olympic motto of 'Faster, Higher, Stronger – Together' and building a community with a shared future for humankind."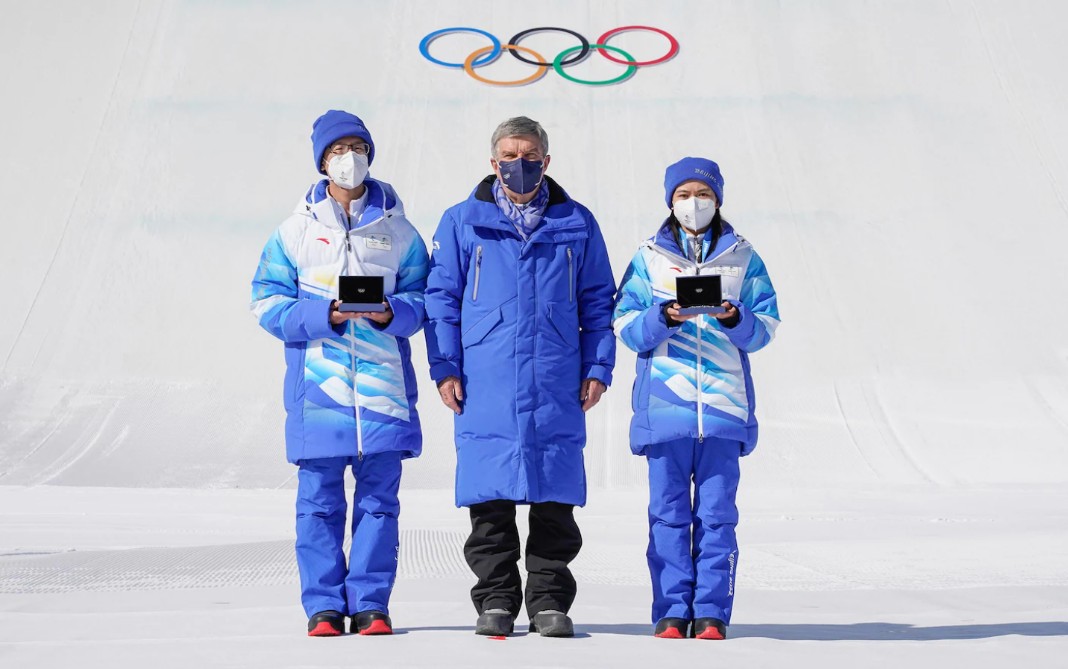 President Bach honoured volunteers with special Olympic pins ( Photo credit: IOC/Greg Martin)
Cai Qi said, "The Olympic Order is an affirmation of the Beijing 2022 Olympic Winter Games and the Organising Committee, and the honour belongs to everyone involved in the preparation of the Olympic Winter Games. Under the personal promotion of President Xi Jinping and the strong leadership of the Chinese government, and with the strong support of the International Olympic Committee and various stakeholders, we presented a simple, safe and exciting Olympics Winter Games to the world, ushering in a new era for global winter sports. As the first city to host both summer and winter Olympic Games, Beijing 2022 will go down in history. We will continue to work with the IOC to spread the Olympic spirit, enhance inclusiveness and mutual understanding, promote friendship and solidarity, and jointly shape a better future."
At the ceremony, five people including Gou Zhongwen, Minister of the General Administration of Sport, were awarded the Olympic Order in Silver, and Beijing 2022 staff and volunteer representatives were honoured with Olympic pins.
Source: Beijing2022