China 2017 FDI rises to record high, ODI falls
Xinhua News Agency
1554306027000
Foreign direct investment (FDI) in the Chinese mainland grew steadily in 2017, while outbound direct investment declined.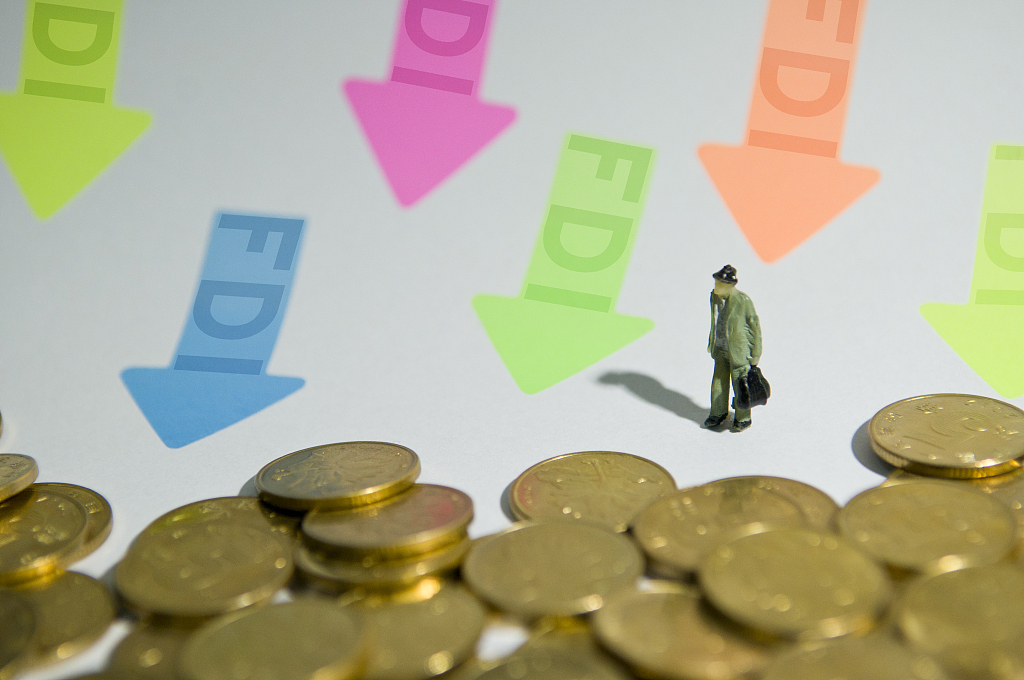 Illustration: VCG
FDI rose 7.9 percent to reach 878 billion yuan ($135 billion), an all-time high, the Ministry of Commerce (MOFCOM) said in an online statement Tuesday.
According to the MOFCOM, 35,652 foreign-funded companies were set up in China last year, up 27.8 percent from a year before.
MOFCOM official Tang Wenhong attributed the steady momentum to a better business environment, structure and distribution of investment.
In 2017, the government eased restrictions and simplified procedures for foreign investment, the official said.
"The structure of foreign investment continued to improve, with strong investment in high-tech services, which rose 93.2 percent year-on-year to reach 185 billion yuan," he said. Some 66.6 billion yuan flowed into high-tech manufacturing, an increase of 11.3 percent.
FDI into central China registered rapid growth in 2017, with total volume up 22.5 percent year on year to 56.1 billion yuan, faster than the other regions.
Last year, FDI in the 11 free trade zones hit 104 billion yuan, up 18.1 percent year on year, much higher than the national average.
Tang expects foreign investment to keep steady in 2018, despite slow growth and an uncertain world economy.
In contrast, Tuesday's MOFCOM data showed non-financial outbound direct investment (ODI) declined in 2017 amid government curbs on investment overseas.
Chinese investors spent a total of $120 billion in 6,236 enterprises in 174 countries and regions last year, a 29.4 percent drop.
Han Yong, an MOFCOM official, said that "irrational outbound investment has been curbed."
The country's ODI had grown rapidly in recent years, but Chinese authorities have set stricter rules and advised companies to make investment decisions more carefully following a number of inexplicable investments.
In a document released in August, the State Council said overseas investment in areas including real estate, hotels, cinemas, and entertainment would be limited, while investment in sectors such as gambling would be banned. Investment in 2017 mainly went to leasing and commercial services, manufacturing, wholesale and retail, and information technology.
Non-financial ODI to countries involved in the Belt and Road Initiative has been encouraged. ODI in those countries totaled $14.4 billion, 12 percent of the total, up from 8.5 percent in 2016.