Nigeria
People's Daily app
1556007170000
Nigeria
A key regional player in West Africa, with a population of around 190 million, Nigeria accounts for about 47 percent of West Africa's population, and has one of the largest populations of youth in the world. A federation that consists of 36 autonomous states, Nigeria is a multi-ethnic and culturally diverse society.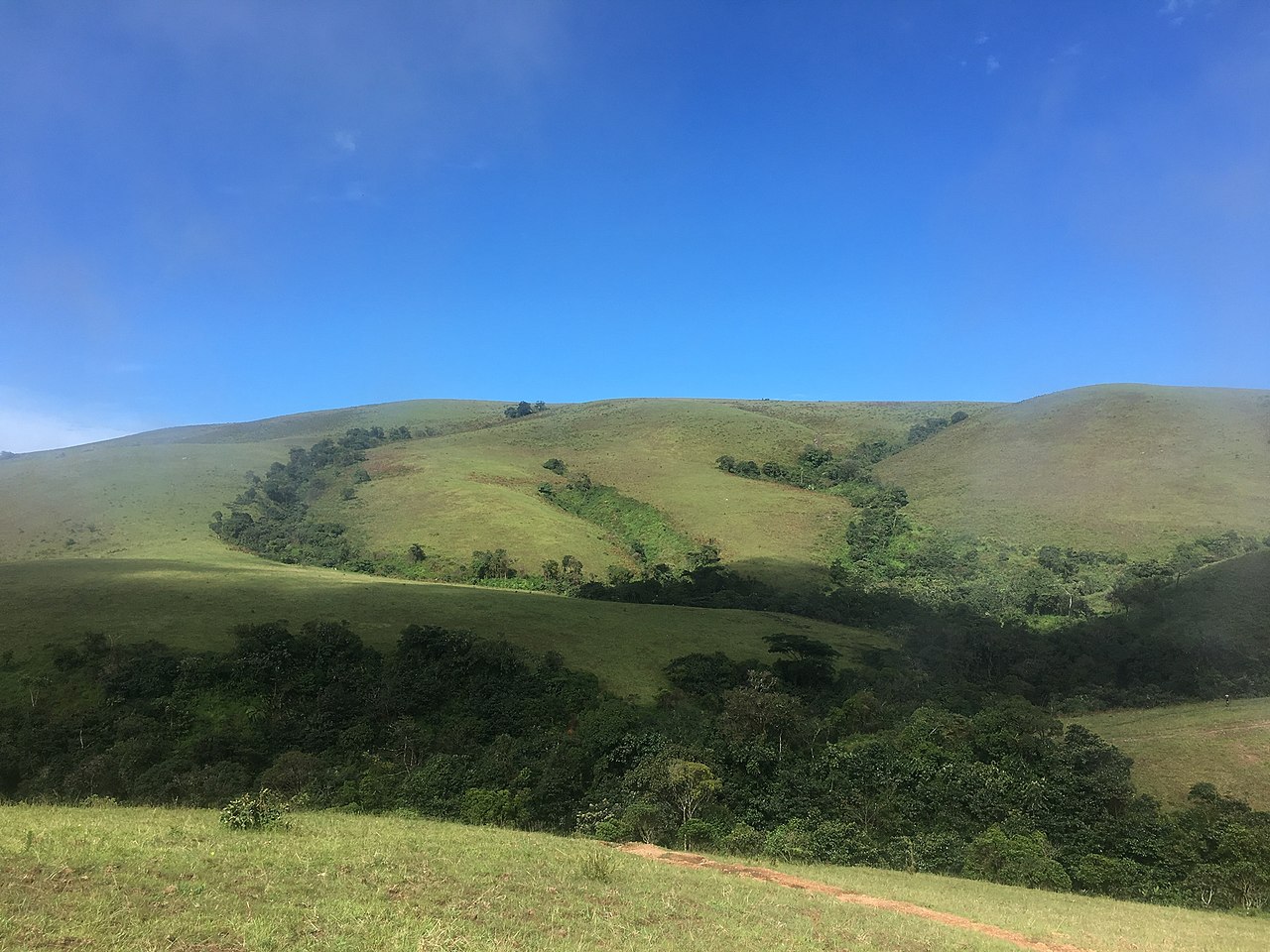 FACTS
The Federal Republic of Nigeria
Capital: Abuja
Population: 190 million
Area: 923,768 square kilometers
Major languages: English (official), Yoruba, Ibo, Hausa
Life expectancy: 55 years
Currency: Nigerian Naira
Membership in the UN,WTO, OPEC, African Union
With an abundance of resources, Nigeria is Africa's biggest oil exporter, and also has the largest natural gas reserves on the continent.
The main economic data for 2018 are as follows:
Gross domestic product: $448 billion
Per capita GDP: $2,358
Economic growth rate: 2.1 percent
Head of State: Muhammadu Buhari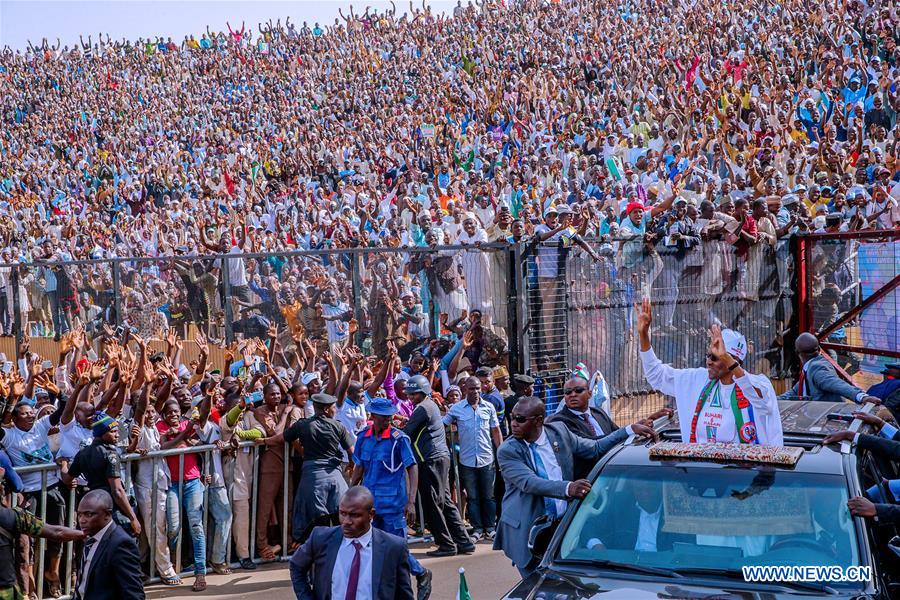 Bilateral relations between China and Nigeria have reached a new height in recent years through cooperation in multiple areas since the two countries established diplomatic ties more than four decades ago.
Relations between the two countries are growing now at "a very satisfactory win-win level," said Nigerian President Muhammadu Buhari.
Here are five facts about current China-Nigeria relations.
POLITICS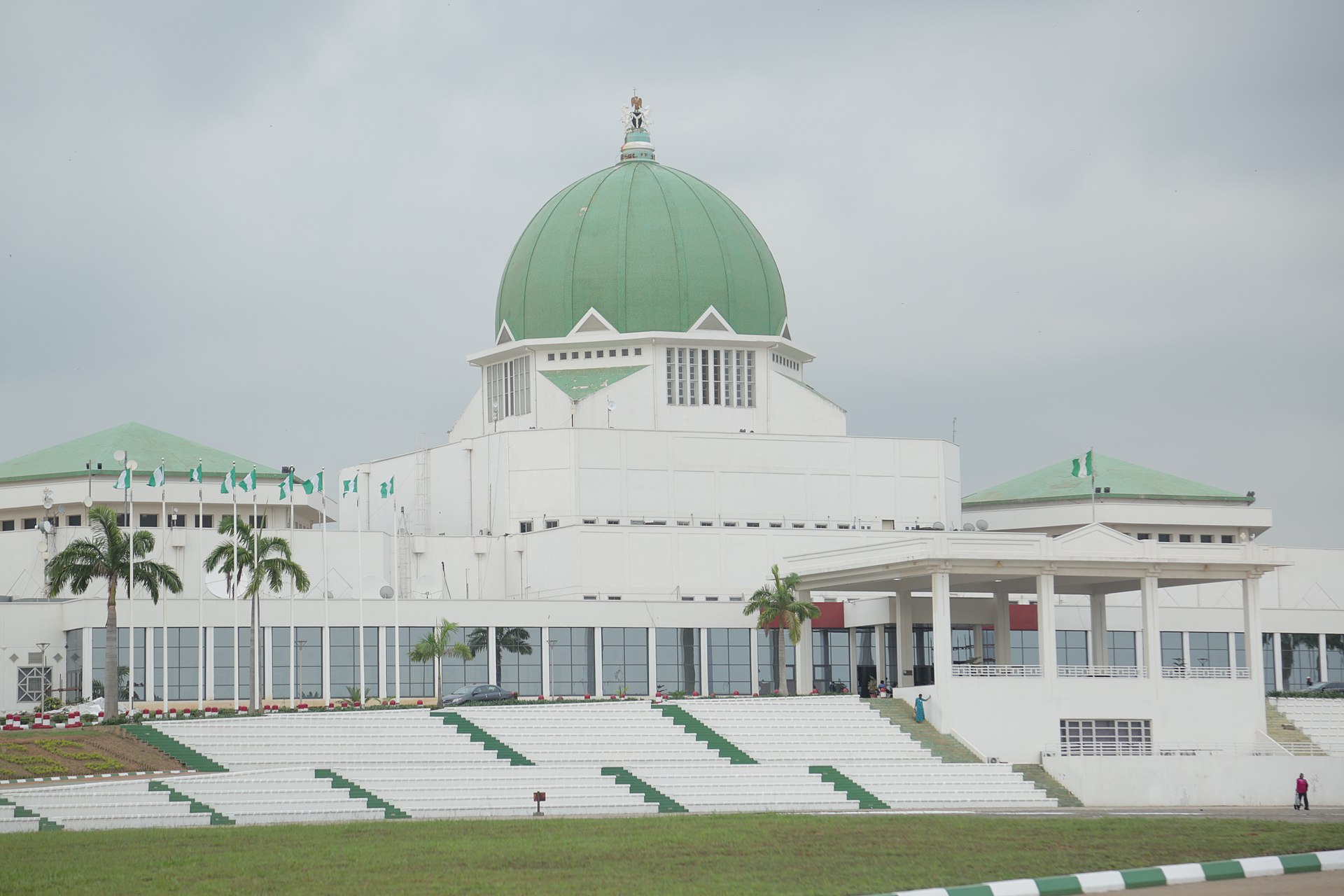 Nigeria fully supported the resumption of China's legitimate seat in the United Nations in the 1970s. Since then, on major issues which have international and regional implications, China and Nigeria have always communicated with and supported each other to jointly safeguard the interests of African and developing countries.
In recent years, the two sides have been conducting frequent high-level exchanges, and continuously enhancing political mutual trust. In 2014, Chinese Premier Li Keqiang visited Nigeria and reached extensive consensus with Nigerian leaders.
In 2015, Chinese President Xi Jinping met with Buhari twice and the two leaders exchanged views on bilateral relations and issues of common concern, reached wide-ranging agreements, and charted the direction of future development of China-Nigeria relations.
On April 12, 2016, Buhari paid his first state visit to China. Xi and Buhari agreed to take bilateral relations into a new stage.
In January 2017, during the visit of Chinese Foreign Minister Wang Yi, the Nigerian government reaffirmed its commitment to the one-China policy, saying Nigeria will stay committed to the long-standing friendship and cooperation with China.
At the Beijing Summit of the Forum on China-Africa Cooperation (FOCAC) in 2018,Chinese and African leaders unanimously decided to build a China-Africa community with a shared future that assumes joint responsibility, pursues win-win cooperation, delivers happiness for all, enjoys cultural prosperity, ensures common security, and promotes harmony between man and nature.
ECONOMY
Alongside the ever-closer political relations, economic ties between China and Nigeria have also witnessed accelerated progress.
As of 2017, Nigeria was China's largest engineering contract market, second largest export market, third largest trading partner, and major investment destination in Africa.
In April 2018, China's central bank inked a currency swap agreement with its counterpart in Nigeria. A total of 15 billion yuan ($2.35 billion) for 720 billion Nigerian naira, or vice versa, will be swapped in the next three years. The deal can be extended by mutual consent, which made Nigeria the third country in Africa, after South Africa and Egypt, to sign such a deal with China.
Nigeria is also the first African country to accept Chinese renminbi (RMB) in its foreign reserve.
China and Nigeria have maintained a steady development of Lekki and Ogun free trade zones in the southern part of the country. The zones aim to attract foreign investors and manufacturers to optimize Nigeria's industrial structure and improve its national living standard.
INFRASTRUCTURE
Numerous projects such as the launch of a satellite and the construction of the railway have remained the promising examples of China-Nigeria pragmatic cooperation.
In July 2018, with China's help, Nigeria commissioned a light rail, the first of its kind in west Africa, which fully reflects China's technology, quality and speed.
Nigeria marked symbolic progress of railway service in July 2016, when its first completed standard gauge railway modernization project assisted by China was put into commercial operation.
The railway, linking the capital Abuja to the northwestern state of Kaduna, is part of a railway modernization initiative by Nigeria which aims to replace the existing narrow gauge system with the wider standard gauge system.
On May 15, Nigeria signed an agreement of $6.68 billion with China Civil Engineering Construction Corporation (CCECC) for modernization of a major segment of the rail line linking the economic capital Lagos with Kano, northern Nigeria's commercial hub.
CULTURE
Nigeria was the first African country to establish a cultural center in China, and the Chinese Cultural Center was established in Nigeria in 2013.
Every year, many cultural and academic groups from both countries visit each other, promoting art and people-to-people exchanges between the two countries.
Currently, China has established two Confucius Institutes and four Chinese language centers in Nigeria. There are currently about 30 Chinese language teachers in the country, and this number is far from meeting the demands.
Nigerians, especially young adults, are very enthusiastic about learning Chinese. The amity is now deeply rooted in the hearts of the people of both countries.
In January 2018, China commenced an exploration of the African animation industry in Nigeria as a way of deepening cultural cooperation between the two countries.
AGRICULTURE
China currently provides assistance toward agricultural development in Nigeria by sharing its experience and providing financial and technical support toward the country's realization of its agricultural and food security plans.
Agriculture currently accounts for 23 percent of Nigeria's gross domestic product (GDP) and employs 38 percent of its working population.
The country is projected to become a net exporter of key agricultural products such as rice, cashew nuts, groundnuts, cassava and vegetable oil by 2020, according to the government.
Between 2002 and 2014, China and Nigeria implemented two phases of a program under the China-Nigeria South-South Agricultural Cooperation, which provided technical training in agronomy, water conservancy, fisheries and animal husbandry in Nigeria.
China has provided a lot of training opportunities for Nigerian agricultural officials and technical staff for their capacity building, which has achieved fruitful results.