Italy
People's Daily app
1562069251000
Facts
Area: 301,333 square kilometers
Population: 60.4 million
Capital: Rome
Major language: Italian
National Day: June 2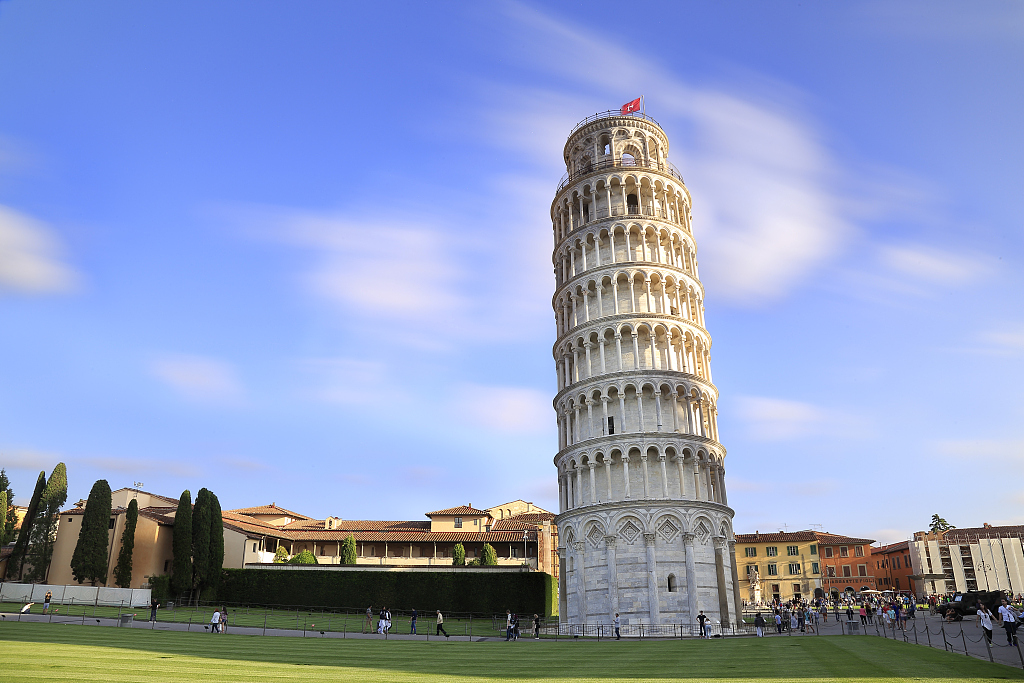 Leaning Tower of Pisa in Italy (Photos: VCG)
Italy is located in southern Europe. Its coastline is about 7,200 kilometers long. Most areas have a subtropical Mediterranean climate.
Economy
Italy is a developed industrial country. It is the fourth largest in Europe and the eighth largest economy in the world. It has well-developed small and medium-sized enterprises, and the number of small and medium-sized enterprises accounts for more than 98 percent of total number of enterprises. The regional economic development is imbalanced: the northern part has great development in industry and commerce, and the southern part dominated by agriculture has a relatively backward economy.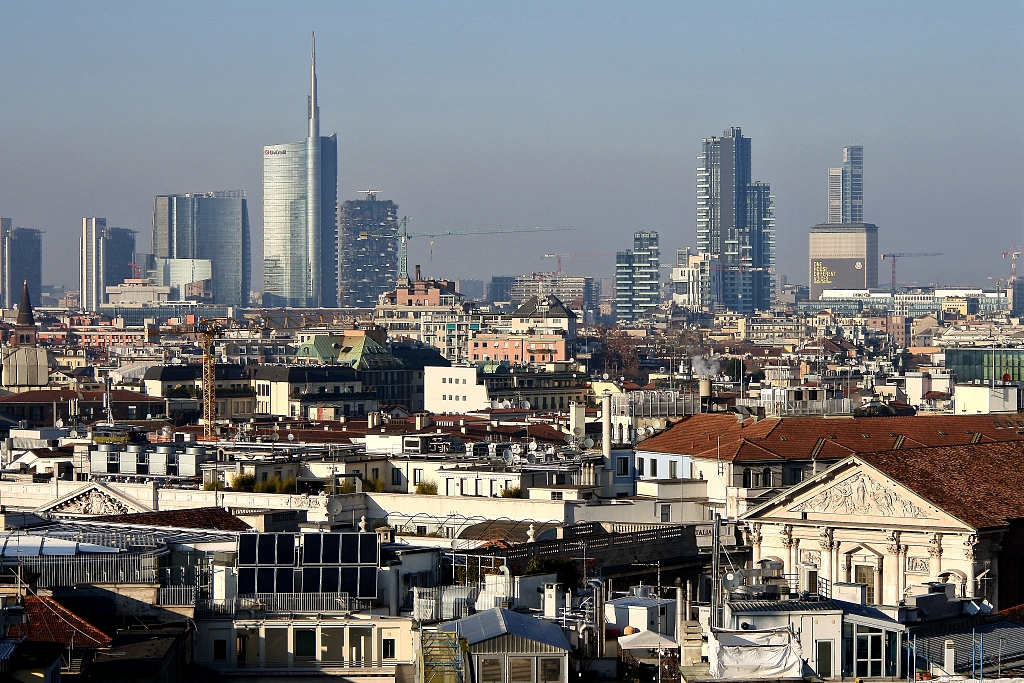 A view of Milan, Italy
Italy has lack of natural resources. It has a developed real economy and is the second largest manufacturing power in the EU after Germany. The tourism industry is developed and Italy is the fifth largest tourist country in the world, with major tourist cities including Rome, Venice, and Florence. There are about 320,000 people working in the tourism industry.
Foreign trade is the main pillar of the Italian economy. Italy's foreign trade output value accounts for more than 40 percent of the GDP. Italy's foreign markets are mainly European Union countries.
Key economic figures in 2018:
GDP: 1.75 trillion euros
GDP per capita: 26,700 euros
Growth rate of GDP: 0.9 percent
Unemployment: 10.5 percent
Politics
Italy has a parliamentary republic system. The President is the head of state and commander of the armed forces, representing the unity of the country. The Prime Minister, appointed by the President, exercises the responsibility of managing the state and is accountable to the Parliament. The current government was established in June 2018.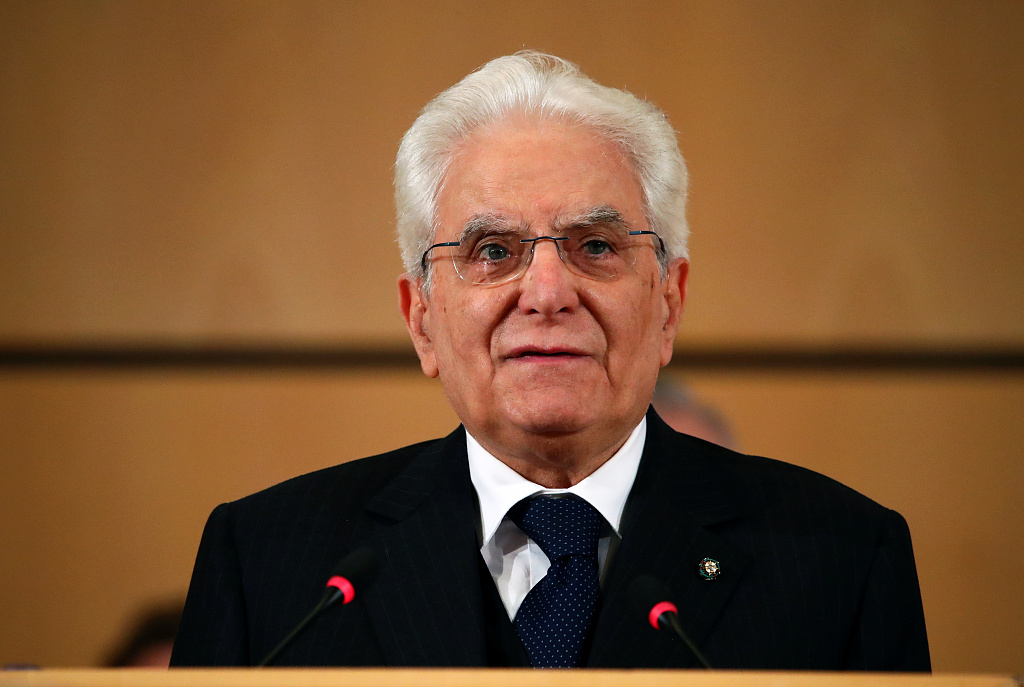 Italy's President Sergio Mattarella speaks during the opening day of the International Labour Organization's annual labour conference in Geneva, Switzerland June 10, 2019.
The current Constitution was passed on December 22, 1947, and promulgated on January 1, 1948. On October 7, 2001, a referendum passed the revised constitution.
Head of state: President Sergio Mattarella
Sergio Mattarella was elected as president on Jan. 31, 2015 and inaugurated on Feb. 3, 2015.
Bilateral relations between China and Italy
On November 6, 1970, China and Italy established diplomatic relations. In 2004, the two countries established strategic partnership. In March 2019, China and Italy signed in Rome a memorandum of understanding to jointly advance the construction of the Belt and Road.
Italy is China's fifth largest trading partner in the EU, and China is Italy's largest trading partner in Asia. In 2018, bilateral trade volume reached $54.24 billion, a year-on-year increase of 9.1 percent.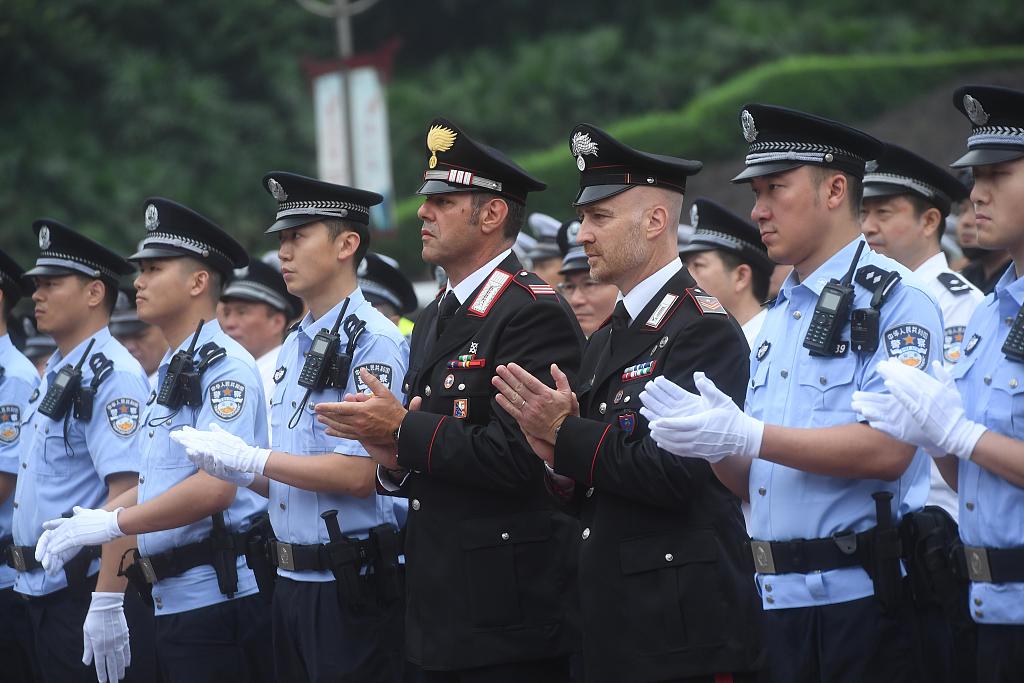 Chinese and Italian police attend a joint patrol in Chongqing, China, on June 26, 2019.
China and Italy have maintained close communication and cooperation in culture and education. The two sides have cooperated and established 12 Confucius Institutes in Italy. As of February 2019, China and Italy have established 94 pairs of friendly provinces, cities and regions. In April 2019, Italy returned 796 Chinese cultural relics to China.
China and Italy have also cooperated well in law enforcement. Since May 2016, China has sent three groups of police officers to patrol streets in Italy. Italian officers were first invited to jointly patrol Beijing and Shanghai in April 2017. In June 2019, Italian police began the third joint patrol in China.