Russia
People's Daily app
1555938103000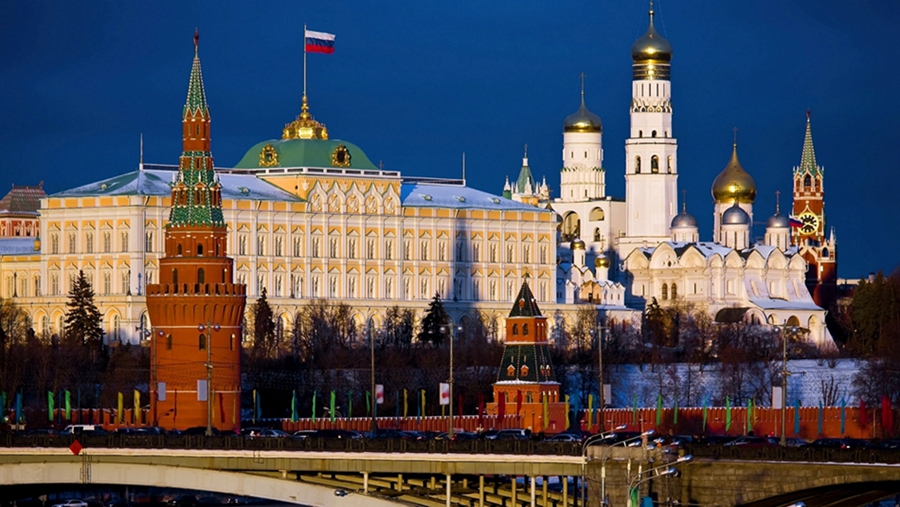 The Russian Federation is located in northern Eurasia bordering the Arctic Ocean between Europe and the North Pacific Ocean. Neighboring countries include Azerbaijan, Belarus, China, Estonia, Finland, Georgia, Kazakhstan, North Korea, Latvia, Lithuania, Mongolia, Norway, Poland, and Ukraine.
Russian climate is highly variable. However, the country is famous for its cold temperature. In the peak of winter, the temperatures even go to -60 C to -70 C.
Russia has a wide natural resource base, including major deposits of oil, natural gas, coal, and many strategic minerals, as well as reserves of rare earth elements and timber.
In 2017, Russia's gross domestic product grew 1.5 percent year-on-year. International reserves stood at about $466.9 billion as of December 28, 2018.
Russia is a country of great composers, musicians, ballet dancers and artistic traditions. Concert halls such as the Tchaikovsky Conservatory are ever popular and the Bolshoi and Mariinsky Theaters are among the most important ballet and opera stages in the world.
Major cities include Moscow、St Petersburg、Novosibirsk、Nizhny Novgorod、Ekaterinburg、Samara、Omsk、Chelyabinsk、Kazan、Perm、Ufa、Rostov-on-Don and Volgograd.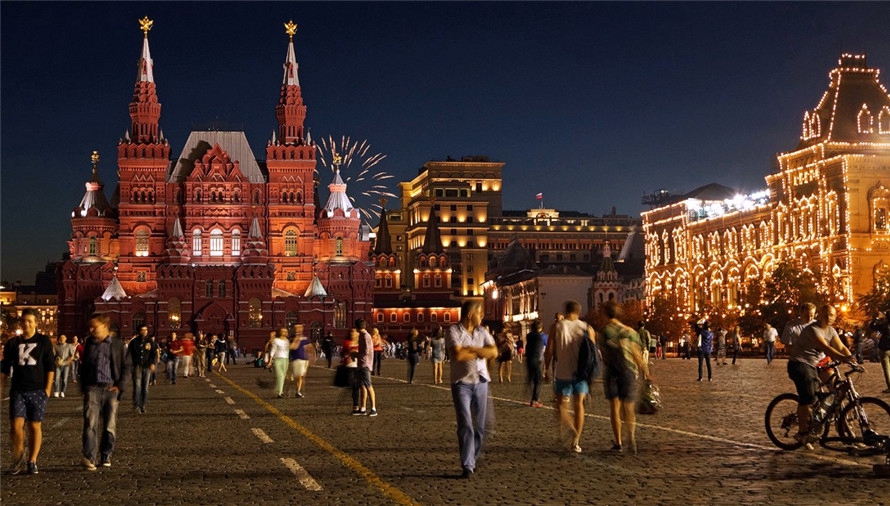 FACTS
Russian Federation
Capital: Moscow
Area: 17,098,200 square kilometers
National day: June 12
Population: 146 million
President: Vladimir Putin
Language: Russian
Currency: Ruble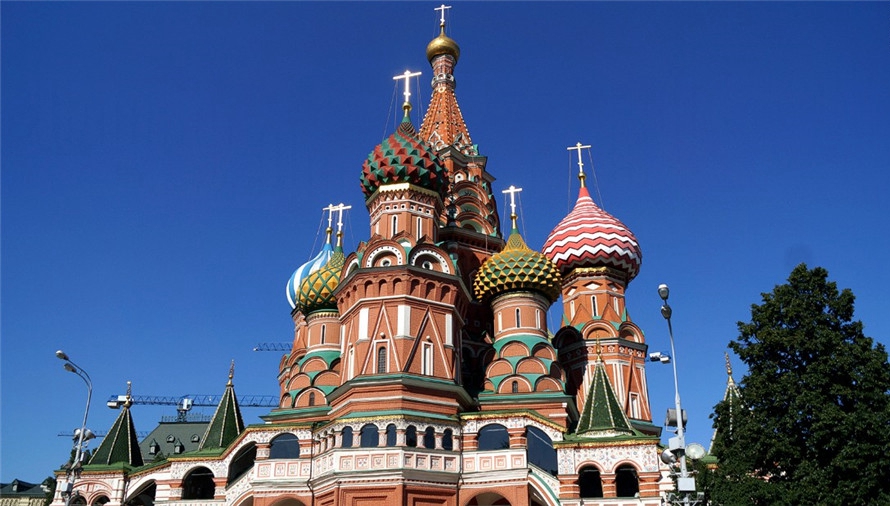 Relations with China
China and Russia established a strategic partnership of cooperation in 1996 and they signed the "Sino-Russian Good-Neighborly Treaty of Friendship and Cooperation" in 2001. In 2011, the relationship was upgraded to a China-Russia comprehensive strategic partnership of coordination. In 2014, the partnership entered a new phase.
At present, Sino-Russian relations are at their best in history. The high-level exchanges between the two countries have include annual visits between the heads of state, as well as regular exchanges and cooperation mechanisms at different levels. The political mutual trust between the two sides has been deepening and China and Russia have firmly supported each other on core issues concerning national sovereignty, security, territorial integrity and development. The two sides actively strengthen the synergy of the Belt and Road Initiative with the Eurasian Economic Union (EAEU).
In 2017, bilateral trade between China and Russia reached $84.07 billion, up 20.8 percent year-on-year. China has been Russia's top trading partner for eight consecutive years, and Russia ranks 11th among China's major trading partners.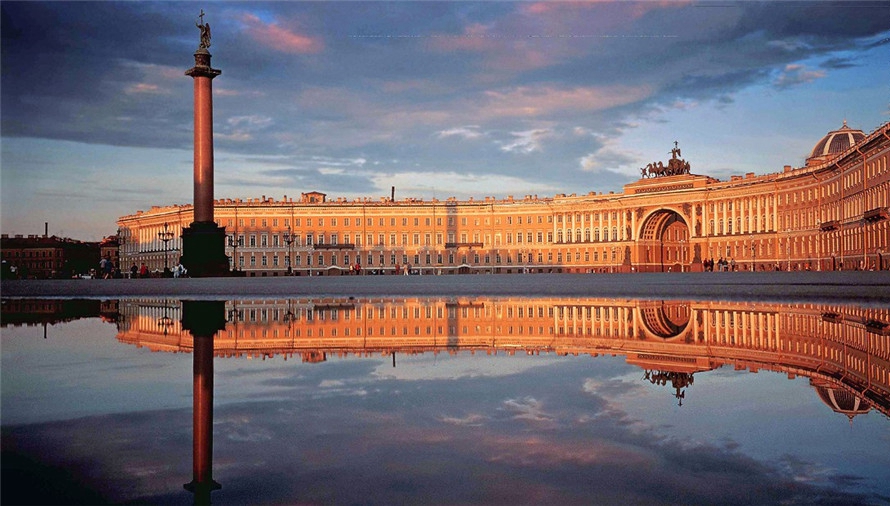 The cultural exchanges between the two countries have flourished, and the concept of friendship for generations has been deeply rooted in the hearts of the people. In recent years, bilateral cultural exchanges have kept moving forward, and the two countries have held such state-level activities. At present, there are nearly 80,000 long-term and short-term exchange students in the field of education between the two countries. The two sides aim to increase the total number of students studying abroad to 100,000 by 2020.
The two countries maintain close strategic coordination in international affairs and have close communication and cooperation on major regional and international issues. China and Russia conducted effective coordination within multilateral mechanisms which they both participated in, including the UN, G20, BRICS, APEC, SCO, and CICA. China and Russia effectively safeguard regional and world peace and stability.
In 2017, the two heads of state signed a joint statement on further deepening the China-Russia comprehensive strategic partnership of coordination, and another joint statement on current the world situation and major international issues. They ratified the 2017-2020 implementation guideline for the China-Russia Treaty of Good-neighborliness, Friendship and Cooperation.