Namibia
People's Daily
1562600091000
Namibia, officially the Republic of Namibia, is a country located in Southwestern Africa. Covering a territorial area of 824,269 square kilometers, Namibia has a population of 2.53 million, 88 percent of which are black people.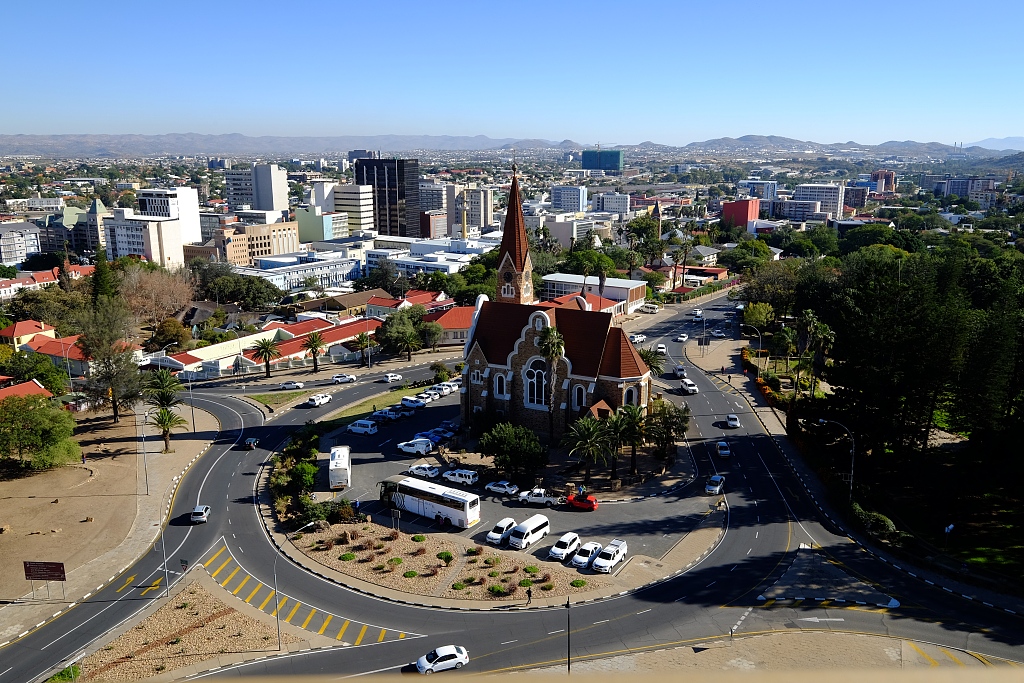 Photo of Windhoek by VCG
Namibia shares land borders with Angola and Zambia to the north, Botswana to the east, South Africa in the south, and faces the Atlantic Ocean in the west.
Namibia's capital and largest city is Windhoek. The official language of the country is English. The currency is the Namibian dollar and the exchange rate of the Namibian dollar to US dollar is around 13.25:1.
In 2018, the GDP of Namibia was $13.93 billion and the per capita GDP was $5,505.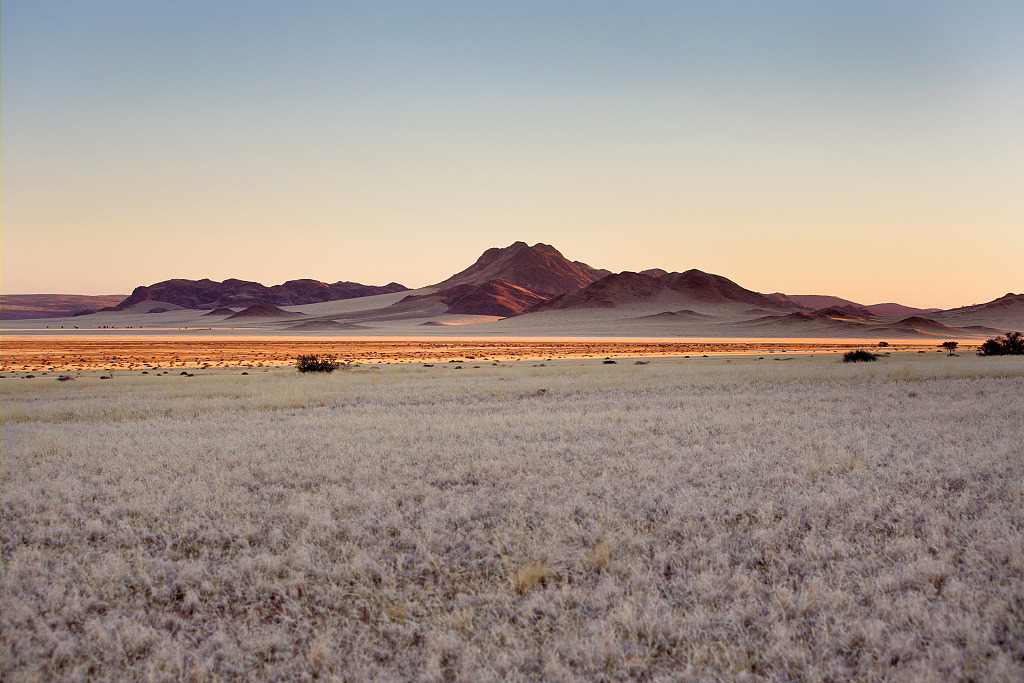 Desert homestead in Namibia. (File photo: VCG)
Fishery, agriculture, herding, tourism and the mining industry – including mining for gem diamonds and uranium —form the basis of its economy. The large, arid Namib Desert has resulted in Namibia being overall one of the least densely populated countries in the world.
Namibia maintains a stable political environment since its independence in March 21, 1990. To commemorate this, May 21 was designated as Namibia's Independence Day.
The Namibian parliament is made up of a National Assembly and National Council. The incumbent president, Hage Geingob, was elected in 2014 and inaugurated in the following year.
Chinese President Xi Jinping and his Namibian counterpart agreed to establish a comprehensive strategic partnership of cooperation between the two countries during their talks at the Great Hall of the People in Beijing in March 2018.
Hailing the profound friendship between the two countries, Xi said China and Namibia stood side by side in their struggles against imperialism and colonialism in the past, and supported each other in their nation building.
As the two countries' development has entered a new stage, their development strategies and economic cooperation are mutually complementary, and they share similar governance philosophy, Xi said.
As an "all-weather friend of Namibia," China is ready to work with the African nation to boost stable growth of ties in order to benefit the two peoples, Xi said.
"China welcomes Namibia to participate in the Belt and Road Initiative, and hopes to strengthen policy coordination and synergy of development plans, and facilitate cooperation in key areas," he said.
Calling China the best friend of Africa, Geingob said the two countries had traditional friendship and Namibia attached great importance to its ties with China.
Namibia is willing to cooperate more with China in such areas as infrastructure, sustainable development, human resources, technology, poverty reduction, people-to-people exchanges and major cooperation projects, he said.
He stressed the fact that China never colonized Africa and has always treated small- and medium-sized African countries on an equal footing.
Namibia supports cooperation under the framework of the Forum on China-Africa Cooperation, and enhanced coordination between China and Africa in international affairs, he said.
"China will combine its development with helping Africa's development, to realize win-win results and common development," Xi said, expressing the hope to strengthen African countries' capability of independent sustainable development through China-Africa cooperation.
Xi said he believed China and Africa would join hands to build a closer community with a shared future and inject new impetus into China-Africa ties.