China draws with Japan to end East Asian Football Championship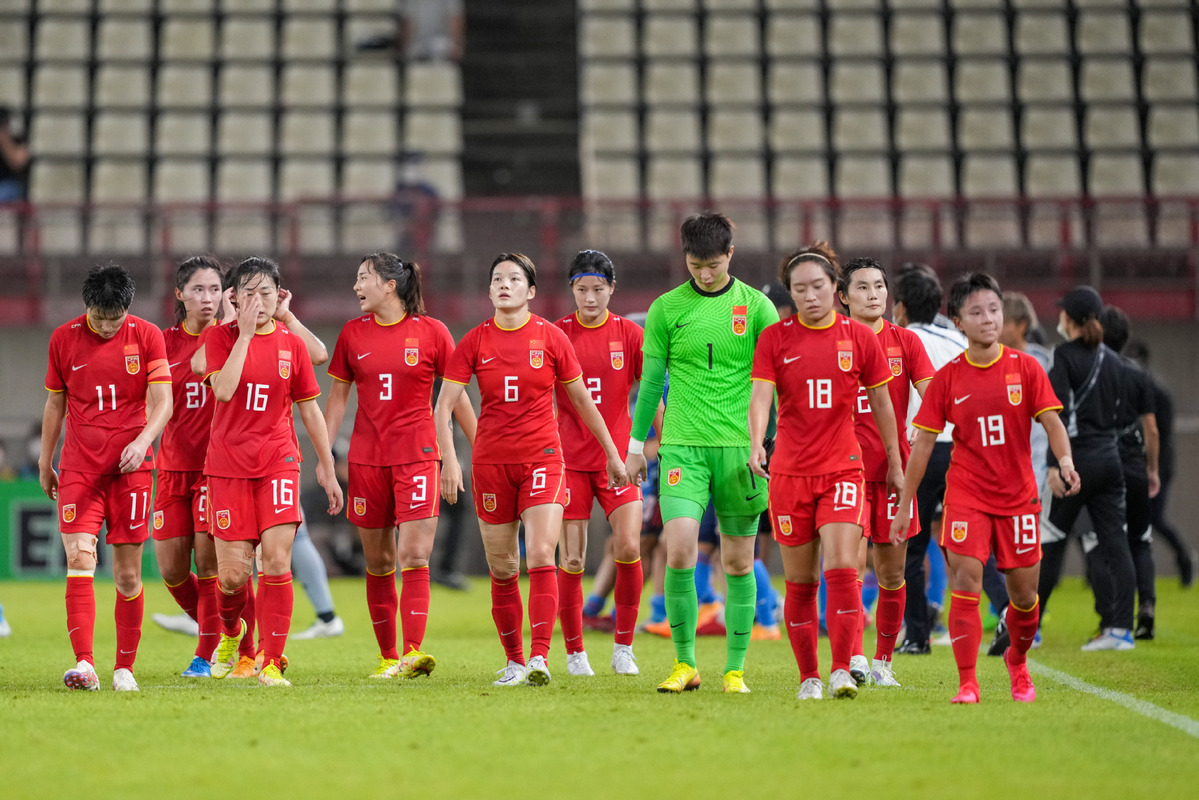 China's national women's football team drew 0-0 with Japan in Tuesday's closing East Asian Football Championship game in Kashima, Japan.

Thus, Japan won the 2022 East Asian Football Championship with two wins and one draw, while China finished second with one win and two draws.
In the 32nd minute, Japan nearly scored after China goalkeeper Zhu Yu spilled the ball, but Gao Cheng slid in to make a vital block.
Wang Shuang came close to putting China ahead moments later, as the striker's cross gave the hosts palpitations, but Zhang Rui's shot went narrowly wide.
The second-half introductions of Zhang Linyan, Tang Jiali and Song Duan gave China fresh attacking impetus, but they could not apply a killer touch.
The hosts mounted sustained pressure as Riko Ueki's shot hit the outside of the post and a Yui Narumiya volley presented a threat to China, but neither side could find a winner in a frantic last few moments.
"Before the East Asian Football Championship, some older players suffered injuries and didn't play in many games. I hope they can get back to good condition in time," said China coach Shui Qingxia after the match. "I also hope that through these games, we can improve."
In Tuesday's other match, South Korea defeated Chinese Taipei 4-0 to finish third in the tournament.