China beats Japan at 2023 Volleyball Nations League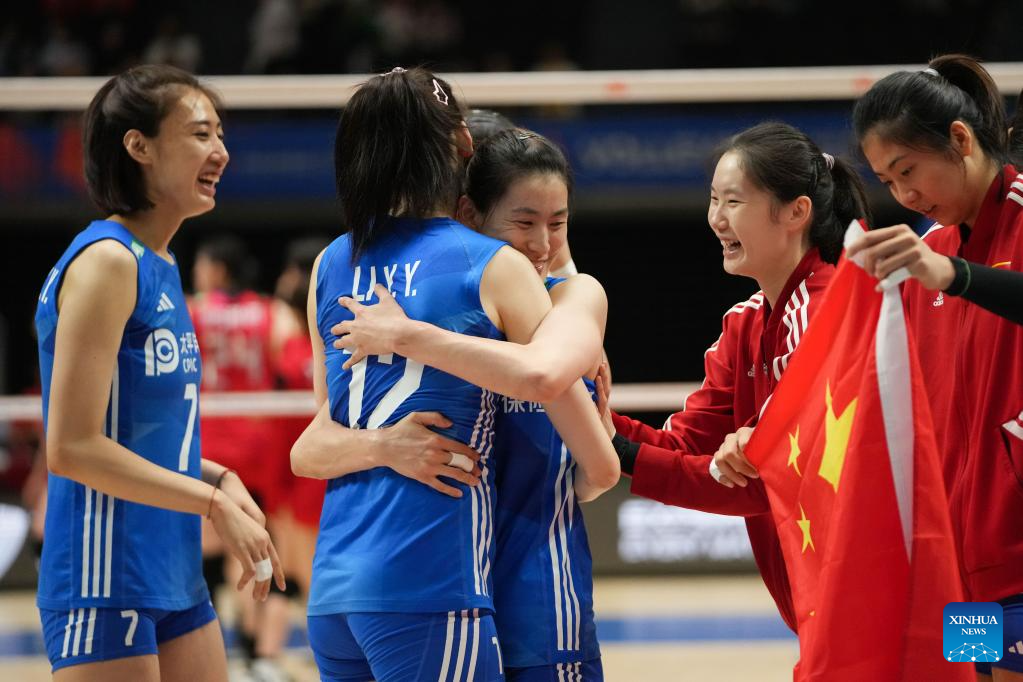 NAGOYA, Japan, June 4 (Xinhua) -- China beat hosts and arch rivals Japan 3-0 to score its fourth successive win from as many matches in the FIVB Women's Nations League here on Sunday.
The three-time Olympic champions won the thriller 25-18, 27-25, 27-25 in front of a Japanese home crowd of 5,500 to finish the first competition week undefeated and climb to second place in the standings on 4-0 and 11 points, just below Poland on point ratio. Japan, who beat China 3-1 in last year's Nations League, suffered its first loss and slipped to fifth on 3-1 and nine points. China's outside hitter Li Yingying, who scored the winner with a smash, was again the top scorer with 20 points. Middle blocker and captain Yuan Xinyue finished with 10, including two aces. Captain Sarina Koga led Japan with 19 points, and Kotona Hayashi added 13. China fought back from 16-8 down in the second set to level the score at 22-22. They survived a Japanese set point and turned it around at 27-25. In Sunday's other matches, Germany defeated Bulgaria 3-2 (18-25, 25-20, 23-25, 26-24, 15-10), while Brazil beat Croatia 3-0 (26-24, 25-18, 25-8).