Yang Haoran makes into Chinese shooting team for Tokyo Olympics
GUANGZHOU, March 23 (Xinhua) -- Star athlete Yang Haoran finished second in the Guangzhou stop of the Chinese shooting Olympic qualification series on Tuesday, scoring as many as 283 points to get a spot in the Chinese Olympic team for the Tokyo Olympics.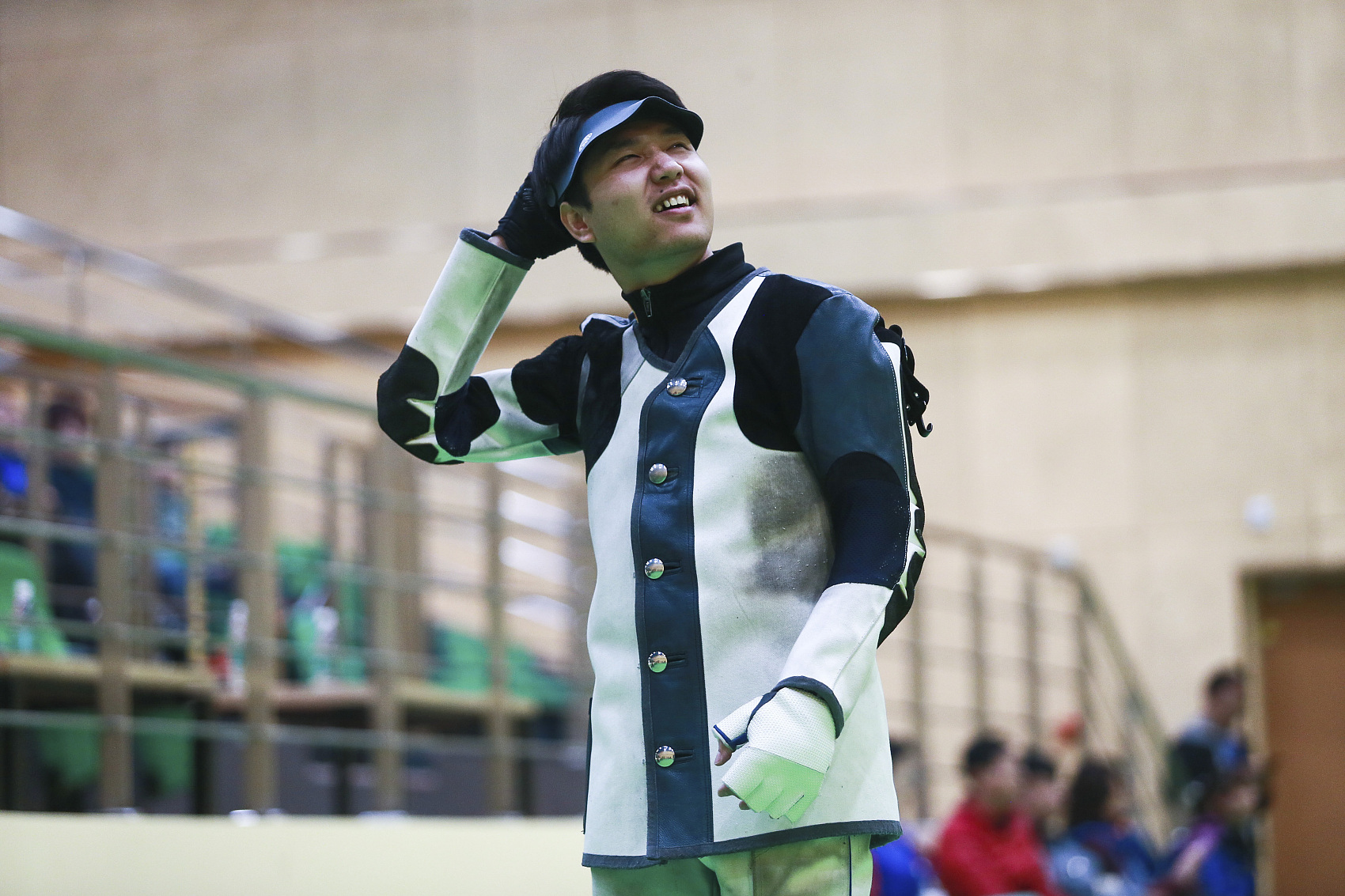 The Chinese national team has staged four qualifying tournaments to select the best shooters for the Olympics. Guangzhou is the final stop of the series. On a 10m air rifle event, Yang has collected as many as 249 points in the first three stops, more than enough to guarantee him an Olympic ticket.
On Tuesday, Yang finished third in the qualification round and placed second in the final. The performance brought him 34 points, making him the top scorer in the series.
Jiangsu teenager Sheng Lihao secured the other spot on a 10m air rifle with 182 points.
"It's always my dream to win an Olympic gold medal," said Yang.
"Every step counts, and I will keep working hard to get myself ready."
On women's 10m air pistol, Shanghai markswoman Jiang Ranxin topped the event with 221 points. Lin Yuemei from Fujian got second place with 138 points.
Both Jiang and Lin will represent China to compete in the event, which has brought China three consecutive Olympic golds.
"I have my ways to deal with the pressure," said Jiang.
"Just focus on shooting, and everything will turn out well." Enditem