Chinese women football starts Olympic qualifier with 6:1 against Thailand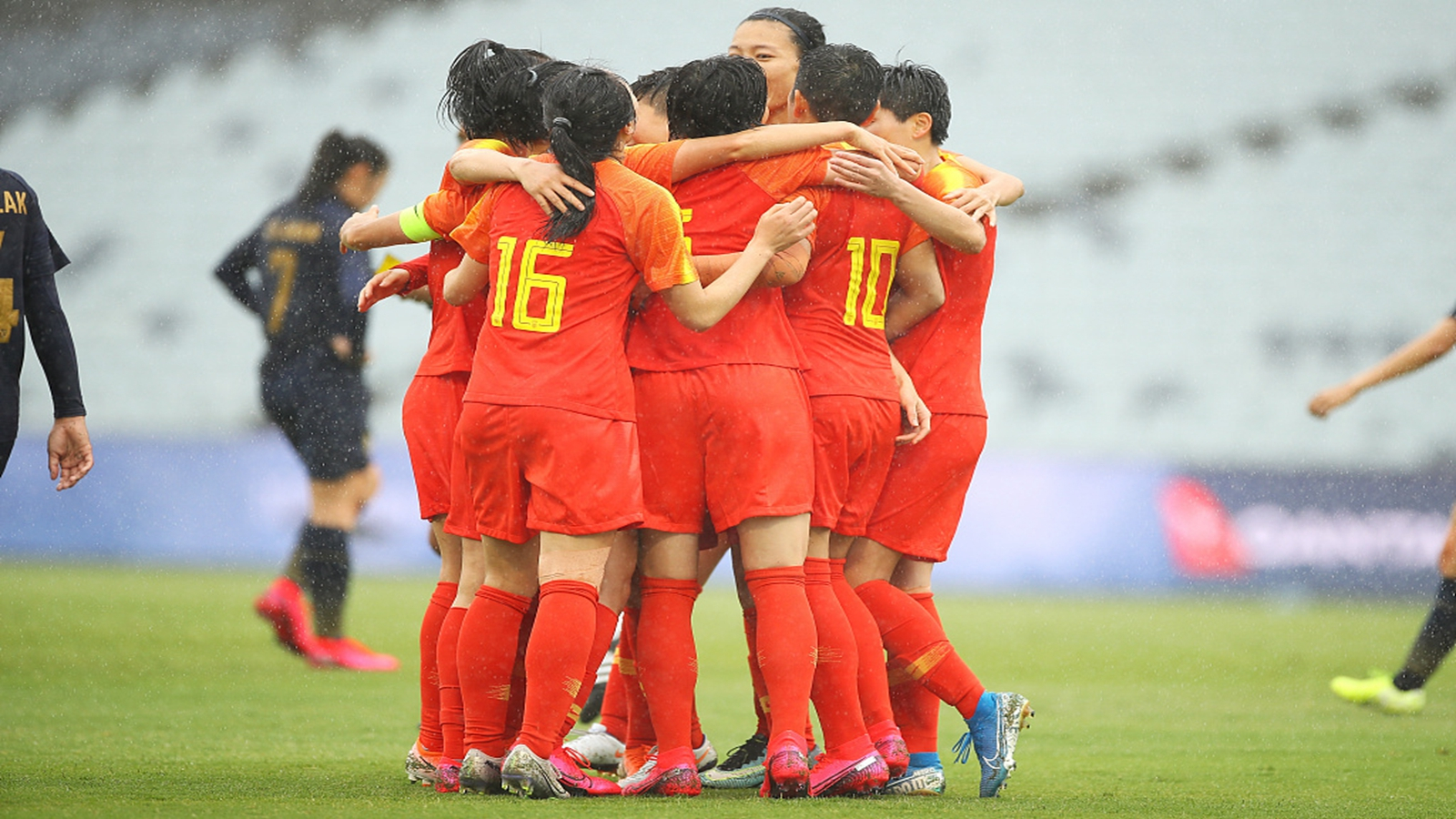 Chinese women's football players celebrate after Zhang Xin scoring a goal during the Women's Olympic Football Tournament Qualifier match against Thailand at Campbelltown Sports Stadium, Sydney, Australia, February 7, 2020. (Photo: VCG)
The week-long quarantine didn't appear to affect Chinese women football players' morale and performance as they embraced a big win over Thailand 6-1 at their first match for the Olympic women's football qualifying Group B matches in Sydney on Friday.
The whole team demonstrated strong offensive eagerness from the beginning despite playing amid the rains. In the six minutes, forward Li Ying scored the opener from close range. Only five minutes later, Zhang Xin added a second.
The good opening boosted Chinese girls' confidence. In the 41 minutes, Wang Shanshan made a header and the midfielder Tang Jiali's hit afterward set the score at 4:0. Team China extended their lead further during the second half as Tang Jiali and Liying scored their respective second goals.
Team Thailand finished off a lightning counter-attack in the 80 minutes to put the final score at 1:6.
Chinese women's football team suffered a tumultuous period leading up to the qualifier as they were quarantined for more than a week by local authorities over concerns about the coronavirus outbreak upon their arrival in Brisbane. They only arrived in Sydney on Thursday and had one day to prepare for their match against Thailand.
Team China will face off Chinese Taipei next Monday as their second match during the qualifier. They will advance into the next round as long as they snatch a victory in that game.