Tech-supported preparations in full swing for Beijing 2022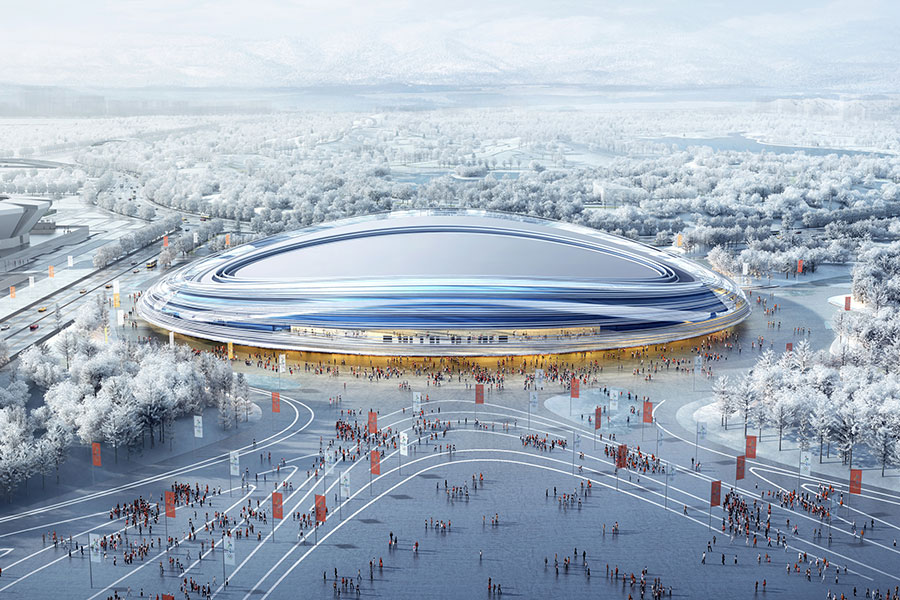 BEIJING, Jan. 8 (Xinhua) -- China's winter sports athletes are turning to high-tech facilities and advanced approaches in their preparations for the Beijing 2022 Winter Olympics.
The national skeleton team is currently based in Yanqing, one of the three competition zones for the 2022 Winter Games. "We will rely on some advanced technologies such as wind tunnel testing as well as the Air Force's research on anti-vertigo to help athletes improve effectively," said team leader Sun Fan.
The national ski jumping squad has moved from Beidahu in Jilin Province to Laiyuan in Hebei Province, which provides a ski jump platform, wind tunnel and other physical training facilities.
Team leader Xu Gaohang noted that "very few teams in the world can use such a good wind tunnel for training. We have very good scientific research and training environment. Now it's all about training and improving."
Xu added that the team has drafted individual training plans for the athletes.
"The senior ski jumpers will focus on fine-tuning their moves while trying to avoid injuries. For those young athletes, they must go through intensive training," he said.
Meanwhile, the national ski team has used the ski simulator, developed by China-based company Sky Tech Sport, to enhance athletes' performance, as the tech-aided sport equipment has undergone successful runs at both the 2014 Sochi and 2018 PyeongChang Winter Olympic Games.
Feng He, a member of the national snowboard cross team, said that tech-aided training has boosted their confidence. "It really helps. My goal in 2021 is to try my best to stand on the podium again in the International Snow Federation events and fight for the championship," he said.
That sentiment was echoed by Tang Jialin, who is currently in the biathlon team's training camp in Chongli, the town which will host six disciplines during the 2022 Winter Olympics.
"Although we could not test our abilities after the test events were canceled, all athletes were still driven to get the best out of ourselves, to keep in shape, and stay competitive," said Tang.
The Chinese curling squad has trained regularly at the Shougang Industry Park, where the Beijing 2022 organizing committee is located, for nearly a year. Swedish head coach Peja Lindholm said he is considering holding training sessions regularly at the Olympic venue before the Games.
"I hope we get familiar with the venue facilities in advance," said Lindholm, who previously won three world titles and a pair of European championships over a career that spanned two decades.