Report: AC Milan fire technical director Paolo Maldini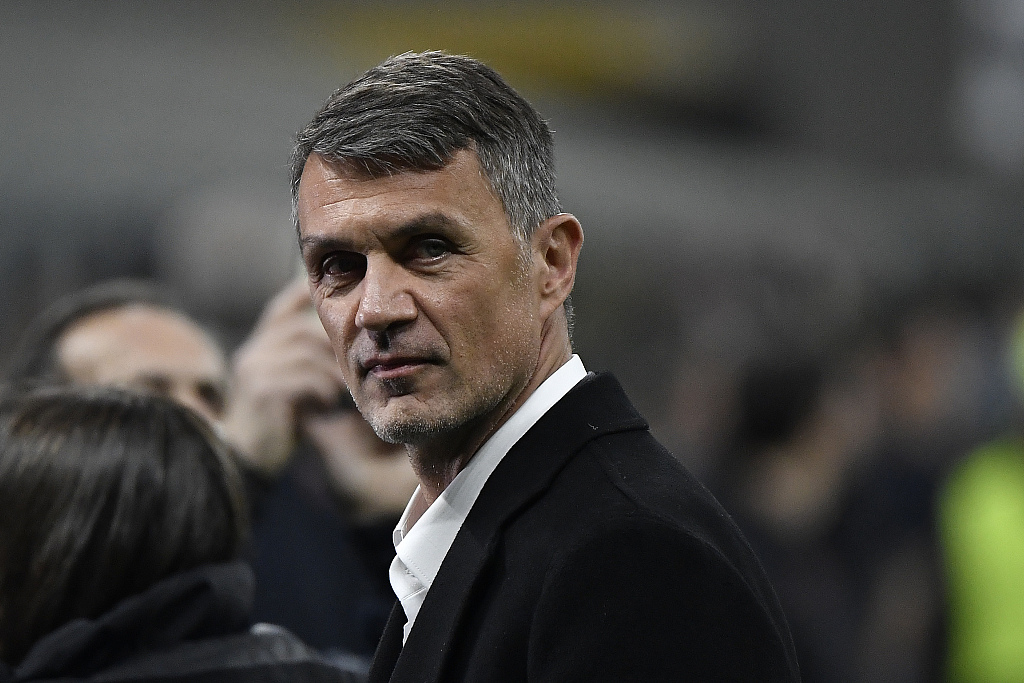 Paolo Maldini, technical director of AC Milan, and Ricky Massara, the club's director of football, were sacked after an intense meeting with the club owner Gerry Cardinale on Monday, according to multiple sports media outlets, including Calciomercato.
Sempre Milan revealed that Maldini and Cardinale disagreed over the future development of AC Milan. Maldini wants to increase investment in transfers to improve the club's strength, while the ownership wants to keep the spending within the limits of the club's economic possibilities.
An AC Milan icon, Maldini spent his entire career – 1984 to 2009 – playing for the club, winning seven Serie A championships and five UEFA Champions League titles, among other honors. When he retired, he was remembered as one of the greatest left-backs of all time.
Maldini joined AC Milan's management in August 2018 as the sports strategy and development director. One year later, Massara promoted him to technical director. Maldini was responsible for signing multiple players, including Rafael Leao and Fikayo Tomori, who played key roles in the club.
In the 2021-22 season, AC Milan won the Serie A title for the first time in 11 years. This season, they reached the Champions League semifinals. The last time they went so far in the tournament was in the 2006-07 campaign.
However, the ownership is unsatisfied with the club's No. 4 ranking in Serie A this season and the underperformance of big signings like Divock Origi and Charles De Ketelaere.
Maldini's exit may affect AC Milan's chances of keeping some of their key players. For example, on Monday night, Leao posted a puzzled face emoji on Twitter. Theo Hernandez and goalkeeper Mike Maignan may also reconsider their future at San Siro.