Four athletes break half marathon world record together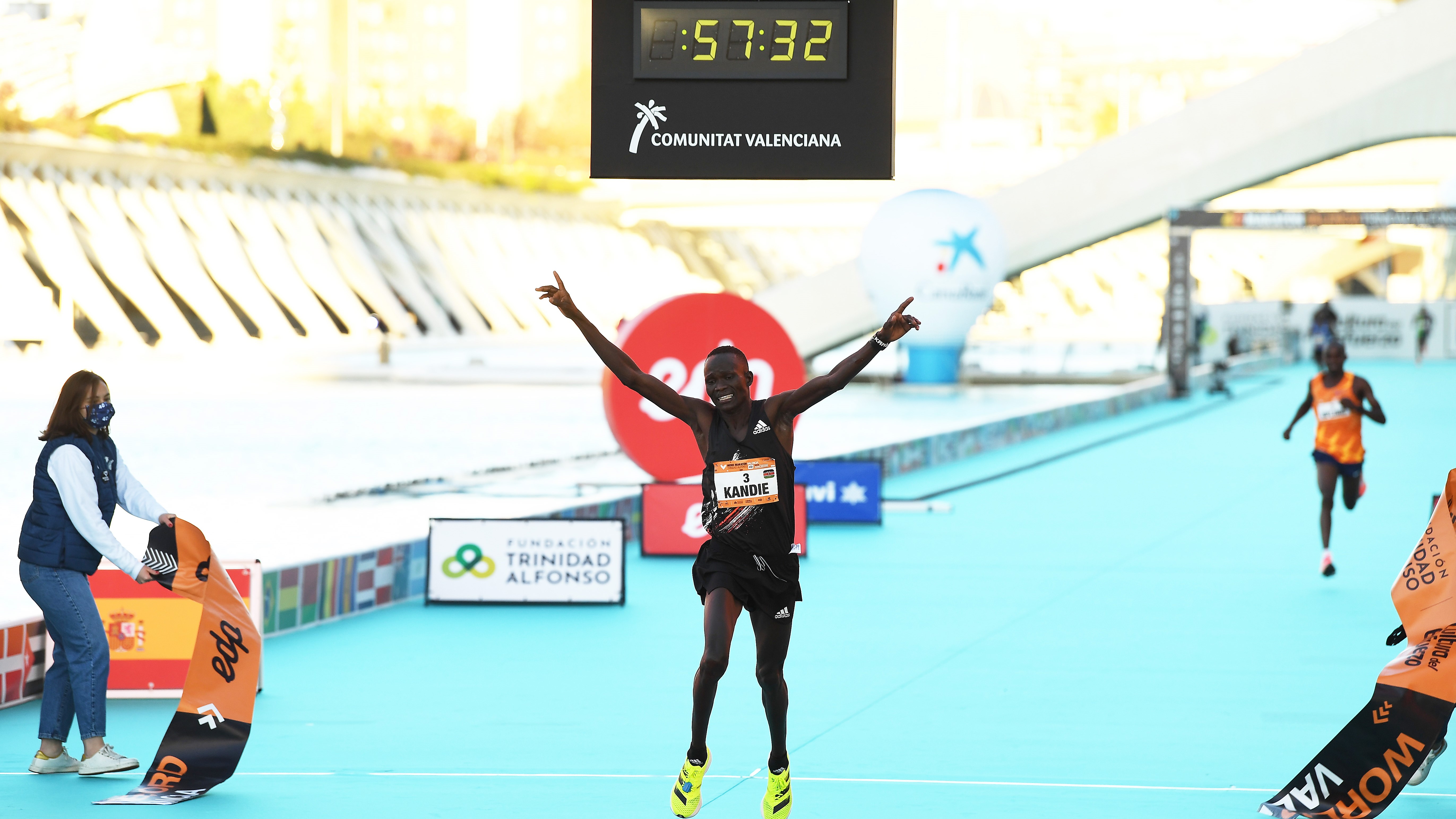 Kibiwott Kandie, Jacob Kiplimo, Rhonex Kipruto, and Alexander Mutiso all finished the Valencia Half Marathon on Sunday in under 58 minutes, meaning that the four broke the existing world record of 58:01 for half marathon, set by Geoffrey Kamworor in Copenhagen in September 2019, together.
Twenty-four-year-old Kandie from Kenya finished the race at 57:32, not only winning the title, but also surpassing his previous personal record of 58:37 by almost one minute. This is the fourth time Kandie has finished a half marathon in under 59 minutes this year. He already did it in Ras Al Khaimah, Prague and Gdynia.
Kandie finished the first five kilometers in 13:47 and the first 10 kilometers at 27:25. He began to speed up at the 14th kilometer and was the first one to pass the 15th km mark (at 41:10). However, Kiplimo and Kipruto followed him closely. Kandie and Kiplimo exchanged the leading position constantly in the following five kilometers. Kandie only began to leave his competitors behind after the 21st kilometer.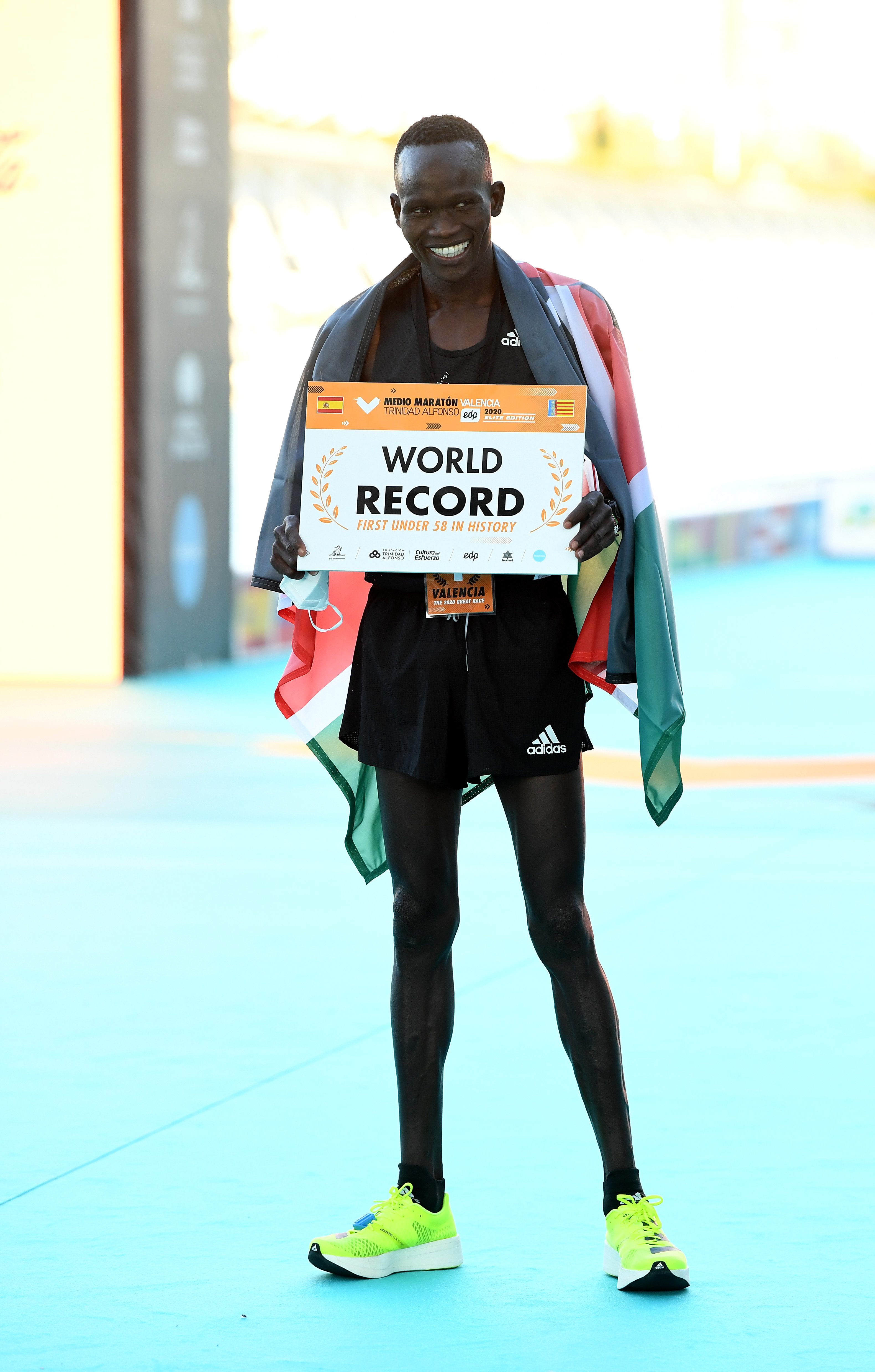 Twenty-year-old Kiplimo from Uganda and Kandie's compatriot, 24-year-old Mutiso, also achieved similar progress improving their personal bests. Twenty-one-year-old Kipruto, who is also from Kenya, finished his half marathon debut at quite a remarkable record.
The new record is subject to World Athletics' usual ratification process.
In the women's competition, Genzebe Dibaba from Ethiopia won the race at 1:05:18, failing to break the world record of 1:04:31 created by her compatriot Ababel Yeshaneh in a mixed race at the Ras Al Khaimah Half Marathon in the United Arab Emirates in February this year. The race was also Dibaba's half marathon debut as well as her first competition in 16 months.