One-armed Chinese basketball teen draws attention of NBA MVP Stephen Curry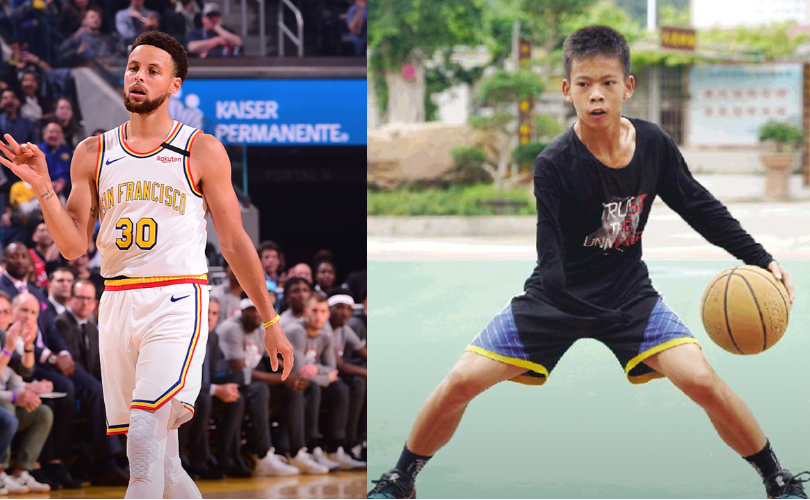 (Photo: CGTN)
Zhang Jiacheng is a 14-year-old one-armed boy who recently became an online sensation after a clip of him playing basketball went viral. Now, word on the Chinese teenager has reached NBA Most Valuable Player Stephen Curry.
"Who is this kid? Help me find him! Keep doing you and don't let anyone tell you that you can't. #StayUnderrated#" posted Curry on Weibo, a Chinese social media platform, on Thursday while reposting Zhang's clip.
Later in the day, Zhang responded to Curry. In a newly-made video, Zhang said: "Hello, Curry, I'm a huge fan of yours. My name is Zhang Jiacheng. I love you so much because though you are not one of the big guys in the NBA, you still managed to achieve so much success. I admire you so much."
Zhang addressed his physical disability, saying that shooting with one arm made his game inconsistent. However, that's why he made up his mind to invest more in dribble practice because the skillful way of dealing with the ball helps him penetrate more effectively and thus shoot the ball closer to the rim.
Zhang also revealed his favorite CBA players: Yi Jianlian of the Guangdong Southern Tigers and Guo Ailun of the Liaoning Flying Leopards. Zhang said he loves Yi's mid-range killer and dominance in the paint as well as Guo's dazzling dribbles.
In fact, Yi already took note of Zhang three days ago. Having shared the 14-year-old's video, Yi posted on Weibo: "Your heart is always the strongest part of your body."
Yi's former national teammate Zhu Fangyu also reposted the video, commenting: "I have never seen any kid play basketball better than him. We want to invite him to visit the Southern Tigers (When the CBA returns and fans are allowed to attend the games, Zhang is welcomed to watch our game in the stadium)."
It's easy to be impressed by Zhang's remarkable handling of the ball. His dribbling, slashing and other moves made it even harder to believe that this kid learned these skills in less than two years. Zhang said his dream is to become a professional basketball player in the future. Judging by the way he plays, you know he is serious.