History-maker Djokovic wins his sixth ATP Finals title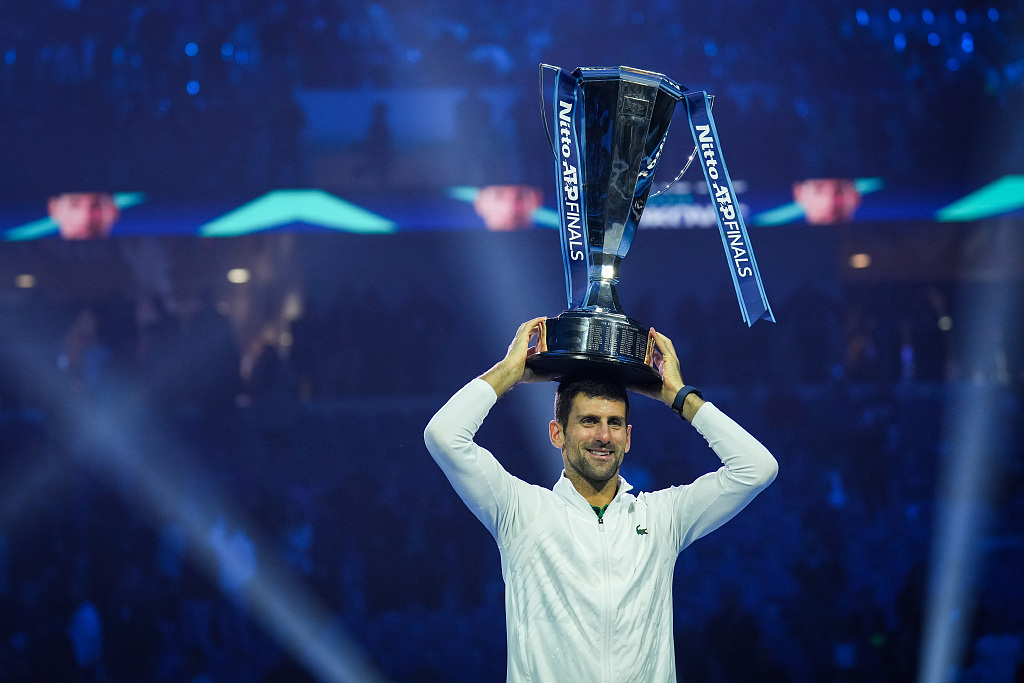 Novak Djokovic said winning a record-equaling sixth Association of Tennis Professionals (ATP) Tour Finals title on Sunday was a "deeply satisfying" ending to his troubled and truncated year.
The Serb beat Norwegian Casper Ruud 7-5, 6-3 in Turin to match Roger Federer's record of six titles in the year-ending tournament for the top-ranked players.
Oldest winner and seven years
The 35-year-old Djokovic is the oldest player to win the title. He said the tournament did not leave him unscathed after a grueling three-set thriller against Russian Daniil Medvedev en route to the semi-finals.
"It was not easy to recover and to really be able to play well in the semis in less than 24 hours after that match," he told reporters.
"It's an internal battle with myself because there's one voice that is always telling you that you can't do it, you're too tired, this and that, right? The bad guy and the good guy. You try to feed the good guy."
Djokovic ended in style after a season in which he missed two majors because of his vaccine status.
"It feels deeply satisfying and, at the same time, a huge relief because of the circumstances that I have been through this year, situations earlier this year, of course, with Australia," he said.
"We don't need to go back. We know what happened."
"Got to stay focused the entire match, every single point, the momentum can switch to the other side really quickly," the Serbian said in a televised interview after the match.
"The fact that I waited seven years makes this victory even sweeter," he added.
'Close points'
For the 23-year-old Ruud it was a third near-miss of the year. He also lost the finals of the French and U.S. Opens.
"In the end it's been disappointing to end up losing these big finals," he said.
"I've overachieved compared to my own mind, so I'm very happy about that."
Ruud has never taken a set from either Djokovic or his French Open final conqueror Rafael Nadal.
"They have this sort of ability in them to step up when they really have to, that I don't have," Ruud said. "They always seem to win the close points, the close sets."