Cristiano Ronaldo very optimistic about Portugal's World Cup chances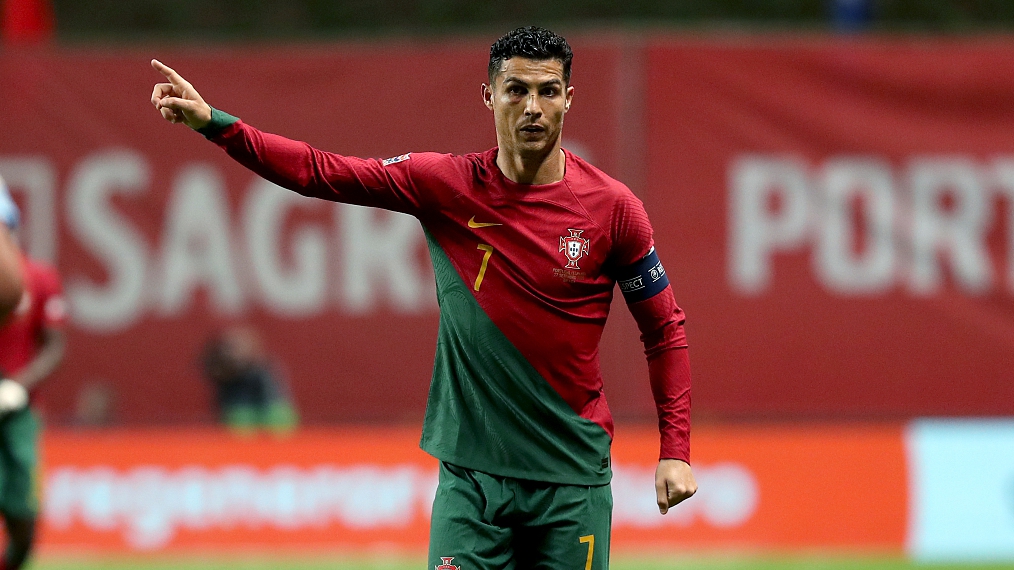 Portugal forward Cristiano Ronaldo believes his country has an excellent group of players and they are capable of doing well in the World Cup in Qatar.
Ronaldo said he had dreamt of wining the World Cup, but knows it will be extremely difficult to lift the trophy with teams like France, Spain, Argentina, Germany and Brazil to face.
"I am very optimistic. We have a fantastic coach, we have a good generation of football players. I'm looking forward that we're going to an amazing World Cup," beamed Ronaldo in the final installment of an interview with TalkTV on Thursday night.
"It's gonna be tough. Extremely difficult. But everything is possible, of course we're gonna compete."
The 37-year-old added that Qatar would probably be his last World Cup as he plans to retire at 40.
"I want to play two, three more years maximum. I want to finish with 40, it will be a good age. But I don't know. Sometimes you plan one thing for your life and as I told many times, life is dynamic," Ronaldo said.
Ronaldo also claimed he was "provoked" by a lack of respect from Manchester United manager Erik ten Hag when refusing to come on as a substitute and left Old Trafford early during United's 2-0 win on October 19.
"I think he did it on purpose," said Ronaldo. "I felt provoked. I don't have respect for him because he doesn't show respect for me."
The club responded by suspending the five-time Ballon d'Or winner for the Red Devils' next match against Chelsea.
"I think it was a strategy from the club for me to react that way," he added. "I was very, very, very, very disappointed for the communication of Manchester United.
"To be honest, I never had a problem with any club, with any coach and they suspend me three days, which I felt was a lot."