US import prices, surveys point to moderate inflation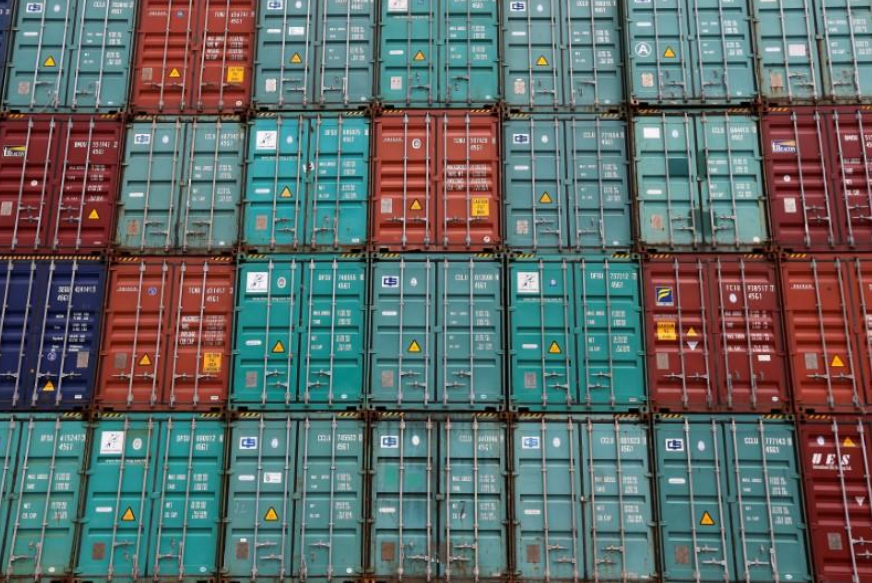 FILE PHOTO - A stack of shipping containers are pictured in the Port of Miami in Miami, Florida, US, May 19, 2016. (Photo: Reuters)
US import prices rose less than expected in April as a rebound in the cost of petroleum products was tempered by a drop in food prices, the latest indication that inflation pressures were increasing moderately.
The Labor Department said on Friday import prices gained 0.3 percent last month after falling 0.2 percent in March. The report came on the heels of data this week showing benign monthly consumer and wholesale price readings in April.
"Import prices are consistent with our view that domestic inflation pressures will continue to gradually develop," said Kathryn Asher, an economist at Moody's Analytics in West Chester, Pennsylvania.
Signs of a moderate build-up of price pressures suggest the Federal Reserve will continue to gradually raise interest rates even as inflation is flirting with the US central bank's 2 percent target.
The Fed's preferred inflation measure, the personal consumption expenditures price index excluding food and energy, accelerated 1.9 percent year-on-year in March after rising 1.6 percent in February.
Economists polled by Reuters had forecast import prices rising 0.5 percent in April. In the 12 months through April, import prices increased 3.3 percent, matching March's gain.
With oil prices surging in recent days, economists expect monthly inflation measures to push higher in the coming months.
Crude prices were trading near 3-1/2-year highs on Friday as the prospect of new US sanctions on Iran tightened the outlook for Middle East supply at a time when global crude production is only just keeping pace with rising demand.
President Donald Trump has pulled the United States out of an international nuclear deal with Iran and promised tough sanctions against Tehran.
The moderate inflation theme was also highlighted in the University of Michigan's consumer sentiment survey, which showed households' inflation expectations over the next 12 months edging up to 2.8 percent in early May from 2.7 percent in April. Their longer-term inflation expectations were unchanged at 2.5 percent.
Another survey from the Philadelphia Fed saw the core PCE price index averaging 2.0 percent in the second quarter compared to the previous forecast of 1.9 percent. Inflation was seen averaging 2.1 percent in both the third and fourth quarters.
"Inflation is running neither too hot nor too cold," said Joel Naroff, chief economist at Naroff Economic Advisors in Holland, Pennsylvania. "It is running just right for rate hikes every other meeting."
The Fed raised interest rates in March and has forecast at least two more hikes for this year. US stocks were trading higher while prices for US Treasuries fell marginally. The dollar slipped against a basket of currencies.
FOOD PRICES FALL
Last month, prices for imported petroleum rebounded 1.6 percent after declining 2.2 percent in March. Excluding petroleum, import prices edged up 0.1 percent in April after being unchanged in the prior month. Import prices excluding petroleum rose 1.7 percent in the 12 months through April.
The cost of imported food fell 0.4 percent in April, declining for a second straight month, while prices for imported capital goods were unchanged. The cost of imported motor vehicles nudged up 0.1 percent.
Import prices for nonfuel industrial supplies and materials increased 0.7 percent after jumping 1.0 percent in March. They were driven by a 4.0 percent surge in the prices of iron and steel mill products. Trump imposed a 25 percent import tariff on steel in March to shield domestic producers from what he said was unfair competition.
The cost of goods imported from China slipped 0.1 percent in April, the first drop in seven months, after rising 0.2 percent in March. Prices increased 0.2 percent in the 12 months through April.
The Labor Department report also showed export prices accelerated 0.6 percent in April after gaining 0.3 percent in March. Prices for agricultural products fell 1.2 percent last month, the first drop since December 2017, weighed down by lower prices for soybeans, nuts and wheat.
Export prices increased 3.8 percent on a year-on-year basis, the largest gain since November 2011, after rising 3.4 percent in March. Prices for nonagricultural exports gained 0.7 percent last month, boosted by a 1.5 percent jump in industrial supplies and materials prices.