Ping An Bank retail business will improve in H2: Executives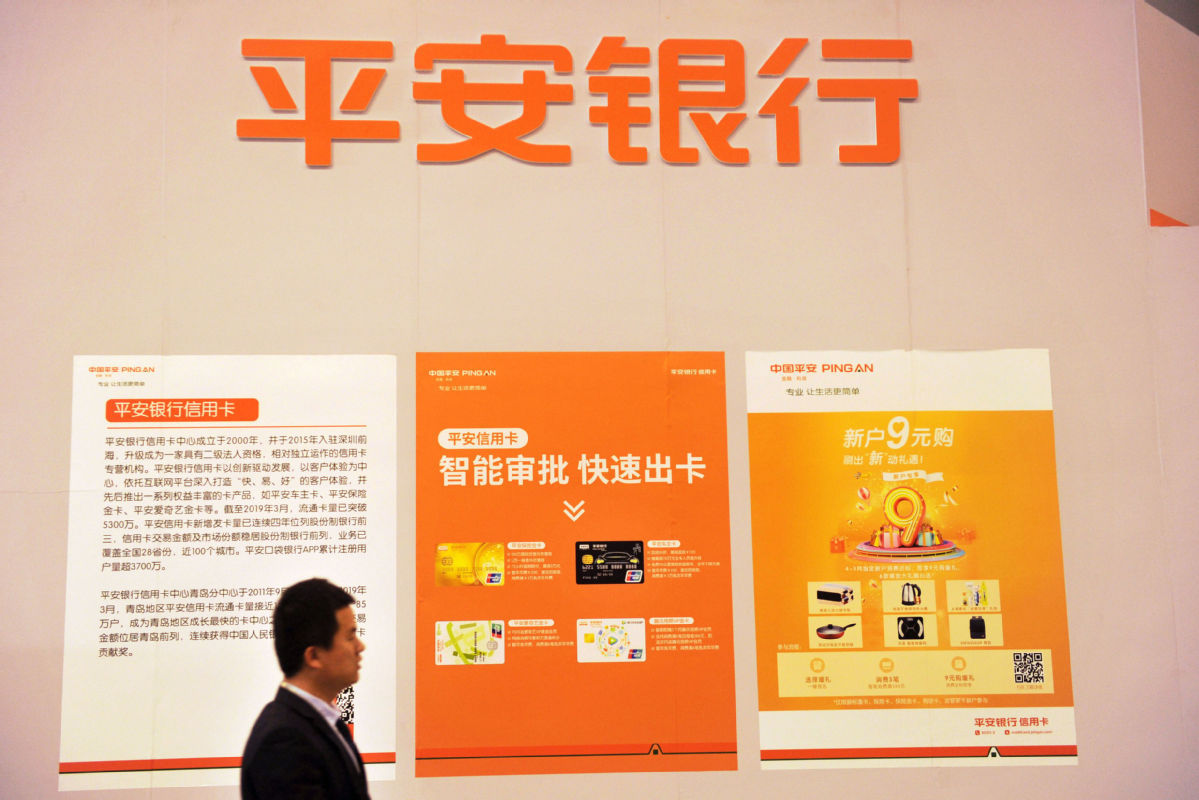 A visitor walks past a Ping An Bank display panel at a financial exhibition in Qingdao, Shandong province. (Photo provided to China Daily)
Although net profit contributed by retail business declined sharply in the first half of the year due to the coronavirus outbreak, executives at Ping An Bank said they are confident the asset quality of its retail business will improve in the second half.
"The major reason why the contribution of retail business to the bank's net profit shrank by a big amount is the outbreak of the coronavirus pandemic," Cai Xinfa, special assistant to the president of Ping An Bank, said during the bank's 2020 interim results announcement in Shenzhen on Tuesday.
With bad loans increasing, the bank slowed down issuing new loans and raised the threshold for retail customers in a move to control risks, he said.
"We are confident that asset quality (of the retail business) will become better in the second half of the year and we will increase loan issuing (to retail customers)," Cai said.
Shenzhen-based Ping An Bank generated 78.3 billion yuan ($11.5 billion) in operating revenue in the first six months, growing 15.5 percent year-on-year.
Its net profit dropped 11.2 percent year-on-year to 13.7 billion yuan, of which the retail business contributed 54.7 percent, down from 70.2 percent a year earlier.
The decline in the bank's overall net profit is due to the significant increase of loan loss provisions set side to strengthen its risk resistance capability to deal with the impact of the coronavirus outbreak, executives said.
The allowance coverage ratio of the lender rose from 183 percent at the end of 2019 to 215 percent as of the end of June.
The bank's nonperforming loan ratio stood at 1.65 percent as of the end of June, remaining flat compared with the level at the end of 2019.
Shares of Ping An bank edged up 0.06 points, or 0.4 percent, to finish at 15.14 yuan on the Shenzhen Stock Exchange on Tuesday.