Shanghai show for Lenovo's smart devices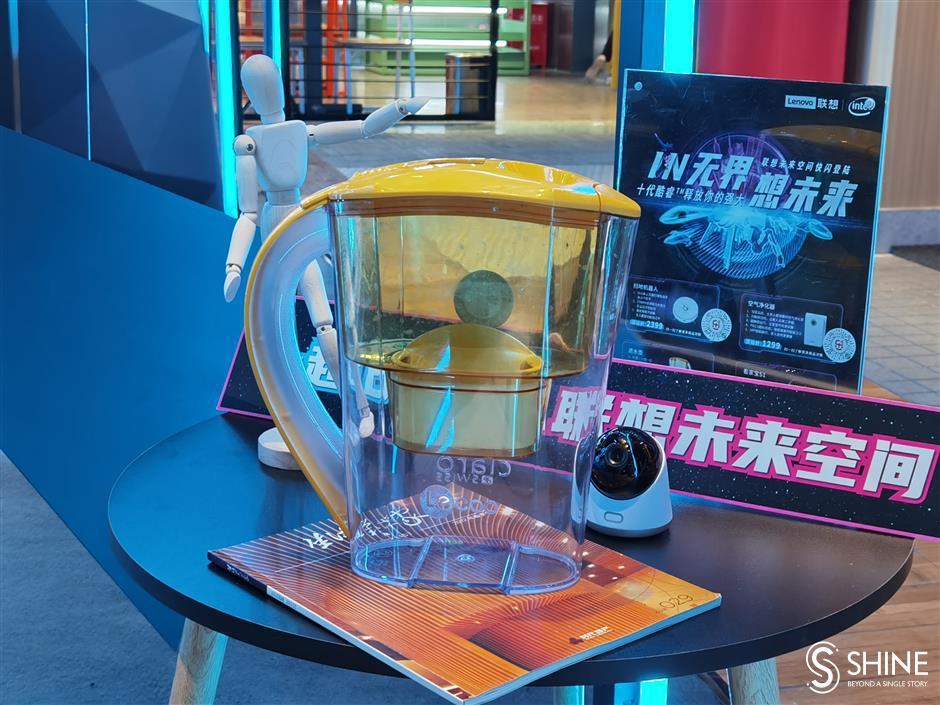 A teapot with smart filter is displayed in a Lenovo pop-up store in TX Huaihai. (Photo: SHINE)
Lenovo Group Ltd put a range of lifestyle smart devices on display in Shanghai on Friday at a pop-up store in a shopping center on Huaihai Road.
They included a foldable phone, robot cleaner, programmable toys, a teapot with a smart filter and a personal cloud storage box.
Its Motorola Razr 5G phone can be folded more than 200,000 times, according to Lenovo, which used US$2.9 billion to acquire Motorola's mobile business in 2014.
In the quarter ended on June 30, Lenovo, China's biggest computer maker, posted revenue of US$13.3 billion, with the personal computer business contributing 80 percent of its income.
Over the weekend, Lenovo, which is aiming to diversify its business, will hold eSports events and broadcast sales in the pop-up store, which sells discounted products online, the company said.