China looks to expand reach of listed companies
chinadaily.com.cn
1602565383000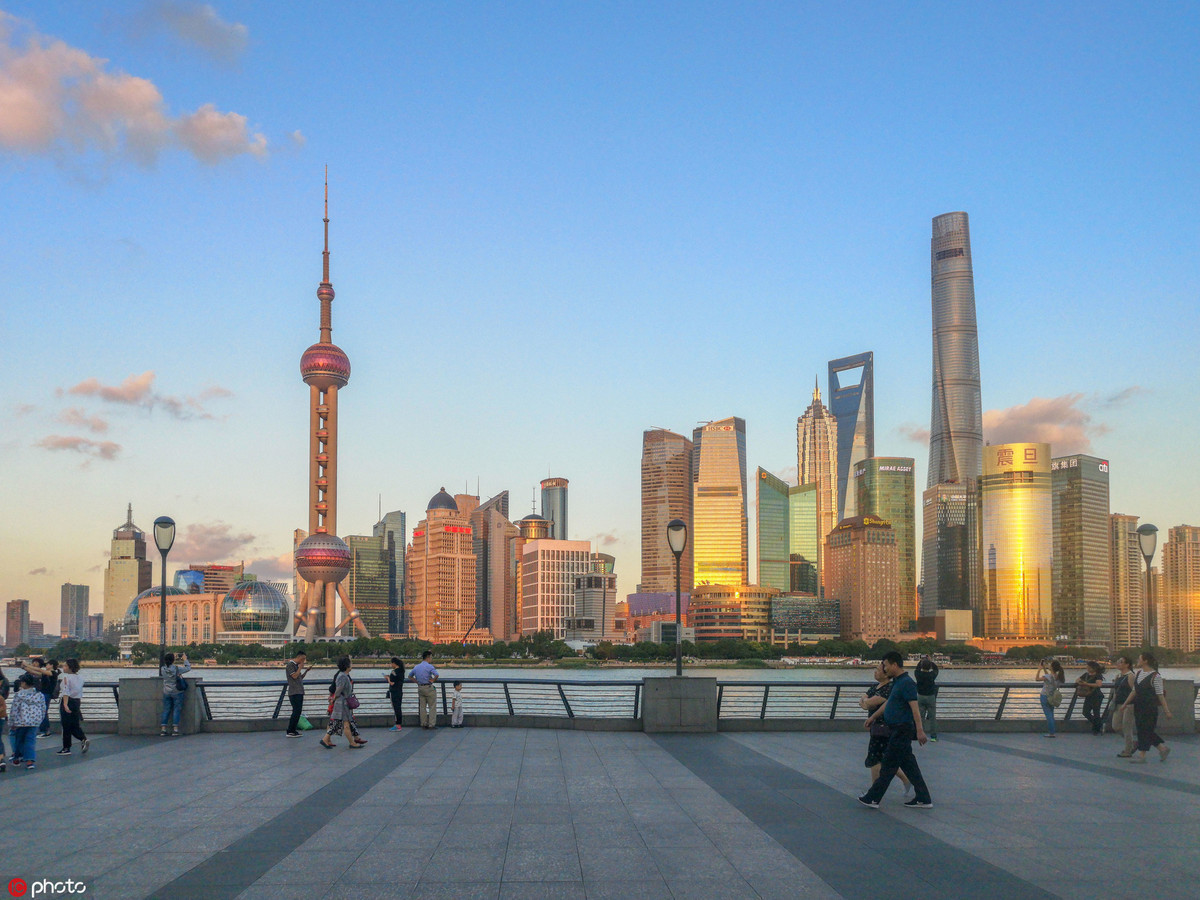 Shanghai's city view. (Photo: IC)
China's efforts to improve the quality of listed firms will gather pace with more support for cross-border acquisitions and strategic investments, sharpening global competitiveness of its equity assets, officials and experts said on Monday.
Their comments came after the State Council, China's Cabinet, released a guideline on Friday that detailed 17 sets of measures to improve corporate governance and development ability of mainland-listed firms and required cooperation among different authorities.
The high-level guideline has encouraged cross-border investment engaging listed companies, pledging to support them to issue new shares to acquire overseas assets and allow more foreign investors to make strategic investments in mainland-listed firms. Strategic investment usually entails rather long and large shareholding.
Yan Qingmin, vice-chairman of the China Securities Regulatory Commission, said that the top securities watchdog will prioritize lifting listed firm quality in its capital market reform efforts, under instructions of the guideline.
"The guideline is of great significance for promoting the steady and healthy development of the capital market and boosting its support for high-quality growth of the real economy," Yan said at a news conference on Monday.
The commission will revise regulations to ease the thresholds of foreign strategic investments and facilitate listed firms' overseas acquisitions, as part of its efforts to strengthen competitiveness of listed firms and deepen capital market opening-up, said Li Ming, director of the CSRC's Department of Listed Company Supervision.
The value of overseas mergers and acquisitions by mainland-listed firms since 2018 has amounted to 465.9 billion yuan ($69 billion), he said, while foreign strategic investors now hold 1.35 trillion yuan worth of mainland stocks.
Li Daxiao, chief economist at Yingda Securities, told China Daily that the measures rolled out in the guideline will expand the financing channels for listed firms to acquire foreign assets, sharpening the A-share assets' appeal to global investors.
Li said the guideline should serve as a significant push to enhancing the quality of listed firms and therefore raising the return potential of China's A-share market, as the guideline has required coordination among different authorities, which is essential for efficient implementation of related measures.
Xie Xiaobing, an official with the State-owned Assets Supervision and Administration Commission of the State Council, told the conference that the SASAC will cooperate with other authorities to improve cooperate governance of State-owned listed firms, introducing more strategic investors into State-owned public companies and allowing them to hold more stake.
The guideline also detailed measures to refine information disclosure, corporate governance standards, support quality firms to get listed and carry out mergers and acquisitions, improve delisting and other exit mechanisms for listed firms, resolve key problems facing listed firms like share-pledging risks and intensify crackdowns on securities violations.
The registration-based system, a market-oriented, new-share shares system, should be implemented across the whole A-share market in a step-by-step manner, the guideline said.
China has placed increasingly more emphasis on improving the quality of listed firms in recent years. President Xi Jinping has stressed the need of improving the quality of listed firms on different occasions, while the CSRC issued an action plan last year to make substantial headway on the task in three to five years.
Mainland-listed stocks leaped on Monday with the benchmark Shanghai Composite Index jumping 2.64 percent to 3358.47 points. Some analysts said the market may continue to strengthen this month upon policy supports including the guideline and the recovery of corporate earnings from the COVID-19 epidemic.