China-Europe freight train adds new route to Moscow
HANGZHOU - The eastern Chinese city of Yiwu, home to the world's leading small commodities market, opened a new freight train route to Moscow on Tuesday.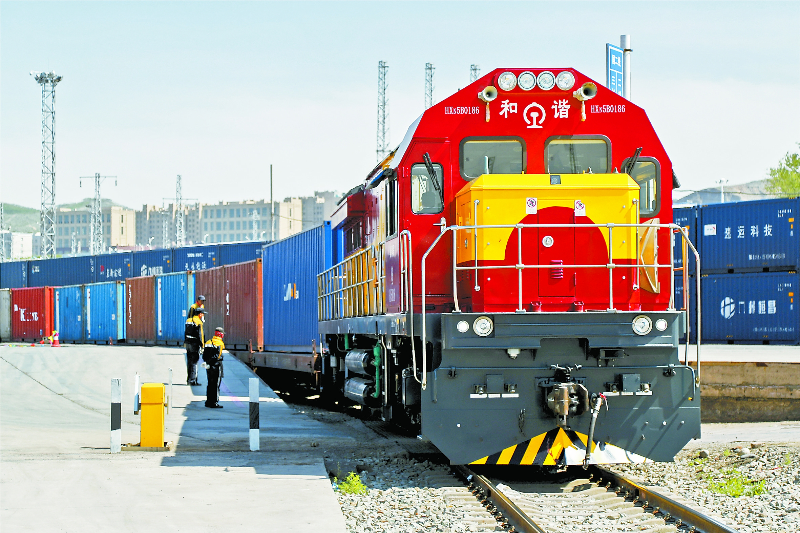 A China-Europe freight train bound for Almaty, Kazakhstan sets out from Urumqi, Xinjiang Uygur autonomous region, on May 25, 2019. (Photo: xjdaily.com)
Loaded with 100 standard containers of commodities, the train is projected to arrive in Moscow in about 12 days.
The China-Europe train service has developed prosperously in Yiwu since it was first launched in the city in 2014.
A total of 610 million yuan ($86.85 million) of commodities were exported through the Yiwu Railway Port last year, up 61 percent year-on-year.
"Now, nearly 2,000 kinds of commodities from eight Chinese provinces and cities can take 11 China-Europe train routes originating from Yiwu to countries including Spain, Iran, Afghanistan and Belgium," said Zhu Leijun, an official with Shanghai Civil Engineering Co Ltd of China Railway Group Limited.
China-Europe freight trains have made 348 journeys departing from Yiwu in the first 10 months of this year and the number is expected to hit 500 in 2019.