UEFA chief Ceferin says ready to curb power of top clubs
People's Daily
1516384120000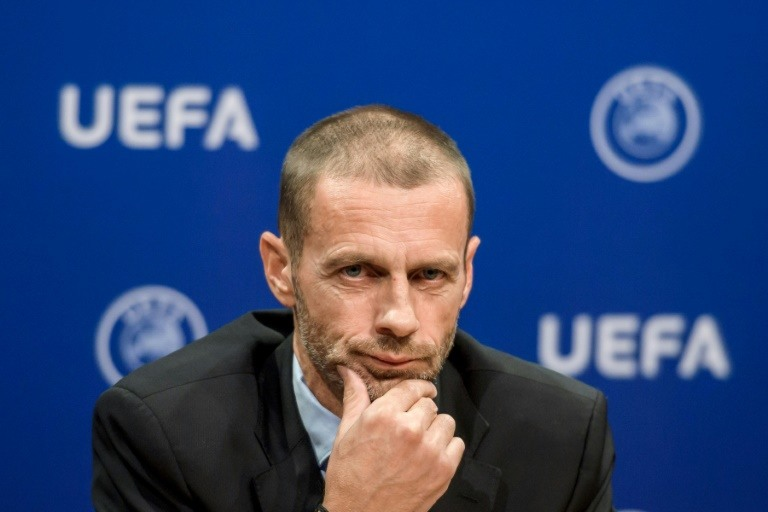 UEFA president Aleksander Ceferin has said he is ready to follow through on his pledge to create a "luxury tax" aimed at curbing the power of the continent's biggest clubs.
"We are preparing a very important strategic document for the future. Because, and this might surprise you, UEFA in the past had no concrete strategy," Ceferin said in an interview with Geneva newspaper La Tribune and Lausanne daily 24 Heures.
Ceferin, who was elected in 2016 to succeed Michel Platini, believes the biggest problem facing modern football is "the competitive balance between teams".
"We must at all costs maintain the current situation where any team can enter competitions. The dream must remain alive," said the Slovenian.
Despite his comments, UEFA recently reformed the Champions League, their flagship competition, to guarantee four berths in the group stage for clubs from Spain, England, Italy and Germany from next season.
That change was roundly criticised by clubs from less powerful domestic competitions.
But Ceferin has long floated the idea of a "luxury tax" as a way of reining in the biggest clubs.
"It is not a tax for the government, but for UEFA. We still need to decide how we will redistribute the money," he said, adding that certain measures will be introduced "maybe in time for next season".
Ceferin also returned to another previously suggested idea of limiting the number of players clubs can have on loan or under contract.
"The richest clubs can buy everyone, and that weakens other clubs. We will either decide to limit the number of loans, or forbid them.
"And then there is the aberration of the number of players clubs have under contract. For example, one Italian club has 103! We need to set limits there too," he added.