Brazilian prosecutors ask state bank Caixa to remove vice presidents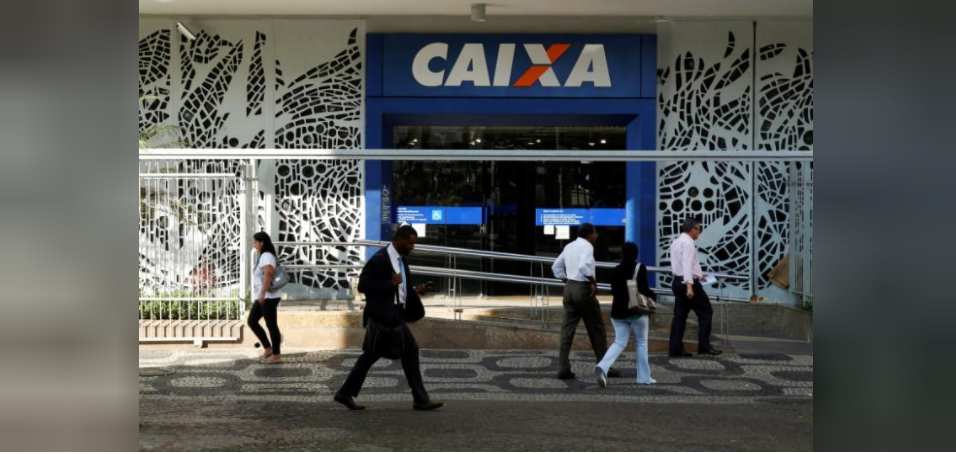 People walk past a Caixa Economica Federal bank in downtown Rio de Janeiro August 20, 2014. Photo: Reuters
Brazilian prosecutors have asked that all the vice presidents of Caixa Economica Federal be replaced for what officials suspect are "irregularities" at the state bank, according to a document made public late on Friday.
Federal prosecutors said Rocha Loures, a former adviser to President Michel Temer, sought out Caixa Chief Executive Gilberto Occhi and then Antonio Carlos Ferreira, a Caixa vice president, to discuss the interests of Rodrimar, a company that operates Brazil's largest port.
A spokesman for Caixa Economica Federal wrote in an e-mail the bank would "respond formally (to the prosecutors) in accordance with the legal deadline."
Loures is in prison on allegations of accepting bribes from executives at JBS SA, the world's largest meatpacker. In September, Brazil's Supreme Court authorized a different investigation into whether Temer signed a legal decree on ports because of Rodrimar bribes, an allegation both parties have denied.
In the document, which prosecutors sent to the Brazilian presidential chief of staff, they said they suspected bank vice presidents were involved in illicit activity regarding Loures and Rodrimar.
In addition to replacing Caixa's 12 vice presidents, prosecutors requested that the process for selecting high-ranking executives at Caixa be improved and that business meetings take place on bank property, among other measures.