China central bank vows measures to build Shanghai into international financial center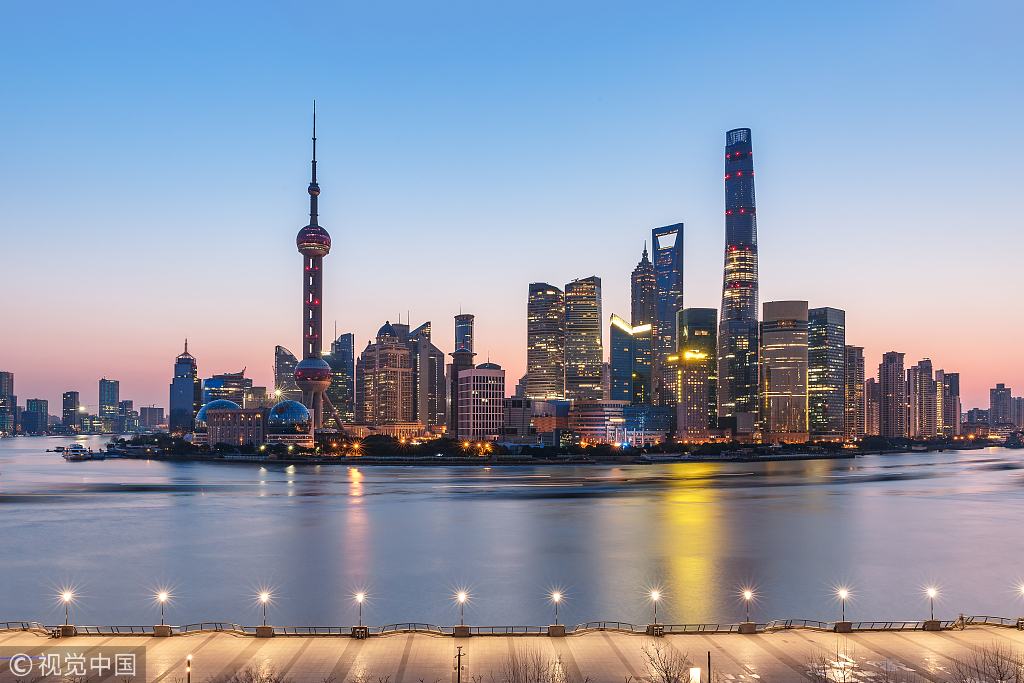 Dawn breaks over Lujiazui Financial District in Shanghai on March 7, 2017. (Photo: VCG)
SHANGHAI -- China's central bank will step up support to build Shanghai into an international financial center, the central bank governor said Thursday.
The People's Bank of China (PBOC) will support the establishment of an integrated account system for the Chinese currency and foreign currencies in the new section of the Shanghai pilot free trade zone, said Yi Gang, head of the PBOC, at the Lujiazui Forum in Shanghai.
The PBOC will also continue to improve the interbank currency market and bond market, widen the range of foreign exchange options, and expand the number of market entities, Yi said.
The central bank will also support the cooperation between the Shanghai Gold Exchange and the Chicago Mercantile Exchange (CME), vowing to introduce derivatives based on the Shanghai Gold Benchmark Price on the CME.
Yi also said that the central bank would support the establishment of subsidiaries by foreign financial institutions in Shanghai, and the development of the science and technology innovation board, which was launched Thursday in the city.
Efforts should be made to build Shanghai into a global center for the allocation and risk management of yuan-denominated financial assets as global asset managers have been increasing their positions in such assets, he said.