Musk says Tesla will be profitable in third-quarter, fourth-quarter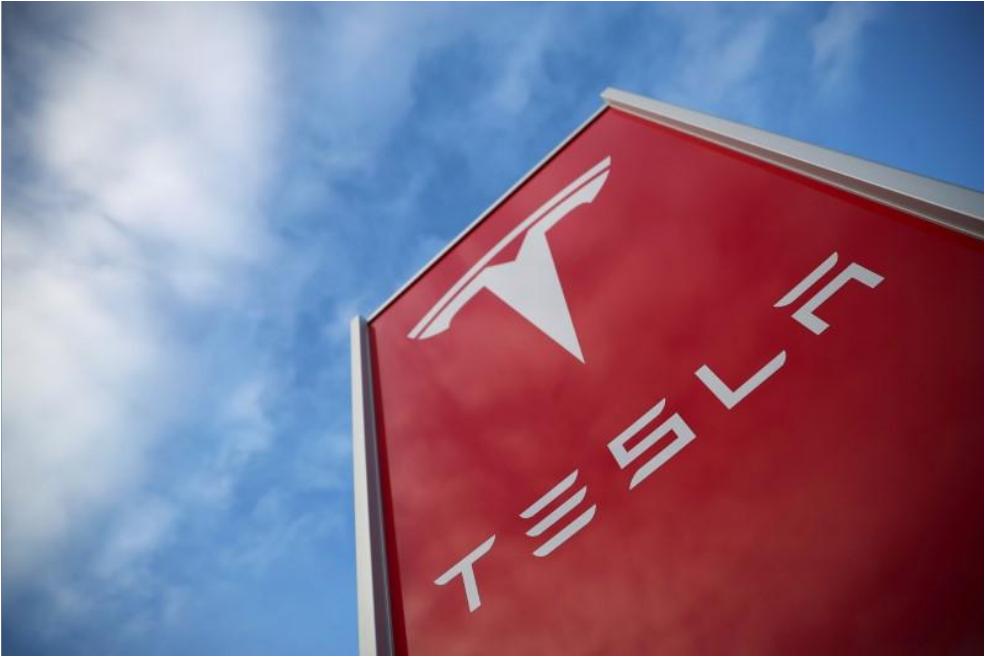 A Tesla dealership is seen in West Drayton, just outside London, Britain, February 7, 2018. ( Photo: Reuters)
Tesla Inc will be profitable in the third and fourth quarters of this year and will not have to raise any money from investors, billionaire Chief Executive Elon Musk said on Friday, driving shares in the electric carmaker higher.
Tesla has already sought this month to play down Wall Street speculation that it would need to return to capital markets this year to raise more funds as it ramps up production of the Model 3 sedan seen as crucial to its long-term profitability.

The car maker, which has consistently fallen short of promised production targets and is fighting bad publicity over a fatal crash of a car using its Autopilot system, said 10 days ago it would have positive cash flow from the third quarter.
Musk went slightly further in a tweeted response to a in The Economist which cited estimates Tesla would need $2.5 billion to $3 billion this year in additional funding.
"The Economist used to be boring, but smart with a wicked dry wit. Now it's just boring (sigh). Tesla will be profitable & cash flow+ in Q3 & Q4, so obv no need to raise money," Musk wrote.
Tesla shares, which have gained nearly 10 percent since disclosing the Model 3 production numbers on April 3, gained as much as 3.2 percent in premarket trade on Friday. They were up 2.3 percent in mid-day trading on Wall Street.
Wall Street brokerage Jefferies, which provided the funding estimate cited by The Economist, said in a note last week it expects refinancing risk to remain high for the Silicon Valley venture until it can consistently produce 10,000 Model 3s a week.
The company again missed its own 2,500 target for weekly production at the end of the first quarter, and analysts and fund managers doubt Tesla's ability to keep production growing to a promised 5,000 Model 3s per week in three months time.
Musk in July said Tesla was going through "manufacturing hell" in ramping up production of the Model 3.
He told "CBS News" in an interview that aired Friday the company "got complacent" and "put too much new technology into the Model 3 all at once." Part of the interview took place in a Tesla Model 3 Musk was driving with Autopilot activated at times.
Musk told CBS Tesla is currently producing 2,000 Model 3 cars a week.
Last month, Moody's Investors Service downgraded Tesla's credit rating to B3 from B2, reflecting "the significant shortfall in the production rate of the company's Model 3."
Moody's added that its negative outlook for Tesla "reflects the likelihood that Tesla will have to undertake a large, near-term capital raise in order to refund maturing obligations and avoid a liquidity shortfall."
On Thursday, the National Transportation Safety Board said that after a series of public disclosures by Tesla it had taken the unusual step of revoking Tesla's status as a formal party to its investigation of a March 23 crash in California that killed a driver who was using Autopilot. The NTSB is investigating two other Tesla crashes.
Tesla lashed out at the NTSB and said it planned to complain to Congress.
Asked by CBS if there was a defect with Autopilot, Musk responded: "The system worked as described, which is that it is a hands-on system. It is not a self-driving system."
At one point during the interview, Musk did not have his hands on the wheel and the car beeped at him to retake the wheel.