America Movil still wants TV license in Mexico, CEO says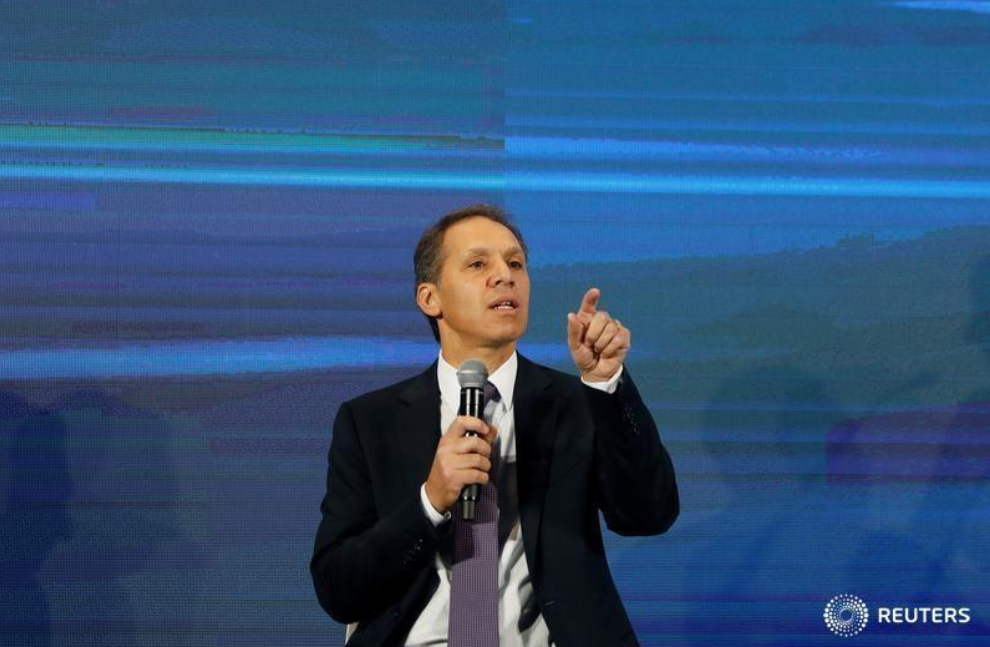 Telcel CEO Daniel Hajj Aboumrad speaks to the media during a news conference at America Movil's corporate offices in Mexico City, Mexico March 14, 2018. (Photo: Reuters)
America Movil remains interested in offering television in Mexico and continues discussing the possibility of obtaining a license with the telecommunications regulator, Chief Executive Daniel Hajj said on a call with analysts on Wednesday.

America Movil, which is controlled by the family of Mexican billionaire Carlos Slim, has been barred from offering television in Mexico since Telmex's privatization in the early 1990s. Mexico's telecommunications regulator, the Federal Telecommunications Institute (IFT), has said that the company will be eligible to apply for a TV license once it complies with the measures it is subject to due to its high market share in the country.
The TV license could help America Movil better compete as companies increasingly seek to offer their customers voice, data and video in one package.
"It's the only place in the world that we are not allowed to have TV, so I hope they understand and that they can give us a TV license," Hajj said.

America Movil reported its first-quarter earnings on Tuesday, registering a 50 percent drop in net profit due to currency swings.
But analysts said the fundamentals of the business were strong, particularly in Mexico, where mobile revenue surged 12.8 percent.
The quarter marked the first time America Movil has been able to charge competitors interconnection fees since Mexico's landmark telecommunications reform forced the company to let rivals use its network for free.
The Supreme Court opened the door for America Movil to resume charging competitors in August, and the IFT set the fees, permitting the company to bill about a fourth of what its rivals can.
But the fees accounted for just a fraction of the growth in mobile revenues in Mexico during the quarter, Hajj said.
"The growth is because people are using more data and we have more customers," he said.
Stronger demand for data has helped America Movil's average revenue per user in Mexico recover from the price war touched off by the telecom reform, Hajj said.
Mexico is preparing to auction spectrum in the 2500-2690 MHz band, which has drawn strong interest from operators because it is well suited for broadband, 5g mobile networks and the so-called Internet of Things. But America Movil will sit out the auction because it already has spectrum in the band and the IFT put limits on its participation, Hajj said.
"If we don't have equal conditions, we are not so enthusiastic," Hajj said.