Economic rebound picks up pace: report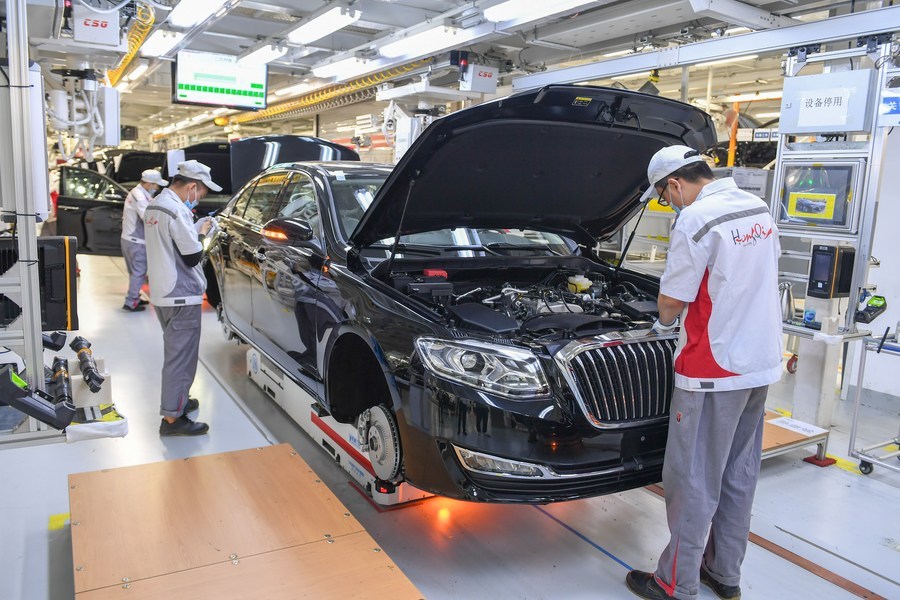 China's economic rebound has picked up pace, with factory activity expanding strongly in September as the recovery in sector demand and production sped up, the Wall Street Journal reported.

China's official manufacturing purchasing managers index rose to 51.5 in September, according to the National Bureau of Statistics, higher than August's reading of 51.0.
A separate private gauge of manufacturing activity, the Caixin China manufacturing purchasing managers index, stood at a robust 53.0, roughly in line with the previous month's level.
China's service sector also turned in a strong September. China's official non-manufacturing PMI jumped to 55.9 in September, its highest result since November 2013 and better than the previous month's reading of 55.2.
The improvement in the service sector was boosted by a bounce back in the transportation, hotel and restaurant industries, as consumers appeared more willing to travel and spend, the paper reported.
China's retail sales, a major measurement of domestic consumption, returned to growth in August for the first time this year, logging a 0.5 percent increase from a year earlier.
On the manufacturing side, both the official and private measures pointed to improving demand from overseas markets. The official export-order subindex climbed into expansionary territory for the first time this year, while the Caixin survey showed export orders hitting a three-year high.
Improving external demand added fuel to China's recovery, the paper quoted R Serena Zhou, an economist with Mizuho Securities, as saying.
While some economists expect demand for pandemic-related goods to wane in the coming months, Zhou said she believes the rebound in global demand will continue to buoy China's exports.
On the labor front, both the official and Caixin PMI reports showed further gains in hiring in September, the paper added.