Notes, coins hanging on with some demographics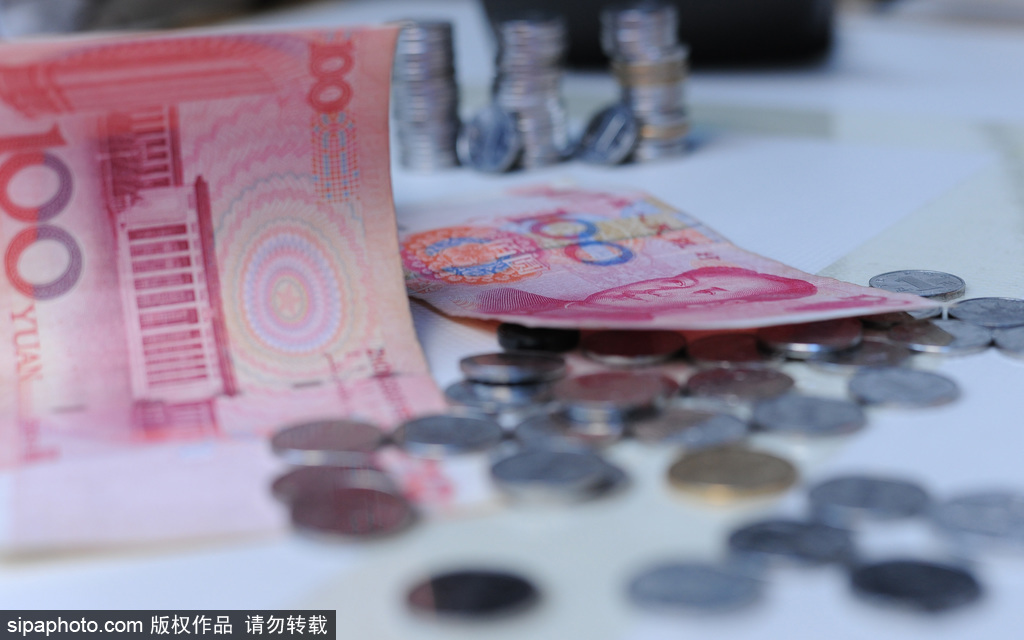 China may roll out more legislative and administrative measures to improve renminbi cash services in a bid to meet still buoyant demand for cash use by certain demographics, experts said on Wednesday.

Even though online and mobile payments have gained great popularity in China, groups including the elderly, rural residents, small and micro-sized enterprises and self-employed businesses still often prefer cash payments, pointing to the necessity of strengthening cash services, they said.
"If more offline institutions reject accepting notes and coins or discriminate against cash payments, it will not only affect the circulation of the renminbi but inconvenience individuals who are used to cash payments, such as seniors," said Dong Ximiao, chief researcher at Merchants Union Consumer Finance.
It is advisable to speed up the revision of laws concerning the central bank and regulations of renminbi and cash management to improve legislation regarding payments and settlements and further clarify the standards of punishments for refusing to accept cash, Dong said.
Official data showed demand for notes and coins has remained brisk in China. The country's cash in circulation came in at 9.08 trillion yuan ($1.43 trillion) as at the end of last year, notching up a steady growth of 7.7 percent year-on-year. Also, a net of 651 billion yuan in cash was released into society in 2021, said the People's Bank of China, the country's central bank.
The comments came after the PBOC and the China Banking and Insurance Regulatory Commission held a symposium with financial institutions on Monday that ordered all commercial banks and rural credit cooperatives with physical outlets to provide renminbi deposit and withdrawal services.
Some banks are becoming less willing to provide cash services and have even ceased doing so, to which regulators will pay close attention and address accordingly, said a PBOC statement published after the meeting.
Efforts should be made to improve renminbi cash services, including enhancing the cleanliness of cash in circulation, facilitating the exchange of small-value notes and establishing a long-term mechanism to punish and prevent rejection of paper currency and coins, the statement said.
Prior to the symposium, Beijing-based Zhongguancun Bank and NewUp Bank of Liaoning based in Shenyang, Liaoning province, announced they would stop providing cash services for the sake of digital transformation. The two banks have reportedly since said they will continue cash services.
"Commercial banks should not take developing digital technology as their sole pursuit, nor should they simply shun necessary services costs," Dong said, calling for a better balance between client demand for cash services and banks' need to reduce operational costs.
On Tuesday, the PBOC said it fined 32 entities, including public services institutions, for refusing to accept cash in the fourth quarter last year, with the fines for each ranging from 1,000 yuan to 100,000 yuan.
The central bank previously said in a report that physical renminbi will long coexist with digital renminbi that is under research and development.