Verdict upheld in cartoon character case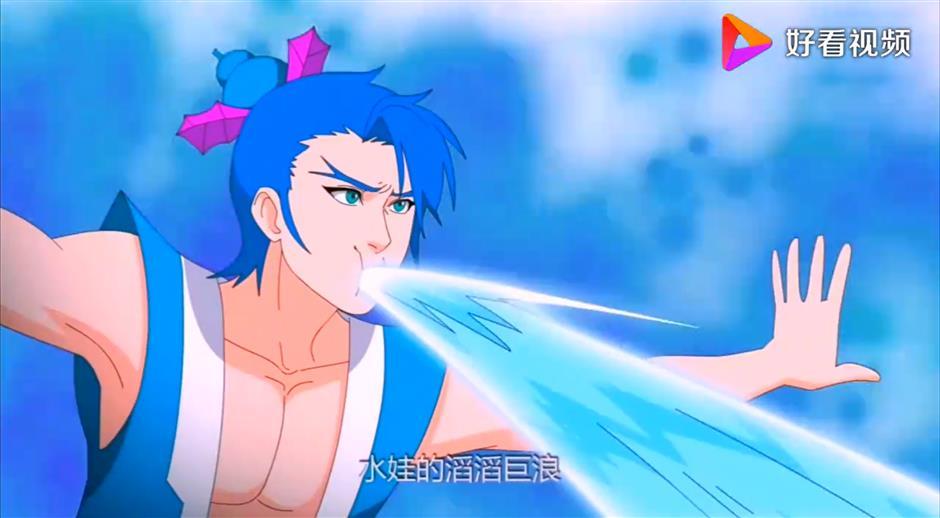 A screenshot shows one of the characters in the animated comedy "One Hundred Thousand Bad Jokes." (Photos: SHINE)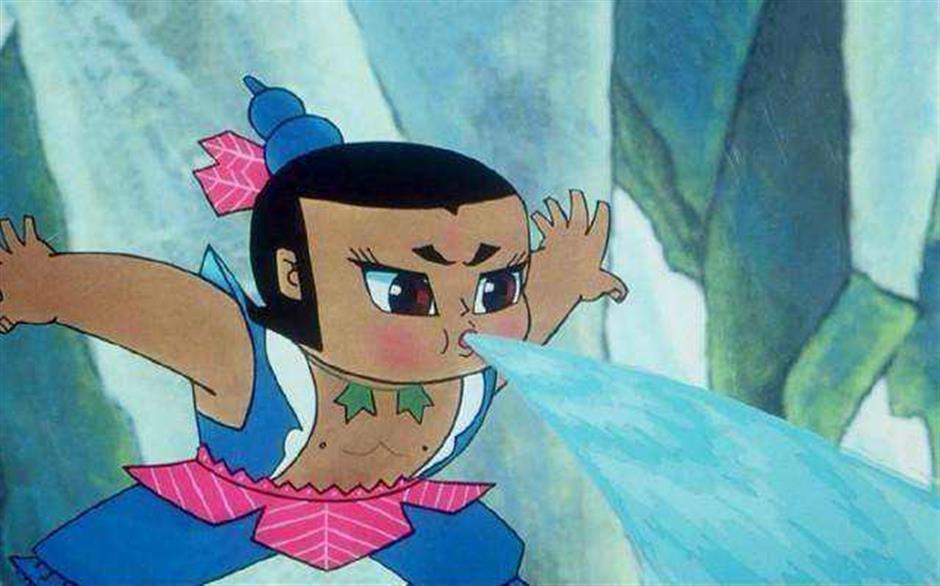 A screenshot of one of the characters in the cartoon made by the Shanghai Animation Film Studio.
Shanghai Intellectual Property Court has upheld the original judgment on an infringement case about the Chinese cartoon characters Huluwa (Calabash Brothers) and Fuluwa between the Shanghai Animation Film Studio and four companies related to the animated comedy "One Hundred Thousand Bad Jokes."
The court ruled that the four companies had infringed the film studio's copyright. They should stop using the characters and pay around 520,000 yuan (US$75,920) compensation.
The studio filed a lawsuit with a district court in 2018. It considered the Fuluwa character in "One Hundred Thousand Bad Jokes" so similar to its Huluwa that it had invaded its right of adaptation for the character and right of network communication. The studio asked for 5 million yuan as compensation.
However, the four companies said the painting style of Fulawa was Japanese anime style, which is different from Huluwa's paper-cut style. And the characters' faces, body shapes and hairstyles were all different.
Both courts said that because of the same clothes of Fuluwa as Huluwa with similar images, the infringement was tenable. According to the duration, motivation and negative effect of infringement, nearly 520,000 yuan compensation was approved.
"Calabash Brothers" was created by the studio in 1986. The series is about seven calabash brothers who save their grandfather from an evil spirit. It is a classic cartoon and known to the majority of Chinese people.
The "One Hundred Thousand Bad Jokes" manga began its serialization in 2010. After Beijing Siyue Xingkong Network Technology Co and Tianjing Xianshan Culture Media Co got its copyright, the anime adaptation and film were released in 2012 and 2015. It was also adapted for a mobile game by Beijing MiaoQuHengSheng Network Technology Co, with the cooperation of Beijing-based Linekong Technology Co in 2013. It is also well known to China's younger generation.