Amazon surprises Wall Street with huge profits, optimistic outlook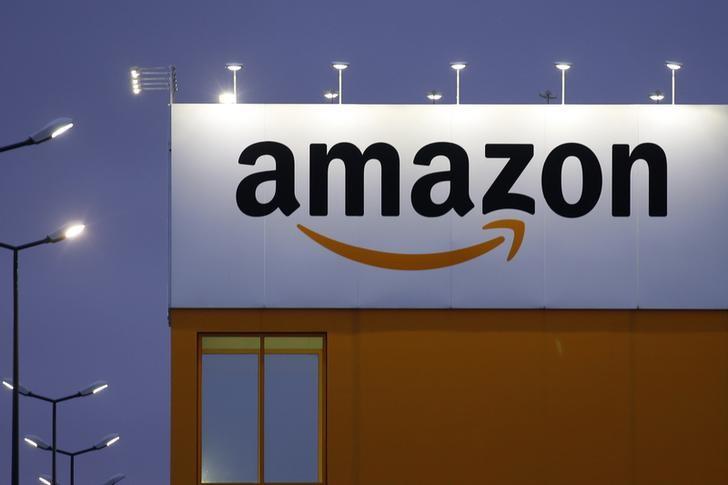 Amazon.com Inc's march in retail and cloud computing showed no sign of slowing on Thursday, as the company reported a surge in first-quarter sales and profit, both ahead of expectations.
Separately, the company and the US National Football League announced a deal to stream Thursday night games during the 2018 and 2019 seasons on Amazon's Prime Video.
Amazon's shares rose 6 percent in after-hours trade, as it also forecast a jump in second-quarter profit.
Seattle-based Amazon is winning business from older, big box rivals by delivering virtually any product to customers at a low cost, and at times faster than it takes to buy goods from a physical store. It acquired Whole Foods Market for $13.7 billion last year to help it send groceries to shoppers' doorsteps.
Amazon's results bucked expectations that it would plow more profit into investments, as it has done in the past. The world's largest online retailer said net income rose to $1.6 billion, or $3.27 per share in the quarter ended March 31. Analysts on average were expecting $1.26 per share, according to Thomson Reuters I/B/E/S.
Sales rose 43 percent to $51.0 billion in the quarter, beating analysts' average estimate of $49.8 billion.
The fast ascent of Amazon and its Chief Executive Jeff Bezos, now the richest person in the world, has drawn the attention of US President Donald Trump. Writing critical Twitter posts about Amazon and the Washington Post, which Bezos privately owns, Trump has claimed without evidence that Amazon has not paid enough money to the US Postal Service to cover delivery costs.
Success is "the best revenge that Bezos can get against the administration for its veiled threats about sales taxes and not paying its fair share," said Wedbush Securities analyst Michael Pachter told Reuters on Wednesday.
Prime, Amazon's loyalty club that includes fast shipping, video streaming and other benefits, has been key to the jump in revenue. Members - now more than 100 million globally - spend above average on Amazon.
The company recently increased fees for US Prime members on month-to-month plans, affecting some 30 percent of subscribers by Cowen & Co's estimate. Sales from Prime fees and other subscriptions grew 60 percent to $3.1 billion.
Amazon Web Services (AWS), which handles data and computing for large enterprises in the cloud, saw its profit jump from the previous quarter, too. It posted a 49 percent rise in sales to $5.44 billion, beating the average estimate of $5.25 billion, according to Thomson Reuters I/B/E/S.
Amazon said it expects operating profit this quarter between $1.1 billion and $1.9 billion, up from $628 million a year earlier.
Big Spender
Amazon's stock has outperformed the S&P 500 .SPX, rising 30 percent this year as of Thursday's market close, compared with the S&P's less than 1 percent decline.
Its shares trade at a premium to many peers. The stock's price-to-earnings ratio is more than 11 times that of cloud-computing rival Microsoft Corp.
The company has become notorious for running on a low profit margin. Yet its big bets on new services and entry into new industries have reaped shareholders rewards over the past decade.
Amazon continues to invest in a wide array of areas. The company plans to spend more on video content this year, including its renewed deal to stream Thursday Night Football games and a prequel television series to "The Lord of the Rings" in the works. Wedbush's Pachter estimated that content spending will be $6 billion or more this year, up from $5 billion in 2017.

Earlier this year, Amazon announced a partnership with JPMorgan Chase & Co and Berkshire Hathaway Inc to determine how to cut health costs for hundreds of thousands of their employees.
And Amazon is expanding its retail footprint outside the United States, particularly in India. Its international operating loss grew 29 percent to $622 million in the first quarter.
Amazon's global headcount is up 60 percent from a year ago at 563,100 full-time and part-time employees, thanks to a hiring spree and an influx of workers from Whole Foods Market.