Cutting-edge technology spawns global disrupters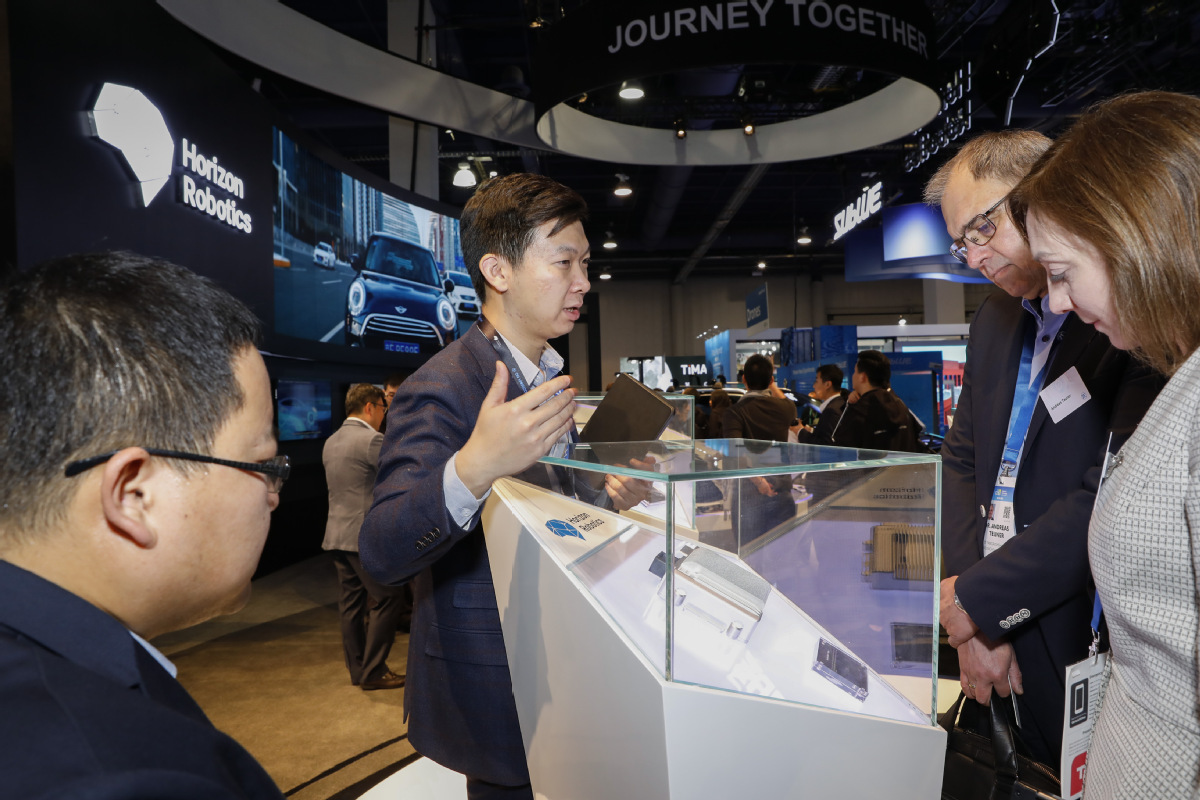 Cutting-edge technologies are honing the resilience of Chinese entrepreneurs and helping them become global disrupters, said Gloria Ai Cheng, founder of iAsk Media and Capital, a multimedia business platform.
Fostering innovation and achieving success was relatively tough last year as it was a life-or-death situation for many global businesses due to the COVID-19 pandemic and rising economic uncertainties.
Chinese entrepreneurs have realized that due to the epidemic any kind of change is possible, even in traditional industries like healthcare and education. "Driven by artificial intelligence and quantum computing technology, innovations and revolutions are sweeping across one sector after another in the country," she said at the sidelines of the Global Founders Summit.
"The entrepreneurs fueling the success come from a generation that has fully enjoyed the dividends of global education and informatization. They are not hesitant about using new technologies, ideas, formats and channels to transform their industries," she said.
Unlike entrepreneurs in countries like the United States, Chinese businesses are less tolerant of failure. Another major difference is that in Silicon Valley, the center of global innovation, it is the leaders who are directly responsible for the success of the brands, such as Tesla's Elon Musk and Apple's Tim Cook. In China, it is often the company name that comes first rather than the individual, which means that the name behind the innovation is often 'faceless'," she said.
iAsk Media and Capital was established by Ai in 2014, to popularize the success stories of the country's most influential innovators and investors.
The annual tone-setting Central Economic Work Conference in late December highlighted the importance of technological innovations to solve major problems that hamper the nation's economic development.
The conference said China will ensure better implementation of "key projects targeting breakthroughs in key technologies and solutions to bottleneck problems" while encouraging businesses to focus on their areas of strength and forge new cuttingedge technologies.
"Medical and healthcare, technology, new energy vehicles, consumer and platform-based companies saw dramatic innovations and high valuations during the COVID-19 pandemic. Many companies in these sectors were also successfully listed on the stock markets," said Ai.
For instance, the development cycle for a vaccine is usually 12-20 years, but due to the pandemic and economic recovery pressure, the development cycle of COVID-19 vaccines has been reduced to a year and a half.
Yet another significant trait that is visible among Chinese entrepreneurs is the self-targeted revolution for all-around business development, she said. Citing an example, she said Jia Guolong, head of popular catering brand Xibei, is planning to move all of his businesses online, even when the pandemic is fully under control in the country.
According to iAsk estimates, out of the 263 US-listed Chinese stocks, the top six account for about two-thirds of the liquidity while the remaining one-third was shared among 257 companies. In the Hong Kong stock exchange, the top 10 companies accounted for nearly one-third of the liquidity.
Chinese electric vehicle maker Nio, for instance, hit a daily turnover of $27.4 billion in the New York Stock Exchange, and once surpassed tech giants Apple Inc and Amazon. It was already equivalent to the total daily average trading volume of the entire Hong Kong stock market, Ai said.