Boehringer Ingelheim inks cooperative deal at CIIE
Boehringer Ingelheim, a leading enterprise in the field of animal health, signed a strategic cooperation with Shanghai Equestrian Sports Management Center at the recently concluded China International Import Expo.

The cooperation agreement will see both sides cooperate on matters related to the diagnosis and treatment of diseases for competitive equine.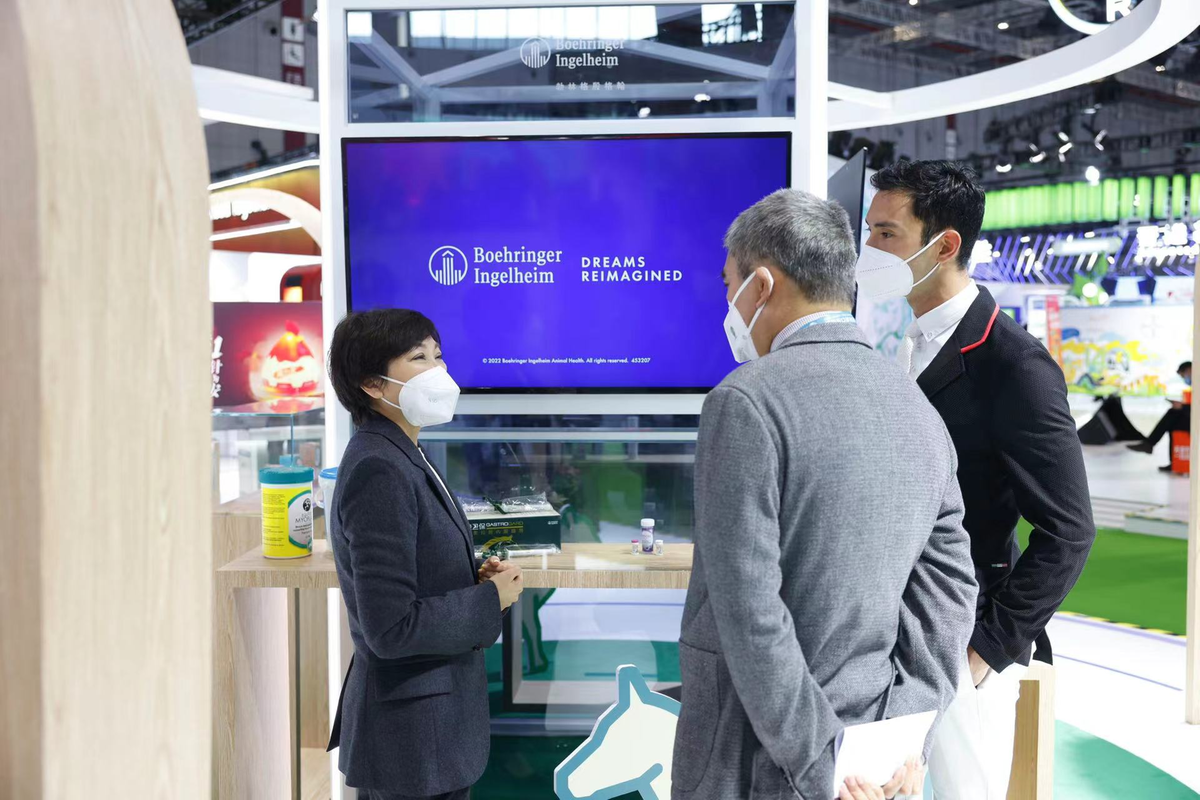 The company also displayed GastroGard, a drug for equine gastric ulcer, at the expo. GastroGard in July became the first drug of its kind to receive approval for sale in the Chinese market. It is also the only veterinary drug approved by the FDA to treat and prevent gastric ulcer in the United States.
"China's equine industry is booming. More and more people are beginning to experience equestrian sports and leisure riding. Pet and therapeutic horses are also quietly entering Chinese life," said Liu Jingxian, director of Boehringer Ingelheim Animal Health, China.
"The Shanghai Equestrian Sports Management Center has made many outstanding achievements. We are very honored to jointly carry out relevant training, improve the health of equines, and then help the vigorous development of Chinese equestrian sports."
The domestic equine and equestrian industry has developed rapidly, and the number of equine owners, riders, and enthusiasts has surged in recent years. There are presently about 3,000 equestrian clubs in China, according to Liu.
However, industry insiders have pointed out that the equine health sector in China is still relatively underdeveloped and practitioners are lacking both medication and knowledge.
Liu noted that Boehringer Ingelheim has been committed to promoting equine health knowledge and advanced concepts and technologies through the CIIE. The company, which has showcased its most innovative products for four consecutive years at the expo, said that it is looking forward to contributing to the development of the equine health sector in China.
"We know that when animals are healthy, humans will be healthier," Liu said.