Dollar gains vs yen on U.S. data, North Korea missile launch taken in stride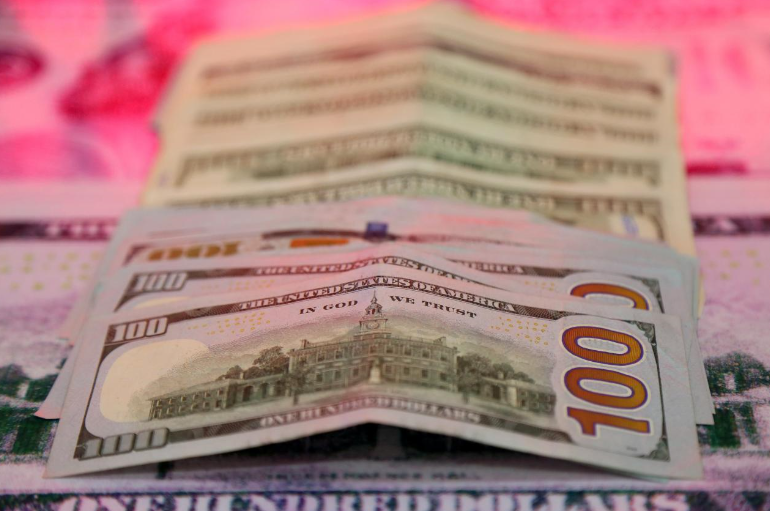 U.S. dollar banknotes are pictured at a currency exchange office in Diyarbakir, Turkey, November 17, 2017. REUTERS/Sertac Kayar/File Photo
The greenback was 0.15 percent higher at 111.620 yen JPY=, adding to gains from the previous day when it rose 0.35 percent.
The dollar gained against the yen on Wednesday, lifted by strong U.S. economic data while North Korea's latest missile launch had little immediate impact on currency markets though investors are focused on how the U.S. responds to the test.
"The dollar drew broad bids on strong consumer confidence data, Treasury yields holding firm and relief that the tax bill was passed by the Senate Budget Committee," said Shin Kadota, senior strategist at Barclays in Tokyo.
Data on Tuesday showed U.S consumer confidence surged to a near 17-year high in November, driven by a robust labor market.
U.S. Senate Republicans pushed forward President Donald Trump's tax cut bill on Tuesday that set up a full vote by the Senate as soon as Thursday, although some details of the measure remained unsettled.
"As for the missile launch by North Korea, the market appears to have gotten used to such events. How the U.S. responds, however, still bears watching," Kadota at Barclays said.
North Korea on Wednesday fired what appeared to be an intercontinental ballistic missile (ICBM) that landed close to Japan, officials said, Pyongyang's first test launch since mid-September.
The euro nudged up 0.1 percent to $1.1852 EUR= after dropping more than 0.5 percent overnight, pulling back from a two-month high of $1.1961 scaled on Monday on robust German data.
The dollar index against a basket of six major currencies was little changed at 93.220 .DXY following overnight gains of 0.4 percent.
The pound was 0.2 percent higher at $1.3368 GBP=D3 and in close reach of a near two-month high of $1.3388 set the previous day after The Daily Telegraph reported that Britain and the European Union had agreed on the Brexit divorce bill.
The Australian dollar added 0.1 percent to $0.7604 AUD=D4 and the New Zealand dollar stood little changed at $0.6899 NZD=D4.