'Fruit express' shipping line launched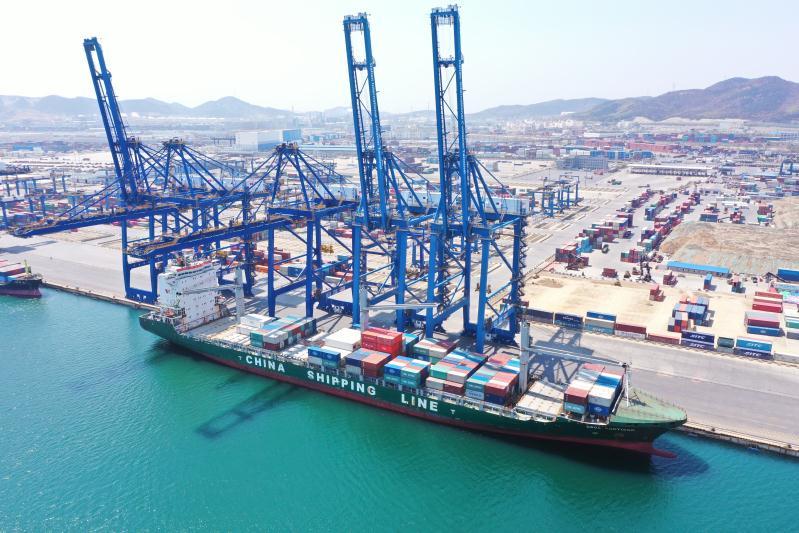 A ship unloaded 565 tons of dragon fruit imported from Vietnam on Monday at the Dalian container terminal in Dalian, Liaoning province. (Photo: China Daily)
Move over FedEx. Now there's a new "fruit express" shipping line for Southeast Asia.
The line was officially launched on Monday at Dalian port in Liaoning province by China COSCO Shipping Corp.
The first vessel for the Dalian route, the CSCL Santiago, unloaded 565 tons of dragon fruit imported from Vietnam on Monday at the Dalian container terminal in Dalian Jinpu New Area.
The fruit will be delivered to supermarkets in Dalian and nearby cities and provinces within 24 hours.
With the new route, various kinds of fruit imported from Vietnam can be shipped from Ho Chi Minh City to Dalian in just seven days, three to five days shorter than other Southeast Asian routes to the port.
Sources at Liaoning Port Group said the company has steadily strengthened the development of Southeast Asian shipping. So far, Dalian port receives 15 container lines from the region.
Giving full play to the advantages of cold chain logistics resources at Dalian port, combined with the trade development of ASEAN countries and regional industrial needs, Liaoning Port Group is cooperating with various shipping companies on the "fruit express".