Air passenger transport volume poised to reach 90% of pre-virus level
Global Times
1610458465000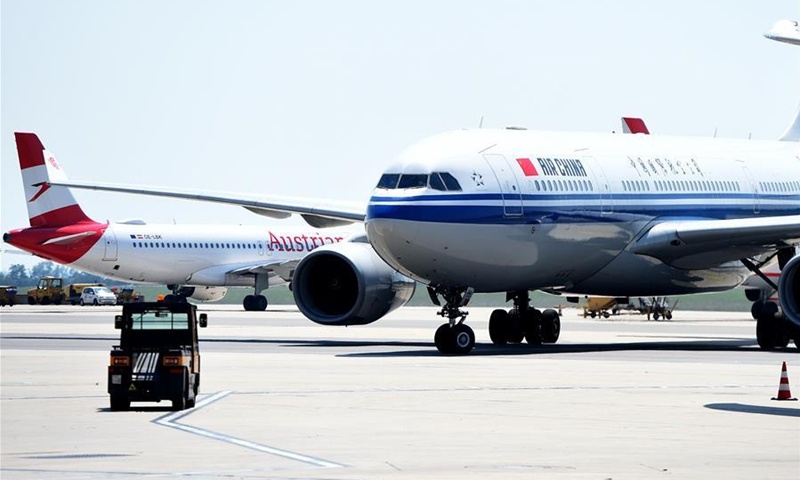 China aims to revive air passenger transport volume to 90 percent of the pre-virus level this year, and efforts to boost domestic demand are listed in a key work document, the civil aviation regulator said at its annual conference on Tuesday.
The meeting, regarded as tone-setting event for the civil aviation industry, said the industry will try to take total civil aviation turnover to more than 80 percent of the level before the COVID-19 epidemic, of which passenger transport volume would be back to about 90 percent of the previous level and cargo transport back to the normal level.
The targets were set against the backdrop of last year, as the Civil Aviation Administration of China (CAAC) said that in the fourth quarter of 2020, total civil aviation transportation turnover recovered to 76.3 percent of the year-earlier level, with passenger and cargo transport recovering to 84.2 percent and 95.8 percent, respectively.
Domestic airline transportation in the fourth quarter recovered to 94.5 percent year-on-year, CAAC said.
The target is based on experience as China has formed precise prevention and control measures for sporadic cases in different regions in the nation. After vaccines hit the market on a large scale this year, it will also increase such possibility, industry watcher Qi Qi told the Global Times on Tuesday.
The latest outbreak was in Shijiazhuang, capital of North China's Hebei Province, which canceled flights in and out on Monday after rising cases in recent days. On January 7, there were still planes flying, but 60 percent of them were canceled.
Although the sector is lagging behind year-earlier levels, the CAAC said that China's civil aviation has been the first to bottom out in the world, and it has shown the world's fastest recovery and best operations due to having effectively contained the COVID-19.
The passenger traffic volume of China's civil aviation sector in 2020 ranked No.2 in the world for the 15th consecutive year, the CAAC said.
In November, the International Air Transport Association (IATA) predicted that the performance of the world airline industry will improve in 2021, although significant economic losses will continue, potentially as high as $38.7 billion. China was expected to lead the sector's recovery, the IATA said.
The CAAC said on Tuesday that it will promote an orderly recovery of international passenger flights this year.
The CAAC in December updated regulations for all inbound flights. If five or more passengers test positive for COVID-19, the route in question will be suspended for two weeks, one week longer than the previous level.
The CAAC said on Sunday that flights to and from the UK, would remain suspended from Monday to prevent the mutant COVID-19 variant from being imported to the country. The regulator earlier announced a suspension of flights to and from the UK from December 28 to January 10.