M&S swaps comfort food for tougher diet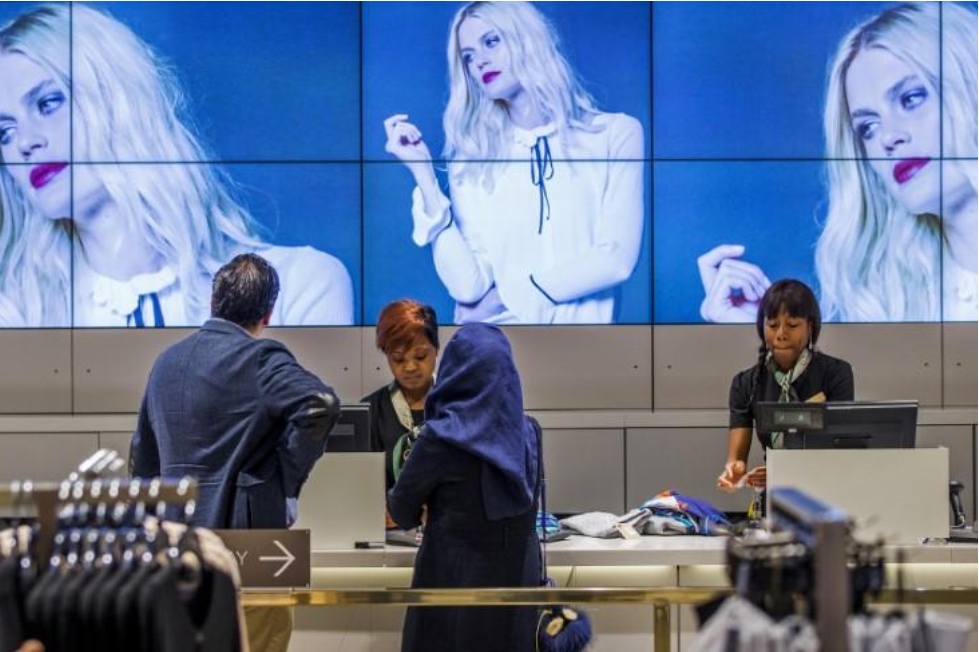 Customers pay for their purchases at a Marks & Spencer store in Brussels, Belgium September 4, 2015. REUTERS/Yves Herman/File Photo
First everyday socks lost their charm, now it's melt-in-the-middle chocolate puddings. British retailer Marks & Spencer will speed up closures of its clothing stores, aiming to move sales online. But the usually reliable food business is looking a bit off, too.
Pre-tax profit for the half year to September fell 5.3 percent, according to the 5 billion pound company's report on Wednesday. Although the decline was smaller than expected thanks to the performance of M&S stores overseas, Chief Executive Steve Rowe is stepping up the pace of his five-year turnaround plan. Data about customers moving to other stores following closures has been positive, giving him confidence to reduce retail space faster. The fresh urgency in addressing changing consumer habits also bears the hallmark of Archie Norman, the group's new chairman. It's a notable shift for a retailer which typically opts for incremental change.
But the group is also paring back the outlook for its food business, which now generates 60 percent of UK sales. Along with discounters Lidl and Aldi, M&S has been one of the few supermarkets aggressively growing its British network. It had planned to add 200 new food stores by early 2019.
On Wednesday, the company said that it will slow the pace of openings. A like-for-like sales decline of 0.1 percent in the six months to the end of September caps at least 10 quarters of feeble growth for the food division. Gross margins are also under pressure from higher costs related to the weaker pound following the UK's Brexit vote last year.
Longer term, M&S food faces pressure from online services like Deliveroo and Takeaway.com. Revenue at listed European food delivery businesses are forecast to grow by around 30 percent annually over the next four years, according to Morgan Stanley estimates. Such high expectations are an ill omen for M&S, which has a fifth of the UK prepared-meals market. Rowe and Norman have little choice but to kick M&S' comfort-food habit and get on a tougher diet.