China's investment in highways, waterways up 4.3 pct in Jan-April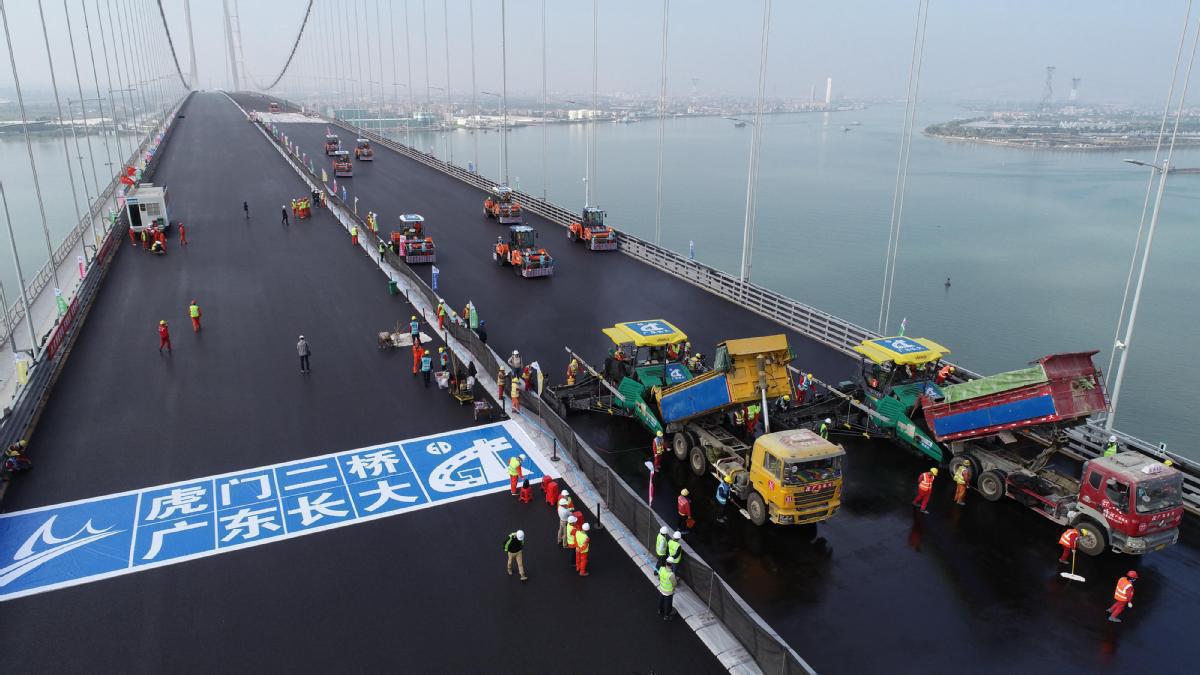 Workers finish paving the roadway on the second Humen Bridge across the mouth of the Pearl River in late January. (Photo: China News Service)
BEIJING - China's fixed-asset investment (FAI) in highways and waterways registered steady growth in the first four months of this year, official data showed.
Total investment in highways and waterways reached 553.3 billion yuan (about $80.1 billion) during the January-April period, a year-on-year growth of 4.3 percent, Ministry of Transport (MOT) said in a report on its website.
Specifically, investment in highways expanded 3.7 percent to reach 521 billion yuan, while that of coastal construction recorded the fastest growth rate of 14.6 percent to 15 billion yuan, according to the ministry.
The growth rate registered in central regions hit 12.8 percent year on year for the first four months, which was much higher than that of western and eastern China.
China will expand infrastructure investment in 2019, including 800 billion yuan in railway construction and 1.8 trillion yuan in road construction and waterway projects, according to a government work report.