Experts weigh in on Sino-US trade tensions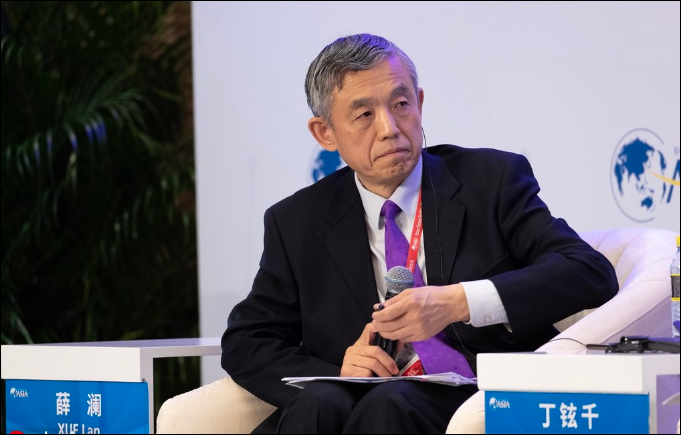 Xue Lan, dean of Schwarzman College at Tsinghua University. (Photo: IC)
As the Sino-US trade dispute intensifies, Chinese experts shared their insights on the topic at a seminar on Sino-US economic and trade relations at Tsinghua University in Beijing on Thursday.
They discussed questions such as how China should best deal with the issue, and what impact the dispute will have on the world economy. Here are some excerpts of what they said.
Key to the China-US trade dispute is strategic competition in tech and innovation, Xue said.
He said China's industrial policies have succeeded in improving the innovation environment in the country while creating a win-win system for the whole world.
To some extent, the progress China has made in innovation proves the country has advanced in the protection of intellectual property rights, Xue said, adding that cooperation between China and the US will benefit all, and the world would suffer otherwise.
In Ju's view, the current Sino-US trade tensions could break stability in the global value chain and currency system, which is underpinned by both countries.
Ju said if the two sides place enterprises which play important and systematic roles in the global value chain on the "Entity List" and halt their operations, the result will be a breakdown of the whole value chain and an ensuing collapse of global financial system.
Ruan said the US has miscalculated the escalation of Sino-US trade tensions. US government's unilateralism and protectionism, to some US scholars, only makes the country a self-defeating hegemony, he said.
Bai said the US has benefited greatly from trade, but hasn't handled its domestic policies well — nor did it compensate those whose interests were lost during the trade or try to solve the issue of imbalanced incomes.

"The US politicians turned a blind eye to their own problem and have been laying the blame on other countries, while ignoring the effort China has been making to narrow the trade gap."
Li said, "The trade ties between China and the US are the most crucial ones in the global industrial chain. To harm the China-US trade ties is to harm the global industrial value chain. The consequences may be more severe than the Smoot-Hawley Tariff Act."
Wu said, "The trade deficit and the imbalance between income and expenditure is inevitable (for the US)."

"A bottom line needs to be drawn before any negotiation. The trade issue between China and the US is far from being merely a trade issue. It is not simply an economic problem. It is a strategic attempt to contain China's development. The trade friction was the start."