Chile leads South America's trade with China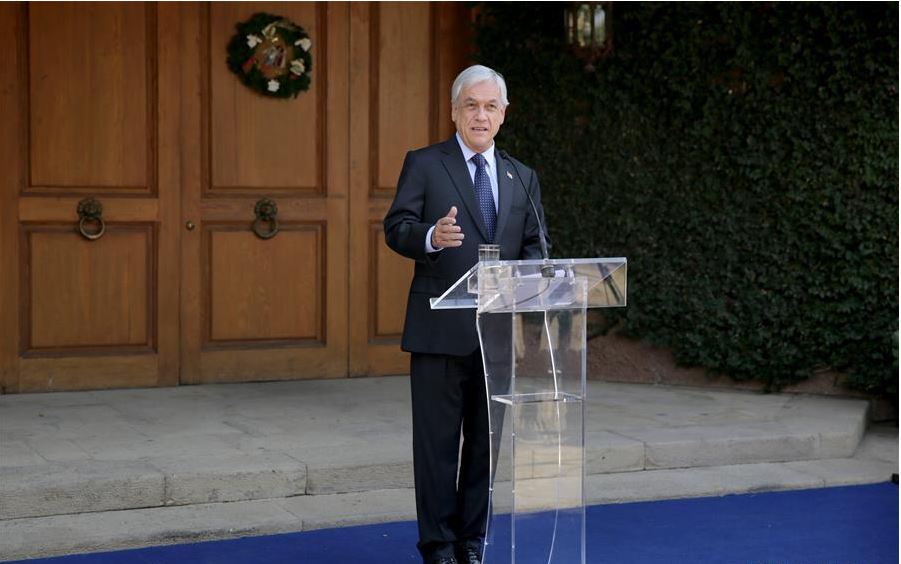 (Photo: CGTN)
Besides for trade in traditional goods, China and Chile have expanded cooperation into clean energy and a related event will be held during the China International Import Expo in Shanghai in November, Wu Yuanfeng, President of China-Chile Central told CGTN.
Chile has the world's best solar and wind energy resources, while China has the most advanced technology of clean energy application, Wu said, noting the China-Chile Central have participated in the preparation of a 260-megawatt solar project in Chile, the largest in South America.
Chilean clean energy industry regulators and projects owners will attend the event in November, and then they can have a comprehensive communication with Chinese counterparts, which will be important to further cooperation, according to Wu.
Chile has been China's leading partner in South America, especially with beverage and food exports to China.
Chile ranks the top of fruit exporters to China and its seafood and wine are also popular in Chinese market, according to Wu.
Chile is the third largest wine exporter to China in terms of volume and its export value is now close to the second highest, Australia, he said.
In 2017, China ranked as the top export destination for Chilean wines for the second year in a row, importing about 254 million US dollars' worth of wine, with 30 percent year-on-year growth, according to data from trade association Wines of Chile.
China and Chile expanded their bilateral business ties by upgrading the Free Trade Agreement last year, leading to a further diversification of Chilean exports, from goods to services.
Wu told CGTN that he believed Chile's strong trade tie with China has encouraged other South American countries to follow.
The China-Chile Central was a part of the Shanghai Pilot Free Trade Zone (FTZ)'s National Pavilion Project, which serves as a platform for China's trading partners, including Chile, Australia, Hungary, Iran and Bulgaria.
The FTZ, located in Shanghai's Pudong New Area, was founded in 2013 as China's first free trade zone.