Huawei 5G deployment has started overseas as 5G revenue continues to grow
Global Times
1605264015000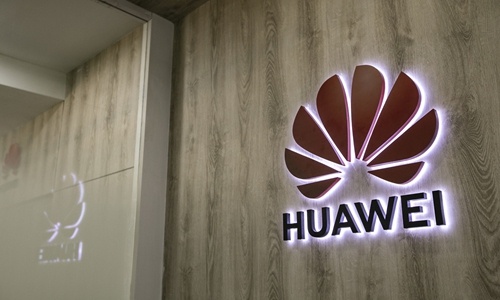 Mass-scale 5G deployment in Huawei's major overseas target markets has already started, said Yang Chaobin, president of Huawei's 5G Product Line, on Friday when asked by the Global Times how the company's 5G overseas business is going, noting that its 5G revenue in overseas markets has maintained rapid growth despite coronavirus-related impacts.
"There's no real meaning in counting contracts now," Yang told the Global Times in Shanghai on Friday, adding that in many scenarios, only Huawei can offer the solutions that customers need.
Although the coronavirus pandemic has affected Huawei's 4G revenue in overseas markets, its 5G revenue has maintained a rapid growth momentum, Yang said.
Yang made the comments as Huawei remains under pressure from the US government for well over a year. The Trump administration has pressed its allies to avoid using Huawei's 5G equipment, citing so-called national security reasons but failing to provide any solid evidence.
The firm unveiled in February this year that it has secured 91 5G commercial contracts around the world, with 47 - more than half - from Europe, and 27 from Asia.
Downplaying the impact of the US crackdown, Huawei held a two-day 11th Global Mobile Broadband Forum (MBB), a 5G industry forum in Shanghai, during which it vowed to speed up 5G construction with industry partners and welcome the "golden era" for 5G development in the next 10 years.
During the forum, it invited industry players from the country's major telecom carriers as well as representatives and corporate leaders from industry, regulatory and research organizations around the world to discuss future 5G development and reflect on what's been achieved so far.