China confident about higher quality employment
People's Daily Online
1562223992000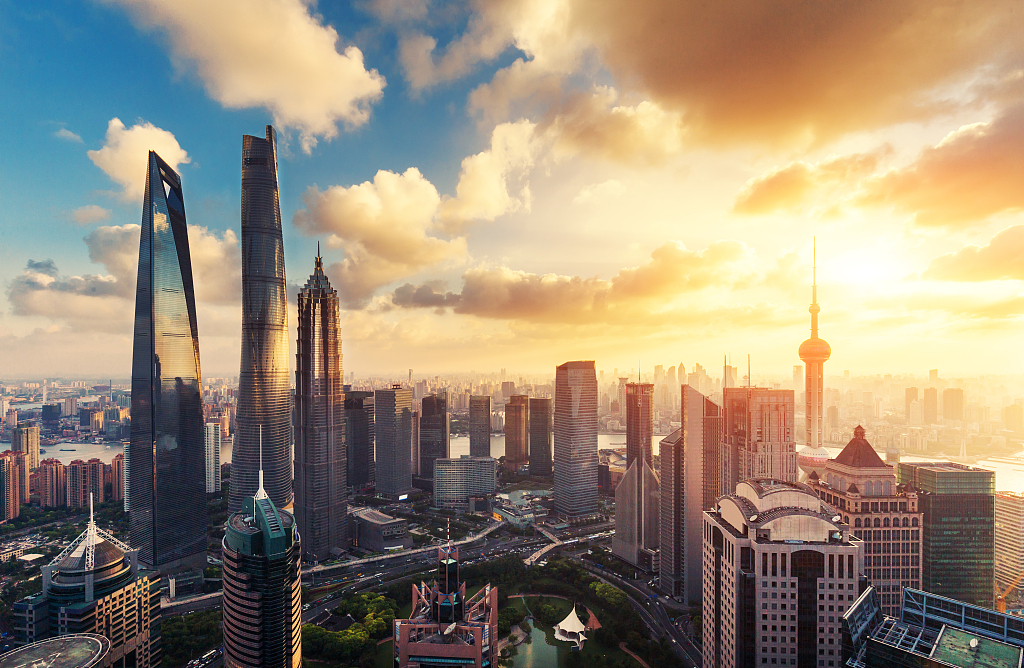 (File photo: VCG)
Although mounting risks and uncertainties have affected global economic development, they haven't had a significant impact on China's employment, as figures show that the country enjoys a stable employment rate and expects to realize its goal of higher quality employment.
Last year, China created a record high of 13.6 million new urban jobs and maintained a surveyed urban unemployment rate of around 5 percent. From January to May this year, the country generated 6 million new urban jobs, accounting for 54 percent of its 2019 goal.
Moreover, the survey showed that the unemployment rate of people between the ages of 25 and 59 has dropped for three months in a row in China.
"These figures indicate that China's labor market is approaching a state of full employment. Uncertainties in the international market haven't had a major impact on employment in China," said Du Yang, vice director of the Institute of Population and Labor Economics, Chinese Academy of Social Sciences.
"As the Chinese economy has passed the 90 trillion yuan (about $13.09 trillion) mark, even with a 6 percent growth rate, the country can still see the added value of 5.4 trillion yuan," said Mo Rong, vice president of the Chinese Academy of Labour and Social Security.
Upgrading and optimizing of the industrial structure has also added to the effect of economic growth on China's employment situation, with booming new technologies, new industries, and new forms of business significantly expanding employment space in recent years.
From 2015 to 2017, the annual growth of the index of new driving forces behind the Chinese economy reached 28 percent. Last year, new driving forces contributed to more than two-thirds of the new jobs in the country.
Emerging jobs, such as engineering technician of cloud computing, installation and debugging personnel of the Internet of Things, and drone pilot are greatly enriching China's employment market, which has welcomed 191 million jobs in the digital economy.
Continuous dividends of reform have also driven the sound momentum of employment growth. With China putting into practice various reforms to simplify registration and approval procedures for start-up companies, the country has seen 2.9 million newly registered companies from January to May this year, an average of 18,900 companies each day.
Private-run enterprises and small to medium-sized firms are playing increasingly important roles in promoting employment. Last December, employment figures of urban private companies and individual businesses had grown by 5.7 percent and 6.7 percent, respectively.
In recent years, as China endeavors to unlock the vast potential of domestic demand, consumption has become a major "engine" of the country's economic growth, which has led to a reduction in influence of exports in driving employment growth.
Besides, since the service industry, the primary driving force of China's employment market, has a lower tradable attribute than the manufacturing industry, it faces a smaller risk of being attacked by external uncertainties. Consequently, Chinese employment hasn't been affected much by export concerns.
"As influenced by changes in the external environment, some clients reduced the quantity on their orders, but this will not disturb our determination to expand production and recruitment," said Wang Jiangbing, CEO of Kuka China, a giant in industrial robots industry.
The Chinese manufacturing industry is undergoing an accelerated transformation, which signifies more diversified needs for production lines, according to Wang, adding that "in the long-term, industrial robots have bright prospects in China. The industry needs a huge amount of fresh labor to support such areas as basic research, technology development, and after-sale services."
"Though the number of orders from certain countries dropped a little, we have seen increases in markets of Europe and the Middle East, which have contributed to nearly half of our revenue, and the proportion will be higher in the future," said Wang Chun, general manager of a textile company in east China's Zhejiang Province.
"China's Belt and Road Initiative has won wide recognition and yielded rich fruits in recent years, which helps diversify the landscape of foreign trade while offsetting the potential loss of jobs caused by uncertainties in the international market," said Li Chang'an, a professor at University of International Business and Economics.
China's efforts to boost entrepreneurship and investment have significantly improved employment growth.
With more than 5,500 bases for mass entrepreneurship, over 4,000 incubators of sci-tech companies, and more than 3,500 venture capital investment institutes, China is now the world's second-largest market for venture capital investment.
By granting 5G licenses for commercial use to four enterprises this June, China became the first to enter the new era of 5G technologies. Some predicted that by the year 2025, 5G technology would help generate an economic output of 35.4 trillion yuan and create 3 million new jobs.
"We have sufficient policy tools to deal with the uncertainties in the global market, including fiscal or monetary policies that help to stabilize growth and increase investment, providing aid for companies and increasing the number of jobs for public welfare, and enhancing support for job seekers facing difficulties in securing employment," said Mo.
The employment situation in the first five months of this year indicated that China can realize its goal of creating 11 million more new urban jobs and maintaining the surveyed and registered urban unemployment rates at around 5.5 percent and 4.5 percent respectively in 2019, added Mo.