Baidu leads in AI-related patents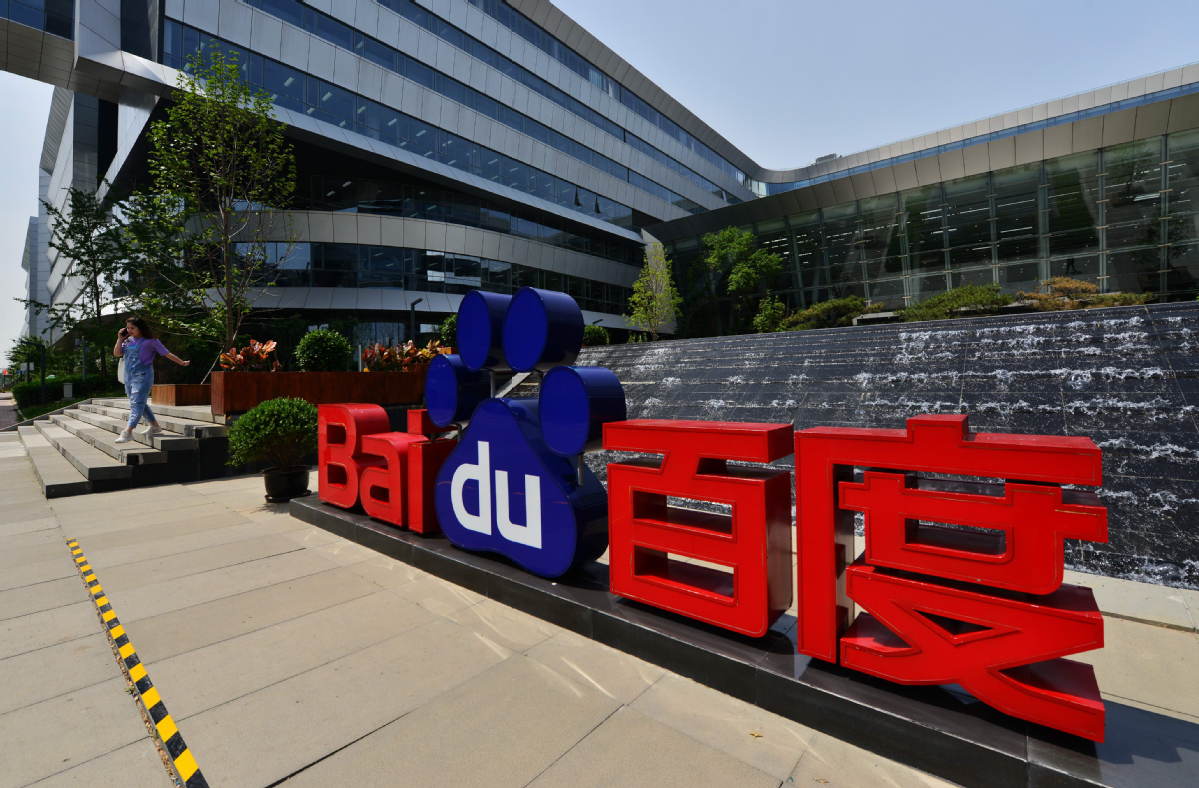 Chinese tech giant Baidu Inc ranked first in terms of patent applications related to deep learning and autonomous driving across the globe last year, as the country has placed great emphasis on technological innovation, with artificial intelligence being a key field, said a white paper issued by the company on Tuesday.
Baidu has filed more than 22,000 AI-related patent applications worldwide as of April, among which over 16,000 patents have been applied in China, and it was granted more than 4,600 AI-related patents in the country, according to the white paper.
The Beijing-based tech heavyweight has invested heavily in AI-related research and development. Baidu's expenditure on R&D of core business accounted for 23 percent of its core revenue in 2021, topping the list among the top 500 Chinese private enterprises.
Over 90 percent of the patented technologies have been leveraged into products and services from the company and its partners, so as to promote the large-scale commercialization of AI.
Wang Haifeng, chief technology officer of Baidu, said the company will continue to drive technological innovation and boost the transformation and upgrade of various industries through open-source platforms.
Its patented technologies in deep learning have been utilized in PaddlePaddle, Baidu's open-source deep learning platform, while the core technological strengths in autonomous driving have empowered projects such as the Apollo Go Robotaxi service.
So far, AI-enabled technologies have been applied in several sectors, such as finance, healthcare, transportation and education. Global consultancy PwC forecasts that AI's contribution to the global economy will leap from $2 trillion in 2018 to $15.7 trillion by 2030.
fanfeifei@chinadaily.com.cn