No restrictions for int'l companies on implementing 5G in Romania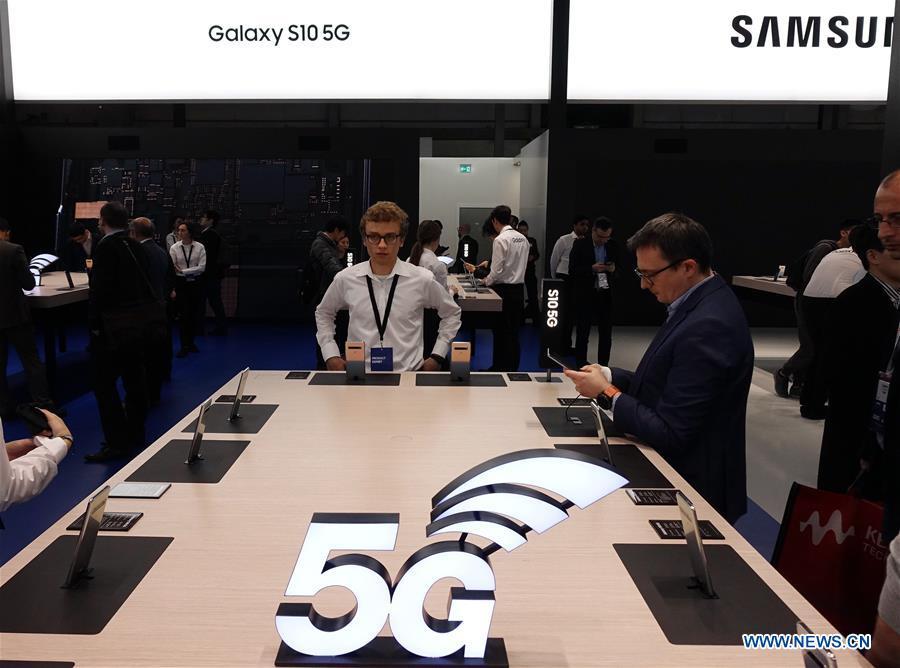 Samsung presents its Galaxy S10 5G cellphone at Mobile World Congress (MWC 2019) in Barcelona, Spain, Feb. 26, 2019. (Photo: Xinhua)
All the active operators on Romanian market are ready for the start in the race for implementing the 5G technology, and there wouldn't be any restrictions or interdictions for the foreign companies interested in the auction for building the 5G network in Romania, said Sorin Grindeanu, president of the Nation Agency for Management and Administration in Communications (ANCOM) in a recent interview.
"Last year, almost all big operators made public 5G tests and announced their intention to launch 5G commercial in 2020. Romania rewarded always the competitive investments in the communication sector," underlined Grindeanu, who served as prime minister of Romania from January to June 2017.
"There will be no restrictions for entering the market of other players. If they will auction for the frequencies allocated to the 5G technology and they will win the licenses, the benefits will be on the side of the final users, which will have large and competitive options," the ANCOM president stressed.
According to him, Romania intended to organize a single spectrum auction for the whole 605 MHz for 5G in the second part of this year, and the licenses will be handed to the winners until Dec. 15. The winners of the licenses could use their spectrum starting with the first day of 2020.
"5G will start a real industrial revolution for Romania, a technological momentum and a chance to accelerate the rhythm of reducing the developing gaps still present in Romania," Grindeanu said, estimating "an income growth of over 4.7 billion euros (5.3 billion U.S. dollars), over 250,000 new jobs and the growth of the fiscal value in the smart industries from 3.7 billion dollars in 2020 at 9 billion dollars in 2026."
The country intended that by 2025, all functional urban centers, modernized motorways and railways, international ports and airports across the country to be covered by the new 5G technology.
"As for maximizing the social and economic benefits, and the technical and commercial validation of 5G, we want to have as soon as possible seven pilot-projects distributed on the whole territory of our country," said Grindeanu.
The 5G technology will offer the state institutions the possibility to use the digital services for all the processes and will enhance significantly the mobile and cable internet, he said, stressing that the 5G technologies will have a significant impact on important economical sectors, from transport to education, energy, agriculture, banking and health.
According to him, the 5G technology will change significantly the environment we live in, "I mean, smart cities, the cars we are driving, the houses we live in will be more and more connected."
At the previous generation, 4G, 95 percent of the households in Romania benefited by the services of LTE after the first five years of using the licenses. "I don't think that in 5G case the rhythm of the investments will be slower," said Grindeanu.