Emirates may order 36-38 Airbus A380 jets: source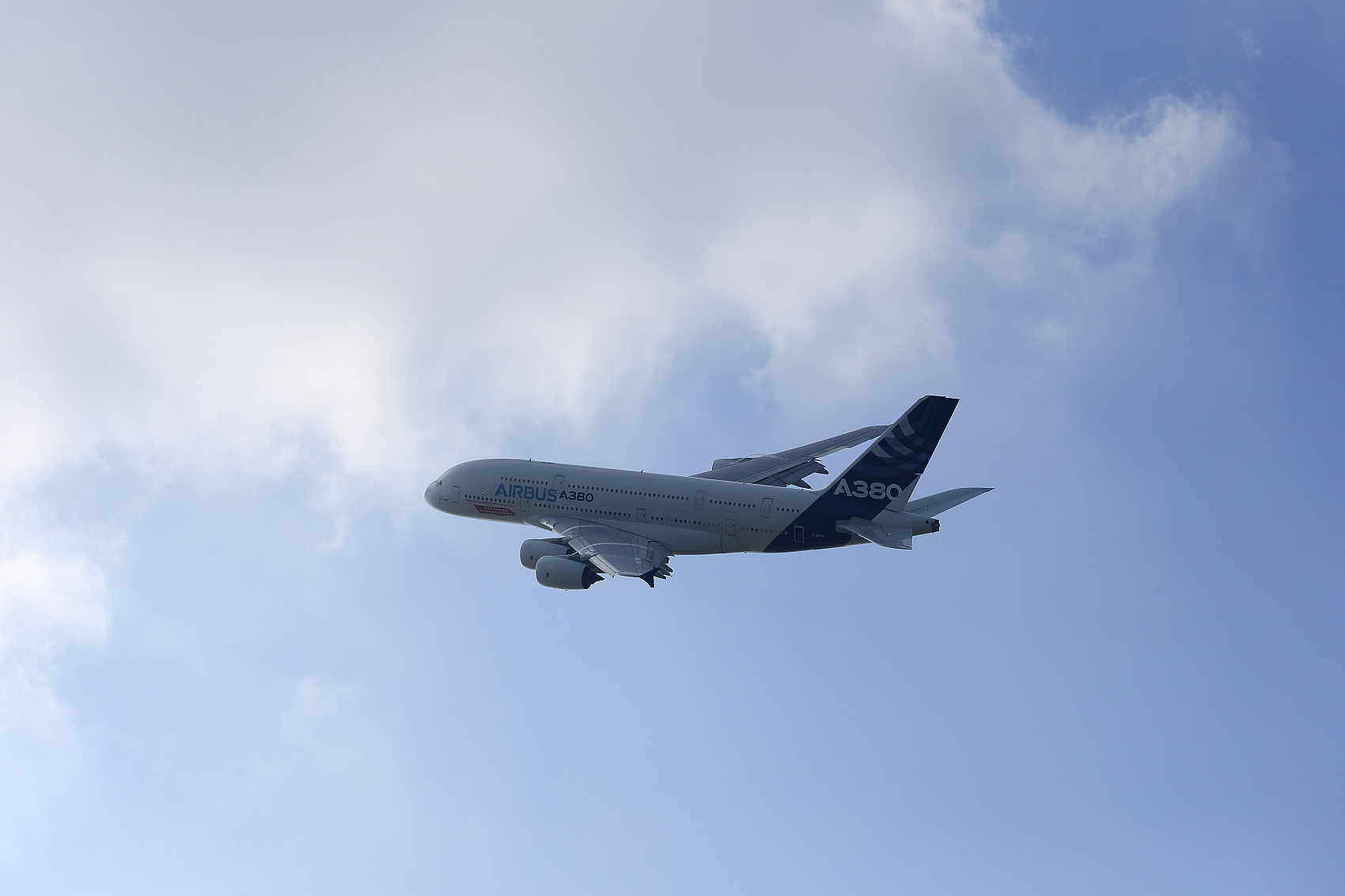 File Photo of A380 Airbus. Photo: VCG
Dubai's Emirates may place an order at the Dubai Airshow for 36-38 Airbus A380 superjumbo jets, worth some $16 billion at list prices, a person familiar with the matter told Reuters on Saturday.
Emirates and Airbus both declined to comment.
The order is expected to be one of the highlights of the Nov. 12-16 event at which Gulf carriers - minus Qatar Airways which is absent due to a rift between Arab nations - are expected to put a brave face on fragile business confidence in the region.
It comes as Airbus and Boeing chase deals to prop up recently softening demand for wide-body passenger jets.
Emirates is by far the largest buyer of the world's largest passenger jet, the A380, with 142 on order and 100 already delivered.
The 544-seat jet entered service amid huge fanfare in 2007, but its future has been thrown into doubt by sluggish sales as airlines turn to efficient smaller jets like the Boeing 777, of which Emirates is also the largest buyer.
An A380 sale would bring respite to Airbus which has fallen well behind rival Boeing this year, with 35 percent of their combined new orders.
Aerospace manufacturers were pitching for other deals on the eve of the show, one of the largest business gatherings in the Middle East.
Boeing sought earlier to dispel concerns about a slowdown in the growth of Gulf airlines as the aerospace industry gathered on Saturday for the Dubai Airshow.