S. Korea's 'ramyeon' exports surpass $300 mln in 2017
yonhapnews; BBC
1516719566000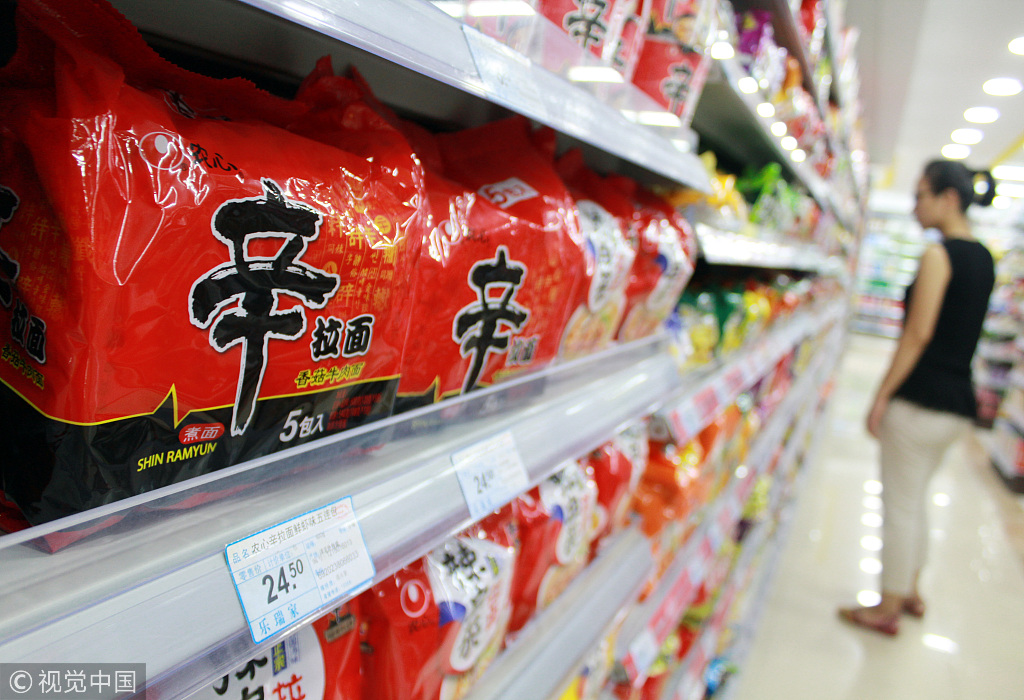 Chinese instant noodles sales continued to decline, VCG photo
Exports of South Korean-made instant noodles, also known as "ramyeon," surpassed the $300 million mark for the first time ever on the back of strong popularity in China, the United States and Southeast Asian nations, government data showed Tuesday.
Shipments of ramyeon reached a record high of $380 million last year, up a sharp 31.2 percent from a year earlier, according to the data compiled by the Korea Customs Service.
South Korea imported $3.86 million worth of ramyeon last year.
China was the biggest importer of the Korean noodles, accounting for over a quarter of total exports, followed by the United States with 10.8 percent and Japan with 6.7 percent, according to the Korea Customs Service.
Sales of ramyeon in Southeast Asian nations also increased this year as the popularity of K-pop boosted demand for Korean food among young people, it noted.
In late December 2017, BBC reported that by 2016 China instant noodle sales had tumbled to 38.5 billion packets, according to the World Instant Noodle Association.
That's a drop of almost 17%.